Sample clip of my debate with an
atheist on the issue of morality.
Find the whole debate at this link
Ten Commandments
Here comes the next in a long, long line of atheists that have taken it upon themselves to emulate, simulate, beg, borrow, steal and plagiarize the Bible via authoring the a new set of ten commandments.
Here is a two part post elucidating the issue:
It can only be due to the unfathomable level of biblical illiteracy that Christopher Hitchens, Sam Harris, Richard Dawkins, Dan Barker, et al are seen by so many as Bible expositors and, as it were, the infallible interpreters.
Well in keeping with defining "atheism" as anti-theism Christopher Hitchens—who fancies himself to be an "anti-theist"—proposes the new commandments.
Various Scholars (concluded):
Julius H. Greenstone:
Various Scholars (continued):
Rabbi Moses ben Maimon (aka Maimonides or Rambam):
8th and 9th of his 13 dogmas,

Torah which we now have was given to Moses" and "This Torah will not be changed nor will the Creator-may he be blessed-institute any other Torah."
Various Scholars (continued):
Jewish scholar Jacob Z. Lauterbach:
Jacob Z. Lauterbach; was the complete Jewish scholar, he embodied almost every important phase of European Jewish learning, he was primarily a Talmudist. We quote from the section of his book Rabbinic Essays, entitled Halakah Does Not Hesitate to Abolish Biblical Laws.
Various Scholars:
Jewish Scholars Claude Joseph Goldsmith Montefiore and Herbert Martin James Loewe:
From Midrash Rabbah:
Note that in the following quotes "R." refers to Rabbi.
Midrash Rabbah-Genesis Vol. 2, 98:9:
Encyclopedia Judaica 15:1244,

In the Bible there is no text unanimously understood to affirm explicitly the eternity or non-abrogability of the Torah; However, many laws of the Torah are accompanied by phrases such as, 'an everlasting injunction through your generations' (Lev. 3:17, et al.)_.the Rabbis taught that the Torah would continue to exist in the world to come (e.g. Eccles. R. 2:1), although some of them were of the opinion that innovations would be made in the messianic era (e.g. Gen. R. 98:9; Lev. R. 9:7)_.
There is a contention between Judaism and Christianity as to whether the Messiah will institute new commandments; a new covenant. Let us explore this question.
Part 1: Introduction
Part 2: From the Talmud
Part 3: From Midrash Rabbah and From Various Other Midrashim
Part 4: Various Scholars
Part 5: Various Scholars (continued)
Part 6: Various Scholars (continued)
Part 7: Various Scholars (concluded)
Examples of those who firmly oppose the new commandments / covenant view are as follows:
It is true; Jews as individuals, never had to keep 613 commandments. Please do not make the mistake of asking a Jewish person if they keep the 613 commandments. But were there not 613 commandment for the Jews to keep? Yes however, some of the 613 were just for priests, some just for kings, some just for certain tribes, some just for men and others just for women.

True Freethinker previously considered Christopher Hitchens' bio-chemical-gray-matter-secretions which he gave voice to as part of the Royal Ontario Museum's lecture series on the question of the Decalogue - the Ten Commandments.
We will now consider Camille Paglia's lecture.1
True Freethinker has posted much on Christopher Hitchens and focused on his theological misconceptions.
Now, another piece of the Hitchensian puzzle falls into place as he lectured at the Royal Ontario Museum on the question of the Decalogue – the Ten Commandments.
Christopher Hitchens' is an adherent of the atheism as anti-theism sect of atheist activism.
The New Atheists claim that atheism is holier than theism. Dan Barker, of the Freedom From Religion Foundation, declared that "Darwin has bequeathed what is good." Being hard a work concocting a neo non-religious religion Professor Richard Dawkins has thus bequeathed "The New Ten Commandments."1
1. Richard Dawkins, The God Delusion (Boston & New York: Houghton Mifflin Co., 2006), pp. 263-264
Social networks:
Facebook
Twitter
National Worldview and Science Examiner
Flickr
YouTube
Check out my YouTube video play lists:
New World Order, Illuminati, Occult, Freemasonry, etc.
Judaism, Messianic Jews, Jewish Christians
Roman Catholicism, in general
Basic historical background of Roman Catholicism
Roman Catholic Mary: Mariology and Mariolatry
Atheism, Atheists, Secularists, by any other name
Where do atheists get their morals?
Cosmology, Universe, Multiverse, Astronomy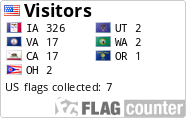 TFT Content:
CHRISTIANITY
Christianity
Apologetics
Bible
God - Theology
Jesus
Miracles
Inspirational
Unbelievers Compliment Christianity
ATHEISM
Atheism
New Atheists
Project-Answering Atheism
-------------
Richard Dawkins
Sam Harris
Christopher Hitchens
Dan Barker
Daniel Dennett
Bart Ehrman
Bill Maher
PZ Myers
Quentin Smith
Michael Shermer
John Loftus
Carl Sagan
-------------
Atheism's Public Relations Problems
Atheist Bus Ads and Billboards
Atheist Child Rearing
-------------
American Atheists
American Humanist Association
ExChristian.Net
PositiveAtheism.org
Evilbible.com
Science Club of Long Island
Skeptic's Annotated Bible
Capella's Guide to Atheism
-------------
The BOBA Digest
The Wedgie Document
RELIGIONS
Judaism (Rabbinic, Messianic, etc.)
Baha'i
Islam
Jehovah's Witnesses
Mormonism
Catholicism
Unitarian Universalism
Misc. Religions
MISC.
Conspiracy theories, Illuminati, UFO, Aliens, New World Order (NWO), etc.
Occult, Witchcraft, Magick, satanism, etc.
Adolf Hitler / Nazism / Communism
-------------
Morality / Ethics
Rape
Meaning and Purpose
Homosexuality
-------------
Science
Intelligent Design
Cosmology
Evolution
-------------
Da Vinci Code / Angels and Demons / Templars, etc.
Gospel of Judas
The Lost Tomb of Jesus
Pop Culture and Politics
-------------
William Lane Craig
Francis Collins
RESOURCES
Fitness
Audio
Books
TFT essay "Books"
Debate
Links
Video
Find it Fast - Fast Facts
Visuals - Illustrations and Photos
~~~~~~~~~~~~~~~~
Look for us at the Internet Directory