Sample clip of my debate with an
atheist on the issue of morality.
Find the whole debate at this link
Suni
We quote here from J. E. Esslemont's
Baha'u'llah and the New Era
, a book published by the
Baha'i Publishing Committee
and copyrighted by the
National Spiritual Assembly of the Baha'is of the USA
. Originally the manuscript of
Baha'u'llah and the New Era
was revised and approved by `Abdu'l-Baha and after his death, by Shoghi Effendi as well as by a committee of the
National Baha'i Assembly of England
.
1
1.

J. E.
The First Examination
of the Bab at Tabriz / Notes

General Redefinition of Resurrection in Baha'i Literature
Redefinition of Jesus' Resurrection
The Empty Tomb


General Redefinition of Resurrection in Baha'i Literature:
The Denial and the Apologetic
Other Relevant Texts
The Denial and the Apologetic:
A great difficulty with Baha'ism's Manifestations of God is that the Manifestations contradict each other in doctrinal matters. These doctrines cannot be reconciled. This is not only true of minor issues, such as ritual, but these disagreements cut to the heart of every fundamental teaching.

Francis Beckwith has written,

"All roads lead to God,
I've heard so many people say
But when they get to Jonestown
We continue with the mention of a tablet or official letter,


"'Tablet' (Lawh) was sent by `Abbas Efendi to Hajji Mulla Husayn of Lar" in which `Abbas Efendi writes in part, 'O shameful Yahya…thou shalt behold thyself in the lowest depths of Hell. For abasement, remorse and disgrace shall be the portion of those who violate the Covenant of the High, the Mighty.'"1

Another letter,
1. pp. 162-164

we are next told of a newspaper article in the,


"New York Herald for Sunday, August 12, 1900…The head-lines are as follows: 'These believe that Christ has returned to Earth.'-'Strange Faith Has Attracted Many Followers, a large Number of Whom are in New York City.'-'A New Gospel according to `Abbas of Acre.'

Professor Browne states,


"These notes of Khayru'llah's propagandist lectures in America, though fragmentary, are instructive as to the methods he adopted and the modifications he introduced into Baha'i doctrine to adapt it to American taste and comprehension. Particularly noticeable is the extensive application of Bible prophecies, especially the very ingenious interpretations of the obscure sayings and numbers in the Book of Daniel and in the Apocalypse of St John."1

Next we are told:
1. pp. 142-143

It is a fascinating account of how the Baha'i Faith was presented in the North America by its early proselytizers.

The notes which we began to consider in part 1 further state,


"The believers are given some mysterious name which openly they always call 'The Greatest Name.' It is given very privately and in a very solemn manner. They are supposed to make use of it when in need. I am sorry to say that some people have sent the letter for the sake of the rest of the teaching and for a mysterious something which they hope to get…

This is a segment of an essay which presents quotes from a book by Professor Edward G. Brown who is favorably mentioned in Baha'i writings.1
1. See, Prepared under the supervision of the National Spiritual Assembly of the Baha'is of the United States and Canada, The Baha'i World (Formerly: Baha'i Year Book) A Biennial International Record Volume II April 1926-April 1928 (New York: Baha'i Publishing Committee, 1928), p. 231 also J. E.
Introduction to the Key Persons and
Institution Behind the Baha'i Faith
Social networks:
Facebook
Twitter
National Worldview and Science Examiner
Flickr
YouTube
Check out my YouTube video play lists:
New World Order, Illuminati, Occult, Freemasonry, etc.
Judaism, Messianic Jews, Jewish Christians
Roman Catholicism, in general
Basic historical background of Roman Catholicism
Roman Catholic Mary: Mariology and Mariolatry
Atheism, Atheists, Secularists, by any other name
Where do atheists get their morals?
Cosmology, Universe, Multiverse, Astronomy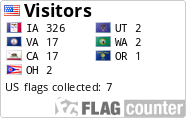 TFT Content:
CHRISTIANITY
Christianity
Apologetics
Bible
God - Theology
Jesus
Miracles
Inspirational
Unbelievers Compliment Christianity
ATHEISM
Atheism
New Atheists
Project-Answering Atheism
-------------
Richard Dawkins
Sam Harris
Christopher Hitchens
Dan Barker
Daniel Dennett
Bart Ehrman
Bill Maher
PZ Myers
Quentin Smith
Michael Shermer
John Loftus
Carl Sagan
-------------
Atheism's Public Relations Problems
Atheist Bus Ads and Billboards
Atheist Child Rearing
-------------
American Atheists
American Humanist Association
ExChristian.Net
PositiveAtheism.org
Evilbible.com
Science Club of Long Island
Skeptic's Annotated Bible
Capella's Guide to Atheism
-------------
The BOBA Digest
The Wedgie Document
RELIGIONS
Judaism (Rabbinic, Messianic, etc.)
Baha'i
Islam
Jehovah's Witnesses
Mormonism
Catholicism
Unitarian Universalism
Misc. Religions
MISC.
Conspiracy theories, Illuminati, UFO, Aliens, New World Order (NWO), etc.
Occult, Witchcraft, Magick, satanism, etc.
Adolf Hitler / Nazism / Communism
-------------
Morality / Ethics
Rape
Meaning and Purpose
Homosexuality
-------------
Science
Intelligent Design
Cosmology
Evolution
-------------
Da Vinci Code / Angels and Demons / Templars, etc.
Gospel of Judas
The Lost Tomb of Jesus
Pop Culture and Politics
-------------
William Lane Craig
Francis Collins
RESOURCES
Fitness
Audio
Books
TFT essay "Books"
Debate
Links
Video
Find it Fast - Fast Facts
Visuals - Illustrations and Photos
~~~~~~~~~~~~~~~~
Look for us at the Internet Directory