Sample clip of my debate with an
atheist on the issue of morality.
Find the whole debate at this link
Satanic Verses
Overall, while Salman Rushdie had to live in seclusion due to fearing murder, Cat Stevens / Yusuf Islam lives a happy celebrity life and continues to profit from his craft. He ultimately looks upon the entire episode with disinterest, "…as if it was the only memorable thing I was reported to have done in my almost sixty years living on this planet (yawn)." Yes, the "yawn" is in the original.
That his comment proceeded forth from his study of Islam is something that he affirmed various times:
"When I studied (what the Koran says about this subject) I found that, yes, the evidence is all there," Islam told "World Monitor" [cable TV news program]… "(Rushdie) has been irresponsible with his freedom of speech. . . . [these ellipses in original] Any writer who abuses the Prophet or indeed any prophet, under Islamic law the sentence for that is actually death. . . . [these ellipses in original] (Rushdie's writings are) as good as stabbing Muslims in the heart."…
But let us go back to the lecture as a March 2, 1989 AD press release by Cat Stevens / Yusuf Islam titled, "Yusuf Islam Issues A Formal Statement On The Rushdie Affair" elucidates the matter:
Under Islamic Law, the ruling regarding blasphemy is quite clear; the person found guilty of it must be put to death. Only under certain circumstances can repentance be accepted. On 21st February, I was speaking to a group of students at the Kingston Polytechnic, and in response to a question, I simply stated the Islamic ruling on the Rushdie affair…
But, Cat Stevens / Yusuf Islam referenced the New Testament as well, claimed that "regarding blasphemy…like…the Gospel – the Qur'an considers it, without repentance, as a capital offense" and proved it via both, a quotation and a citation:
"Matthew, 12: 31-32, Jesus is reported to have said, "Every sin and blasphemy will be forgiven men, but the blasphemy against the Spirit, shall not be forgiven."
Note that he ultimately blames the victim, he still blames Salman Rushdie, "The book itself destroyed the harmony between peoples and created an unnecessary international crisis."
The book destroyed harmony and created an international crisis?
Rushdie destroyed harmony and created an international crisis?
Nay, the Ayatollah Khomeini, his fatwa and the particular Muslims who supported it destroyed harmony and created an international crisis.
Next, note that for some reason he decides to throw some raw meat at both, those who oppose and support him,
Yes, he is back and this time that crazy cat is yet again attempting to gain some American dollars towards his cause, whatever that may be this time…
This time Cat Stevens, who long ago renamed himself Yusuf Islam, is selling his wears by the toned down name of simply Yusuf. One can only wonder why this would be. Actually, his name is Steven Demetre Georgiou aka Cat Stevens aka Yusuf Islam aka Yusuf.
Social networks:
Facebook
Twitter
National Worldview and Science Examiner
Flickr
YouTube
Check out my YouTube video play lists:
New World Order, Illuminati, Occult, Freemasonry, etc.
Judaism, Messianic Jews, Jewish Christians
Roman Catholicism, in general
Basic historical background of Roman Catholicism
Roman Catholic Mary: Mariology and Mariolatry
Atheism, Atheists, Secularists, by any other name
Where do atheists get their morals?
Cosmology, Universe, Multiverse, Astronomy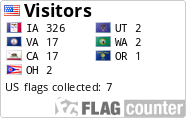 TFT Content:
CHRISTIANITY
Christianity
Apologetics
Bible
God - Theology
Jesus
Miracles
Inspirational
Unbelievers Compliment Christianity
ATHEISM
Atheism
New Atheists
Project-Answering Atheism
-------------
Richard Dawkins
Sam Harris
Christopher Hitchens
Dan Barker
Daniel Dennett
Bart Ehrman
Bill Maher
PZ Myers
Quentin Smith
Michael Shermer
John Loftus
Carl Sagan
-------------
Atheism's Public Relations Problems
Atheist Bus Ads and Billboards
Atheist Child Rearing
-------------
American Atheists
American Humanist Association
ExChristian.Net
PositiveAtheism.org
Evilbible.com
Science Club of Long Island
Skeptic's Annotated Bible
Capella's Guide to Atheism
-------------
The BOBA Digest
The Wedgie Document
RELIGIONS
Judaism (Rabbinic, Messianic, etc.)
Baha'i
Islam
Jehovah's Witnesses
Mormonism
Catholicism
Unitarian Universalism
Misc. Religions
MISC.
Conspiracy theories, Illuminati, UFO, Aliens, New World Order (NWO), etc.
Occult, Witchcraft, Magick, satanism, etc.
Adolf Hitler / Nazism / Communism
-------------
Morality / Ethics
Rape
Meaning and Purpose
Homosexuality
-------------
Science
Intelligent Design
Cosmology
Evolution
-------------
Da Vinci Code / Angels and Demons / Templars, etc.
Gospel of Judas
The Lost Tomb of Jesus
Pop Culture and Politics
-------------
William Lane Craig
Francis Collins
RESOURCES
Fitness
Audio
Books
TFT essay "Books"
Debate
Links
Video
Find it Fast - Fast Facts
Visuals - Illustrations and Photos
~~~~~~~~~~~~~~~~
Look for us at the Internet Directory