Sample clip of my debate with an
atheist on the issue of morality.
Find the whole debate at this link
logic
"my passion" is "seeking to abolish legendary
thinking from the face of the earth"
—ExChristian.Net commentator

I am not here referring to circular logic or illogicality but to alogic which is not merely illogical, not logical, but simply lacking in logic. Furthermore, by alogic I am referring to an argument that is a very popular talking point of certain atheists. There are a plethora of alogical arguments that certain atheists consider devastating, cleaver or "unanswerable" because they are being made and uncritically repeated by atheist who are, apparently, engaging in well-within-the-box-groupthink.
I realize that this question can go in many different directions and so I want to focus on one.
Circular logic aka circular reasoning is "a use of reason in which the premises depends on or is equivalent to the conclusion, a method of false logic by which 'this is used to prove that, and that is used to prove this.'"1
Philosopher and physician, Sextus Empiricus (c. 160-210 AD) noted,
1. Main Entry: circular reasoning, Dictionary.com, LLC. Copyright 2010. All rights reserved
There is a ubiquitous and uncritically repeated extraordinary claim made by many which asserts that "Extraordinary claims require extraordinary evidence."
This is not so.
Rather, extraordinary claims require adequate evidence.
Obviously, appealing to the "extraordinary" is a loophole-escape-clause.
No matter what evidence one may provide for, let us say Jesus, they mere have to say that it does not meet the self-serving standard of "extraordinary."
This is merely a baseless system whereby they attempt to make evidence for God simply impossible.
It appears that another one of those newspaper-blog-column wars ensued on June 2009 AD regarding atheism. Andy Birkey's article Kersten's back at the Strib… and riling up atheists is a one stop shop for the same, old, tired, and ubiquitously discredited atheist talking points.
The article states:
Is it by chance that the oldest book of the Bible deals with the problem of evil and proposes precisely this solution?
The book of Job is thought to have been written 4,000 years ago. Thus, for at least 4,000 years this solution has been available and thus, the more popular the the problem of evil becomes the more those proposing it discredit themselves—a 4,000 years history of refutation is certainly devastating to one's objections.
"Have you not read…?" This was a question that Jesus asked in order to emphasize that His, supposedly, scripturally savvy audience should have already known the answer to that which they were asking Him (see Matthew 22:31 and Mark 12:26).
While I am not certain when the problem of evil was first proposed, a few things are certain:
1. It remains a very popular aspect of the tool box of non-believers of various sorts.
2. It is likely that the problem was solved before it was ever proposed.
Social networks:
Facebook
Twitter
National Worldview and Science Examiner
Flickr
YouTube
Check out my YouTube video play lists:
New World Order, Illuminati, Occult, Freemasonry, etc.
Judaism, Messianic Jews, Jewish Christians
Roman Catholicism, in general
Basic historical background of Roman Catholicism
Roman Catholic Mary: Mariology and Mariolatry
Atheism, Atheists, Secularists, by any other name
Where do atheists get their morals?
Cosmology, Universe, Multiverse, Astronomy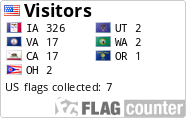 TFT Content:
CHRISTIANITY
Christianity
Apologetics
Bible
God - Theology
Jesus
Miracles
Inspirational
Unbelievers Compliment Christianity
ATHEISM
Atheism
New Atheists
Project-Answering Atheism
-------------
Richard Dawkins
Sam Harris
Christopher Hitchens
Dan Barker
Daniel Dennett
Bart Ehrman
Bill Maher
PZ Myers
Quentin Smith
Michael Shermer
John Loftus
Carl Sagan
-------------
Atheism's Public Relations Problems
Atheist Bus Ads and Billboards
Atheist Child Rearing
-------------
American Atheists
American Humanist Association
ExChristian.Net
PositiveAtheism.org
Evilbible.com
Science Club of Long Island
Skeptic's Annotated Bible
Capella's Guide to Atheism
-------------
The BOBA Digest
The Wedgie Document
RELIGIONS
Judaism (Rabbinic, Messianic, etc.)
Baha'i
Islam
Jehovah's Witnesses
Mormonism
Catholicism
Unitarian Universalism
Misc. Religions
MISC.
Conspiracy theories, Illuminati, UFO, Aliens, New World Order (NWO), etc.
Occult, Witchcraft, Magick, satanism, etc.
Adolf Hitler / Nazism / Communism
-------------
Morality / Ethics
Rape
Meaning and Purpose
Homosexuality
-------------
Science
Intelligent Design
Cosmology
Evolution
-------------
Da Vinci Code / Angels and Demons / Templars, etc.
Gospel of Judas
The Lost Tomb of Jesus
Pop Culture and Politics
-------------
William Lane Craig
Francis Collins
RESOURCES
Fitness
Audio
Books
TFT essay "Books"
Debate
Links
Video
Find it Fast - Fast Facts
Visuals - Illustrations and Photos
~~~~~~~~~~~~~~~~
Look for us at the Internet Directory