Sample clip of my debate with an
atheist on the issue of morality.
Find the whole debate at this link
Jewish
Face to Face with God:
Let us close by considering other Old Testament—the Tanakh—texts which record God appearing:
"So she named ADONAI who had spoken to her El Ro'i [God of seeing], because she said, 'Have I really seen the One who sees me [and stayed alive]?'" (Genesis 16:13).
Anthropomorphic Idolatry:
Some Jewish arguments against Jesus being God in the flesh state:
1. That it would be idolatry.
2. That God would have broken His own commandment against making an image of God.
3. That if Jesus was God those who look at Him would have died.
4. That it is inconceivable that God would reduce Himself to the level of mere humanity.
Yet,
1. If God did take human form it would not be idolatry to worship God in that form.
Considering the Polemic (continued):
Considering the Polemic:
In a translation and interpretation of the Old Testament—the Tanakh—that Rev. Dr. A. Cohen edited, the following interpretations are offered:
Commenting of Genesis 18:1, "The LORD here means the three angels."
Genesis 18:2, "three men. One to bring the tidings that Sarah would give birth to a son, the second to overthrow Sodom, and the third to heal Abraham; the last also went on from there to save Lot."
This essay will focus on one biblical instance of an appearance of God in human form millennia before the time of Jesus and the polemical issues which orbit around it.
Part 1: Considering the Text
Part 2: Considering the Polemic
Part 3: Considering the Polemic (continued)
Part 4: Anthropomorphic Idolatry
Part 5: Face to Face with God
Considering the Text:
Let us consult the Jewish Publication Society 1917 translation of Genesis 18:1-2, 8, 13-14, 17-18, 20-22, 26-27, 33, 19:1 [with added emphasis]:
Jesus may have been rejected yet, the Talmud makes some very interesting statements that we ought to seriously consider because it is beyond question that something happened that changed the Jewish religion and thus, changed the world of Judaism forever.
What was this occurrence?
The Temple Institute,
Various Rabbis and Jewish Scholars:
Rabbi Maimonides,
Social networks:
Facebook
Twitter
National Worldview and Science Examiner
Flickr
YouTube
Check out my YouTube video play lists:
New World Order, Illuminati, Occult, Freemasonry, etc.
Judaism, Messianic Jews, Jewish Christians
Roman Catholicism, in general
Basic historical background of Roman Catholicism
Roman Catholic Mary: Mariology and Mariolatry
Atheism, Atheists, Secularists, by any other name
Where do atheists get their morals?
Cosmology, Universe, Multiverse, Astronomy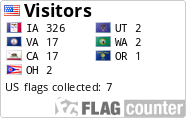 TFT Content:
CHRISTIANITY
Christianity
Apologetics
Bible
God - Theology
Jesus
Miracles
Inspirational
Unbelievers Compliment Christianity
ATHEISM
Atheism
New Atheists
Project-Answering Atheism
-------------
Richard Dawkins
Sam Harris
Christopher Hitchens
Dan Barker
Daniel Dennett
Bart Ehrman
Bill Maher
PZ Myers
Quentin Smith
Michael Shermer
John Loftus
Carl Sagan
-------------
Atheism's Public Relations Problems
Atheist Bus Ads and Billboards
Atheist Child Rearing
-------------
American Atheists
American Humanist Association
ExChristian.Net
PositiveAtheism.org
Evilbible.com
Science Club of Long Island
Skeptic's Annotated Bible
Capella's Guide to Atheism
-------------
The BOBA Digest
The Wedgie Document
RELIGIONS
Judaism (Rabbinic, Messianic, etc.)
Baha'i
Islam
Jehovah's Witnesses
Mormonism
Catholicism
Unitarian Universalism
Misc. Religions
MISC.
Conspiracy theories, Illuminati, UFO, Aliens, New World Order (NWO), etc.
Occult, Witchcraft, Magick, satanism, etc.
Adolf Hitler / Nazism / Communism
-------------
Morality / Ethics
Rape
Meaning and Purpose
Homosexuality
-------------
Science
Intelligent Design
Cosmology
Evolution
-------------
Da Vinci Code / Angels and Demons / Templars, etc.
Gospel of Judas
The Lost Tomb of Jesus
Pop Culture and Politics
-------------
William Lane Craig
Francis Collins
RESOURCES
Fitness
Audio
Books
TFT essay "Books"
Debate
Links
Video
Find it Fast - Fast Facts
Visuals - Illustrations and Photos
~~~~~~~~~~~~~~~~
Look for us at the Internet Directory