Sample clip of my debate with an
atheist on the issue of morality.
Find the whole debate at this link
The God Delusion
Let us face the fact that The God Delusion is a great book.
It is a great book if you want to witness the utter bankruptcy of Atheist apologetics.
It is great for a window into how very, very popular one can get even whilst basing arguments on poor history, poor logic, poor science and poor biblical hermeneutics.
Great for seeing how a scientist can actually appeal to "luck" in order to explain life and the universe itself.
Superstar atheists are motivated by anger --
and boohoo victimhood
I wonder sometimes; I do not know what to make of the New Atheists sometimes and sometimes I think that they do not know what to make of themselves.
Are they the Four Horsemen or the Four My Little Ponies?
In the following video Richard Dawkins expresses his opinions about The God Delusion, his retirement, his further wished to indoctrinate children and much, much more.

Richard Dawkins, being the linguistic opportunist that he is, refer to The God Delusion as a rather funny book and was actually intended to be a funny book, a humorous book.
Do not ask me why but a lot of people are asking that question. Perhaps Richard Dawkins will have to repeat Mark Twain's quip upon learning that his obituary had been published, "The reports of my death are greatly exaggerated."

So, is Richard Dawkins still alive? Indeed, Richard Dawkins is alive and well. Well, well is a relative term; sure his militant activist atheist celebrity status has gained him quite a bit of notoriety or as John Cornwell put it,
Professor of biology, Richard Dawkins,
"Highly intelligent people are mostly atheists."1
Physicist, and former Chairman of the Department of Materials Science at Stanford, Richard Bube,
Succinct Statements
What For Art Thou?
Wax and Wane
Is and Ought
Purpose Without a Cause
This essay consists of the writing that we did on Professor Richard Dawkins in our essay
The Gap Filler
. Atheists claim that theists fill the gaps in our knowledge with God. The point of that more encompassing essay is that atheists likewise fill the gaps in our knowledge, they do so by appealing to time, chance, matter, faith and imagination.
Richard Dawkins deals with the issue of abortion in a manner that is sadly indicative of the way in which he deals with every subject. He does not tackle the issue in and of itself but merely dispatches his straw man version of the issue. Rather than covering this sensitive and complicated issue he narrowly concocts his own particular, and peculiar, definitions and then discredits what are merely his own caricatures. In fact, he does not define what an abortion is-what it means to "get an abortion" and what the various procedures actually are.
This essay consists of the Professor Richard Dawkins portions of a more encompassing essay entitled
Look Both Ways Two Atheistic Logical Fallacies
. The point of the original essay is that it is very common to find atheists committing twin logical fallacies that we have termed: the fallacy of validation by projection and the fallacy of validation by regression. In order to validate their beliefs atheist look both ways, up and down, the corridors of time-to the inaccessible past and future.
Professor Dawkins appears to be so enamored with the document hypothesis that he commits a fallacy: the argument from personal incredulity. In other words if I find something hard to believe then it must not have happened. In this case, Prof. Richard Dawkins appears to find it hard to believe that two similar events could have occurred in the history of the world, or in the history of a nation, or in an individual's life.
Having made reference to Genesis 19 Prof. Richard Dawkins makes that following comment in referring to Judges 19:
Social networks:
Facebook
Twitter
National Worldview and Science Examiner
Flickr
YouTube
Check out my YouTube video play lists:
New World Order, Illuminati, Occult, Freemasonry, etc.
Judaism, Messianic Jews, Jewish Christians
Roman Catholicism, in general
Basic historical background of Roman Catholicism
Roman Catholic Mary: Mariology and Mariolatry
Atheism, Atheists, Secularists, by any other name
Where do atheists get their morals?
Cosmology, Universe, Multiverse, Astronomy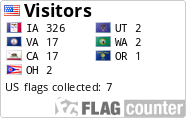 TFT Content:
CHRISTIANITY
Christianity
Apologetics
Bible
God - Theology
Jesus
Miracles
Inspirational
Unbelievers Compliment Christianity
ATHEISM
Atheism
New Atheists
Project-Answering Atheism
-------------
Richard Dawkins
Sam Harris
Christopher Hitchens
Dan Barker
Daniel Dennett
Bart Ehrman
Bill Maher
PZ Myers
Quentin Smith
Michael Shermer
John Loftus
Carl Sagan
-------------
Atheism's Public Relations Problems
Atheist Bus Ads and Billboards
Atheist Child Rearing
-------------
American Atheists
American Humanist Association
ExChristian.Net
PositiveAtheism.org
Evilbible.com
Science Club of Long Island
Skeptic's Annotated Bible
Capella's Guide to Atheism
-------------
The BOBA Digest
The Wedgie Document
RELIGIONS
Judaism (Rabbinic, Messianic, etc.)
Baha'i
Islam
Jehovah's Witnesses
Mormonism
Catholicism
Unitarian Universalism
Misc. Religions
MISC.
Conspiracy theories, Illuminati, UFO, Aliens, New World Order (NWO), etc.
Occult, Witchcraft, Magick, satanism, etc.
Adolf Hitler / Nazism / Communism
-------------
Morality / Ethics
Rape
Meaning and Purpose
Homosexuality
-------------
Science
Intelligent Design
Cosmology
Evolution
-------------
Da Vinci Code / Angels and Demons / Templars, etc.
Gospel of Judas
The Lost Tomb of Jesus
Pop Culture and Politics
-------------
William Lane Craig
Francis Collins
RESOURCES
Fitness
Audio
Books
TFT essay "Books"
Debate
Links
Video
Find it Fast - Fast Facts
Visuals - Illustrations and Photos
~~~~~~~~~~~~~~~~
Look for us at the Internet Directory