Sample clip of my debate with an
atheist on the issue of morality.
Find the whole debate at this link
Find it Fast - Fast Facts
Step 1: define "science" as only dealing with the natural / material.
Step 2: define "God" as supernatural / immaterial.
Step 3: conclude that there is no scientific evidence for God.
In this way, they not only conclude that there is no scientific evidence for God but they construct a worldview according to which it is literally impossible for there to be any scientific evidence for God.
This was elucidated in the following:
The Inquisition was premised upon political intrigues.
As The Jewish Encyclopedia notes (1906 ed. Vol. XI, p. 485),
It remains a fact that the Jews, either directly or through their correligionists in Africa, encouraged the Mohammedans to conquer Spain.
Also, note that Henry Kamen conducted research on the Spanish Inquisition and found that 2,000 people were executed over a 350 year period—that is just over 5 people per year. That certainly is 2,000 too many yet, nowhere near the over the top exaggerations about which "everyone knows."
One of very many ubiquitously promulgated well-within-the-box-atheist-group-think-talking-points is to reference the very many religious wars.
Firstly, note that the argument from religious violence is not cogent.
Secondly, here is a nice quick reference on this issue:
The Encyclopedia of Wars (New York: Facts on File, 2005) was compiled by nine history professors who specifically conducted research for the text for a decade in order to chronicle 1,763 wars.
In the Bible we find that:
Males and females were both created in the image of God.
Women had the right to own land.
Received inheritance.
Were prophetesses (in both testaments).
Were judges.
Were disciples.
Were deaconesses.
Were teachers.
Worked and owned their own businesses.
Women were present at the day of Pentecost.
Books of the Bible are named after women.
Women were the first at the empty tomb while the male apostles were hiding in fear.
There is a ubiquitous and uncritically repeated extraordinary claim made by many which asserts that "Extraordinary claims require extraordinary evidence."
This is not so.
Rather, extraordinary claims require adequate evidence.
Obviously, appealing to the "extraordinary" is a loophole-escape-clause.
No matter what evidence one may provide for, let us say Jesus, they mere have to say that it does not meet the self-serving standard of "extraordinary."
This is merely a baseless system whereby they attempt to make evidence for God simply impossible.
Since this is a Fast Fact, I will focus on one single prophecy and one for which there is no need to delve into minutia such as translating a lunar calendar into a solar, etc.
Whilst Jesus was still essentially a nobody, who was surely all but unknown outside of a very narrow geographical range, the following event took place (see Mark 14:3-10):
…being in Bethany at the house of Simon the leper, as He sat at the table, a woman came having an alabaster flask of very costly oil of spikenard. Then she broke the flask and poured it on His head.
Social networks:
Facebook
Twitter
National Worldview and Science Examiner
Flickr
YouTube
Check out my YouTube video play lists:
New World Order, Illuminati, Occult, Freemasonry, etc.
Judaism, Messianic Jews, Jewish Christians
Roman Catholicism, in general
Basic historical background of Roman Catholicism
Roman Catholic Mary: Mariology and Mariolatry
Atheism, Atheists, Secularists, by any other name
Where do atheists get their morals?
Cosmology, Universe, Multiverse, Astronomy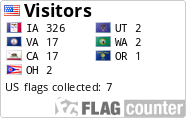 TFT Content:
CHRISTIANITY
Christianity
Apologetics
Bible
God - Theology
Jesus
Miracles
Inspirational
Unbelievers Compliment Christianity
ATHEISM
Atheism
New Atheists
Project-Answering Atheism
-------------
Richard Dawkins
Sam Harris
Christopher Hitchens
Dan Barker
Daniel Dennett
Bart Ehrman
Bill Maher
PZ Myers
Quentin Smith
Michael Shermer
John Loftus
Carl Sagan
-------------
Atheism's Public Relations Problems
Atheist Bus Ads and Billboards
Atheist Child Rearing
-------------
American Atheists
American Humanist Association
ExChristian.Net
PositiveAtheism.org
Evilbible.com
Science Club of Long Island
Skeptic's Annotated Bible
Capella's Guide to Atheism
-------------
The BOBA Digest
The Wedgie Document
RELIGIONS
Judaism (Rabbinic, Messianic, etc.)
Baha'i
Islam
Jehovah's Witnesses
Mormonism
Catholicism
Unitarian Universalism
Misc. Religions
MISC.
Conspiracy theories, Illuminati, UFO, Aliens, New World Order (NWO), etc.
Occult, Witchcraft, Magick, satanism, etc.
Adolf Hitler / Nazism / Communism
-------------
Morality / Ethics
Rape
Meaning and Purpose
Homosexuality
-------------
Science
Intelligent Design
Cosmology
Evolution
-------------
Da Vinci Code / Angels and Demons / Templars, etc.
Gospel of Judas
The Lost Tomb of Jesus
Pop Culture and Politics
-------------
William Lane Craig
Francis Collins
RESOURCES
Fitness
Audio
Books
TFT essay "Books"
Debate
Links
Video
Find it Fast - Fast Facts
Visuals - Illustrations and Photos
~~~~~~~~~~~~~~~~
Look for us at the Internet Directory