Sample clip of my debate with an
atheist on the issue of morality.
Find the whole debate at this link



~~~~~~~~~~~~~~~~~
IF YOU ENCOUNTER DEAD LINKS, ETC.
JUST LET ME KNOW VIA THE CONTACT PAGE.
Evilbible.com
Evilbible.com certainly live life to the fullest: pronounced moral condemnations without providing a foundation for those condemnations, enjoyed besmirching the Bible whilst only succeeding in demonstrating their stunning level of lack of knowledge regarding its contents, contexts and concepts and, for some odd reason, neglected to mention those texts that were inconvenient to their points.
Yes, evilbible.com had its fun, had its say and now has given up the ghost.
Large portions of evilbible.com have been considered, dissected and declared fallacious on very many levels.
Two examples of this fact are as follows:
Whilst besmirching the Bible for allegedly commanding rape evilbible.com, for some odd reason, neglects to mention the most relevant biblical text related to the biblical view of and law about rape. Why this omission? Who knows, but it would certainly have gotten in the way of a good session of emotive expression of prejudice-it would have discredited evilbible.com to reference this most important text. Indeed, those annoying little facts have an annoying way of getting in the way of good fallacious assertions.
Whilst besmirching the Bible for allegedly commanding human sacrifice evilbible.com, for some odd reason, neglects to mention that the Bible does not command but condemns human sacrifice. Evilbible.com, for some odd reason, neglects to mention that when the Bible reports that human sacrifices did take place they were carried out by Gentile Pagans who were not worshiping the God of the Bible but various false gods. When "Jews" were performing human sacrifices it was only when they turned away from the God of the Bible and joined Gentile Pagans in worshiping various false gods. Yet, in typical militant activist atheist fashion, evilbible.com does not condemn Gentile Pagans but only condemns the Jews.

Many more examples of evilbible.com ubiquitous fallacies are available in the following posts which spell the death of evilbible.com-rest in pieces.
True Freethinker's essays on evilbible.com are listed below.
Evilbible.com also played a part in the post History of Atheism wherein they are quoted to the effect that atheists who define "atheism" as merely a "lack of belief in god(s)" are a "few morons" who are "so damn stupid" for defining atheism as such.
Other authors who responded to evilbible.com are as follows:

Vox Veritatis:
The Impossibility of God, Part I: Prolegomena
The Impossibility of God, Part II: The Description of God
The EvilBible.com Project, Part 1 - Murder in the Bible
The EvilBible.com Project, Part 2 - Top Ten Signs
EvilBible.com Project, Part 3 - Synthetic Life
Spirit Slain:
Author of a blog devoted to Debunking "evilbible.com"
Jessica:
Author of a blog called A Rebuttal to EvilBible.com
Deleterious effects of pseudo-skepticism via evilbible.com, part 1 and part 2
Social networks:
Facebook
Twitter
YouTube
Archive video site
Ken Ammi's Product Reviews
My CafePress shop
Google +
Click on image above to see articles about Aleister Crowley and the West Memphis Three (WM3) murders.
Through the educational system, children are being indoctrinated into secular philosophies and many churches have few young people. One of the most important Christian movements in recent times is the 4./14 movement which focuses on evangelizing kids between the ages of 4 to 14 years old. 71% of Christians decide to follow Jesus Christ by the time they are 15 years old. Help reach children with the gospel:
Christian children's tracts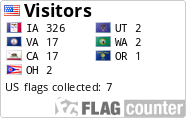 TFT Content:
CHRISTIANITY
Christianity
Unbelievers Compliment Christianity
Da Vinci Code / Angels and Demons / Templars, etc.
-------------
ATHEISM
Atheism
Atheism's Public Relations Problems
Atheist Bus Ads and Billboards
-------------
RELIGIONS
Judaism (Rabbinic, Messianic, etc.)
Scientology - Dianetics - L. Ron Hubbard
-------------
FRINGE-OLOGY
Transhumanism
Conspiracy theories, Illuminati, New World Order (NWO), etc.
Occult, Witchcraft, Magick, satanism, etc.
Postgender Androgyny, Hermaphroditism & Beyond
-------------
SCIENCE
Science
-------------
MISC.
Adolf Hitler / Nazism / Communism
-------------
RESOURCES
Fitness
Visuals - Illustrations and Photos
~~~~~~~~~~~~~~~~