Sample clip of my debate with an
atheist on the issue of morality.
Find the whole debate at this link
From Zeitgeist to Poltergeist, Part 1 of 13
"war becomes a biological necessity"
—Prussian General and Social Darwinist Friedrich von Bernhardi1
This essay is the basic introduction to, and beginning of, a thirteen part commentary and criticism of Professor Richard Dawkins' handling of the issue of Adolf Hitler and his Nazism and Joseph Stalin and his Communism. Our topic is what has become a claim of various atheists, a claim which we will be dealing with in particular reference to the manner in which Richard Dawkins dealt with the issue in his book, The God Delusion.
Thus, these four essays are not meant to be an everything you've always wanted to know about Nazism and Communism but were too apathetic to research. Pinpointing the motivating factors of any conflict, war, regime is a complex business and any comprehensive history of the event would take into account the various motivations and their multilayered interactions. Such full orbed descriptions are not only beyond my scope but would turn what is a thirteen part essay, which is hopefully not unnecessarily verbose, into a project too massive to contain. Thus, I have chosen to focus on specifically responding to Richard Dawkins' specific arguments.
The parts into which this essay is parsed will be posted as follows:
Part 1: Introduction
Part 2: The Premise and the Narrow Argument and On Stalin, Hitler, Communism and Nazism
Part 3: Hitler the Christian? and Hitler the Anti-Christian!
Part 4: The Faulty Conclusion and The Deicidal and Misanthropic Prophecies
Part 5: Would the Holocaust have happened if Hitler had been a Buddhist?
Part 6: If you were God would you have let the Holocaust happen? and God Exists and is Not Evil or Impotent But Still Let the Holocaust Happen and If God Does Not Exist
Part 7: Hints at the Other Side of the Story and Hitler as Bible Expositor and Nazism and Abortion
Part 8: What Smith and Dawkins Did Not Bother Mentioning
Part 9: Anti-Christian Nazism
Part 10: Imagine Utopia
Part 11: Atheist and Darwinist Communists
Part 12: Hitler's and Nazism's Darwinism and Use, Abuse and Misuse of Darwin
Part 13: Was Hitler a Christian or an Atheist?
New Atheists of every sect appear to be of one mind on the issue of atheism's absolute benevolence. There is a perceptible double pronged tactic at work within their propaganda: one is that atheism is holier than theism and the other, the topic that I will be addressing here, is the claim that atheism is not to blame for any malevolent act. Of particular interest is the New Atheist claim, which again is ubiquitous, that atheism is in no way, shape or form related to Communism. Anyone who has read the attempted elucidations of the New Atheists and their apologia will readily discern that they are virtually plagiarizing each other.
Some examples of the ubiquity of this sentiment are as follows:
Dan Barker of the Freedom From Religion Foundation, Inc. in What Is A Freethinker? (to which I responded here):
"There is no philosophical connection, for example, between atheism and communism. Some freethinkers, such as Adam Smith and Ayn Rand, were staunch capitalists; and there have been communistic groups which were deeply religious, such as the early Christian church."
Of course, when an argument is made that attempts to correlate atheism and communism no one has kibbutzim in mind, they have in mind the atheistic, political form of institutionalized Communism.
The webmaster for "American Atheists" (To whom I responded here) wrote:
"Atheism is NOT historically linked to Communism, or any other particular system of social organization…While Communism and its leading theoreticians happened to be Atheists, social activists of other persuasions have been Atheists as well."2
Sounds a bit like a "No, but yes" statement.
Sam Harris (about whom I wrote here and particularly regarding this issue here) wrote:
"People of faith often claim that the crimes of Hitler, Stalin, Mao and Pol Pot were the inevitable product of unbelief. The problem with fascism and communism, however, is not that they are too critical of religion; the problem is that they are too much like religions. Such regimes are dogmatic to the core and generally give rise to personality cults that are indistinguishable from cults of religious hero worship. Auschwitz, the gulag and the killing fields were not examples of what happens when human beings reject religious dogma; they are examples of political, racial and nationalistic dogma run amok. There is no society in human history that ever suffered because its people became too reasonable."
Sam Harris' one word answer for all of the world's woes is "Religion." Of course, the argument is not that Communists were too critical of religion but that they were atheists. Thus, he is quite correct is referring to nationalistic dogma run amok, it ran amok due to a lack of ethical parameters. Premised upon absolute materialism, as it was and as we shall see, they became quite reasonable in going from materialistic point A to materialistic point B-amoral mechanistic cause and effect.
It would certainly be refreshing, intellectually honest and historically accurate for atheists to admit that atheists have oppressed, suppressed and slaughtered hundreds of millions. In not only refusing to do so but denying this fact they are not fooling anyone except the naive within their own camp. What they are accomplishing is that they are causing people to have to wonder whether they are as erudite as they claim. They are, in fact, discrediting themselves by denying the facts of modern human history. We are not here discussing the events of millennia ago, nor even centuries, but mere decades.
I cannot help but concluding that we are being asked to forget, or perhaps to re-write, history in order to appease the New Atheist worldview. We are being asked to evasively consider Communism a mere personality cult, we are being urged to not even talk about the obvious corollary, we are told it will distort the historical perspective.
At least this was Aleksandr I. Solzhenitsyn's view in 1973 and his words ring just as true today as they did all those decades ago, if not more so. He wrote:

"If the intellectuals in the plays of Chekhov who spent all their time guessing what would happen in twenty, thirty, or forty years had been told that in forty years interrogation by torture would be practiced in Russia; that prisoners would have their skulls squeezed within iron rings; that a human being would be lowered into an acid bath; that they would be trussed up naked to be bitten by ants and bedbugs; that a ramrod heated over a primus stove would be thrust up their anal canal (the 'secret brand'); that a man's genitals would be slowly crushed beneath the toe of a jackboot; and that, in the luckiest possible circumstances, prisoners would be tortured by being kept from sleeping for a week, by thirst, and by being beaten to a bloody pulp, not one of Chekhov's plays would have gotten to its end because all the heroes would have gone off to insane asylums…
What had been acceptable under Tsar Aleksei Mikhailovich in the seventeenth century, what had already been regarded as barbarism under Peter the Great, what might have been used against ten or twenty people in all during the time of Biron in the mid-eighteenth century, what had already become totally impossible under Catherine the Great, was all being practiced during the flowering of the glorious twentieth century-in a society based on socialist principles, and at a time when airplanes were flying and the radio and talking films had already appeared-not by one scoundrel alone in one secret place only, but by tens of thousands of specially trained human beasts standing over millions of defenseless victims.
Was it only that explosion of atavism which is now evasively called 'the cult of personality' that was so horrible?
Or was it even more horrible that during those same years, in 1937 itself, we celebrated Pushkin's centennial?
And that we shamelessly continued to stage those self-same Chekhov plays, even though the answers to them had already come in?
Is it not still more dreadful that we are now being told, thirty years later, 'Don't talk about it!'?
If we start to recall the sufferings of millions, we are told it will distort the historical perspective!
If we doggedly seek out the essence of our morality, we are told it will darken our material progress!
Let's think rather about the blast furnaces, the rolling mills that were built, the canals that were dug…no, better not talk about the canals….Then maybe about the gold of the Kolyma? No, maybe we ought not to talk about that either….Well, we can talk about anything, so long as we do it adroitly, so long as we glorify it….It is really hard to see why we condemn the Inquisition. Wasn't it true that beside the autos-da-fe3, magnificent services were offered the Almighty?
It is hard to see why we are so down on serfdom. After all, no one forbade the peasants to work every day. And they could sing carols at Christmas too. And for Trinity Day the girls wove wreaths…."4 [ellipses in original]
But who is Aleksandr Solzhenitsyn to think that he knows better than the New Atheist? Besides having personally spent time confined in the Gulag this is what he has to say about himself and will consult with him again later in these essays:
"I have spent well-nigh fifty years working on the history of our Revolution; in the process I have read hundreds of books, collected hundreds of personal testimonies, and have already contributed eight volumes of my own toward the effort of clearing away the rubble left by that upheaval."5
As we proceed, and particularly in part 10, we will learn that the New Atheist not only think that they know Communists and Communism better than a scholar that devoted half a century to its study but they also think that they know it better than the very Communists who established and presided over Communism.
It is sad to note that Richard Dawkins never misses an opportunity to miss an opportunity. As soon as an occasion comes along which would enable him to contribute something substantive to the discussion or to even strike a devastating blow to his opponents, he misses. He misses because he is constantly shooting his arrows at the wrong target. If there is a commonly understood, defined and recognizable contention Richard Dawkins redefines it in his own image and only then joins the fray.
His greatest accomplishment is that he somehow manages to define the terms of his arguments narrowly and, more importantly, conveniently. He introduces common topics in a way that makes one think that he is legitimately dealing with a legitimate issue yet, he has a way of taking you down the road of his own conception of the argument. At this point you are either taken for the ride as a passive passenger or you tell yourself that this is not the contention that drives the argument and that he is selectively arguing and is taking us down the road to a very convenient and self-serving conclusion. However, at the end of his arguments his success is only in having won against, or proven, a caricature.
Richard Dawkins makes a point about a zeitgeist (spirit of the age), which is supposed to be a non-theistic ever evolving moral awareness. This is, of course, nothing but moral relativity or situational ethics. Yet, he does admit that there are, on occasion, certain setbacks in the progress of this secular force for good (whatever "good" may mean at any given time). It is at such times that, as I have come to term it, the zeitgeist turns into a poltergeist (noisy, troublesome spirit).
One such set back occurred when secularism, materialistic science, enlightenment and reason lead to the bloodiest century in human history. Richard Dawkins constantly commits the ad hominem logical fallacy whereby he attempts to discredit "religion" by appealing to evil done in its name. But, he is asked, what of the bloodiest century in human history? What of the fact that millions upon millions of millions were slaughtered in the name of atheism, or non-theism, or secularism?
As I pointed out in one of my essays, Richard Dawkins quotes Sean O'Casey's statement, "Politics has slain its thousands, but religion has slain its tens of thousands."6 We may retort, "Religion has slain its tens of thousands, but atheism has slain its tens of millions." It is also interesting to note that while Richard Dawkins quoted Mr. O'Casey in order to make a point for atheism upon further research he may have noted that Mr. O'Casey referred to atheists as "those who, trying to get rid of God, plant Him more firmly on His throne."7
Richard Dawkins makes an attempt at tackling a topic which is serious, complex and obviously clear to anyone with the very least of historical knowledge. He deals with the question of atheism's influence on Nazism and Communism. At least if he was dealing with the real issue he would have tackled "Nazism" and "Communism." He does not do this but steers the argument in a particular direction and focuses on two individuals: Adolf Hitler and Joseph Stalin.
The manner in which Richard Dawkins deals with this issue is, quite literally, predictable from the very title of the subsection in which he introduces the issue: "What about Hitler and Stalin? Weren't they atheists?"
Why specifically refer to Hitler and Stalin alone is something that Richard Dawkins does answer. But before we come to his answer we will offer ours.
Purposing to learn what Richard Dawkins had to state on this matter I decided to conduct a thought experiment. As I was studying The God Delusion and came to this section, I read the subtitle and took a moment to attempt a guess as to how he would deal with the issue. Being aware of Richard Dawkins' modus operandi it was all too evident and my guess was rectified upon reading through the section. I had thought that Richard Dawkins would quickly do away with Stalin and then focus on Hitler. He would claim that Hitler was a theist of some sort, or a Christian in particular. As it turns out this is precisely the tactic, he simply waves Stalin away as irrelevant (devoting precisely one small paragraph to him) reasoning that there is no connection between atheism and violence and attempts, by relying on one sided scholarship and illogic, to prove that Hitler was a Christian.
But what is the ultimate bottom line to these arguments? It is ethics, the moral system through which Richard Dawkins seeks to discredit "religion" due to actions done in its name. Let us now acquaint ourselves with Richard Dawkins' views on morality. During his interview with Nick Pollard, Richard Dawkins stated:
"There is no logical connection between what is and what ought. Now, if you then ask me where I get my 'ought' statements from, that's a more difficult question. Firstly, I don't feel so strongly about them. If I say something is wrong, like killing people, I don't find that nearly such a defensible statement as 'I am a distant cousin of an orangutan'. The second of those statements is true, I can tell you why it's true, I can bore you to death telling you why it's true. It's definitely true. The statement 'killing people is wrong', to me, is not of that character. I would be quite open to persuasion that killing people is right in some circumstances."
Mr. Pollard asked, "Suppose some lads break into an old man's house and kill him. Suppose they say: 'Well, we accept the evolutionist worldview. He was old and sick, and he didn't contribute anything to society.' How would you show them that what they had done was wrong?"
Richard Dawkins responded thusly:


"If somebody used my views to justify a completely self-centred lifestyle, which involved trampling all over other people in any way they chose…I think I would be fairly hard put to it to argue on purely intellectual grounds…I couldn't, ultimately, argue intellectually against somebody who did something I found obnoxious. I think I could finally only say, 'Well, in this society you can't get away with it' and call the police. I realise this is very weak, and I've said I don't feel equipped to produce moral arguments in the way I feel equipped to produce arguments of a cosmological and biological kind. But I still think it's a separate issue from beliefs in cosmic truths."8
This is very relevant to our contemplation of Nazism and Communism. Richard Dawkins was asked about committing murder based on applying biology to human morality. Nazism and Communism committed hundreds of millions of murders by applying biology to human morality. Richard Dawkins was asked, in essence, how he would condemn the murder of an innocent and defenseless person and responds that there is not intellectualizing it but that he would report the occurrence to the authorities. While he realizes that his response is very weak he would be better off functioning within the parameters of his position as professor for the public understanding of science and end his crusade as the professor for the public understanding of atheism. If he, having studied biology, does not feel equipped to produce moral arguments then he aught not do so.
I state this because his response is premised upon a presupposition: he presupposes that the authorities are in agreement with his personal preferences as to what is obnoxious. Richard Dawkins treats the police, and its laws, as the ultimate authority in this view the government is the law giver-the government giveth and the government taketh away. But what if Richard Dawkins had been in Germany during the holocaust and subjectively decided that he disapproved of concentration camps, what would he have done? He could have called the police. And what would they have done? They would have swiftly rounded up Richard Dawkins and thrown him in the camps. What happens when the governing authority agrees with, encourages and supports, the atrocity that we, although having no Darwinian nor intellectual reason for doing so, find obnoxious? Richard Dawkins' is an argument from personal amoral impotence.
I was reminded of Dan Barker who in his debate with Paul Manata stated, "There is no moral interpreter in the cosmos, nothing cares and nobody cares." He then makes a point to the effect that what happens to us or a vegetable ultimately does not matter and he states, "…what happens to me or a piece of broccoli, it won't, the Sun is going to explode, we're all gonna be gone. No one's gonna care." His ultimate point here was that we should care in the here and now because that is all we have.
Everett Dean Martin makes the very same point, in virtually the same words:
"At the end of all our striving and efforts sees our world a frozen clod whirling through emptiness about a cheerless and exhausted sun, bearing on its sides the marks of man's once hopeful activity, fragments of his works of art mixed with glacial debris, all waiting in the dark for millenniums until the final crash comes, when even the burned out sun shall be shattered in collision with another like it, and the story shall be over while there is no one to remember and none to care. All will be as if it had never been."9
This essay is copyrighted by Mariano Grinbank of the website "True Free Thinker" at www.truefreethinker.com.
It may be republished in part or in its entirety on websites, blogs, or any print media for whatever purpose (in agreement or in order to criticize it) only as long as the following conditions are met:
Give credit to Mariano Grinbank of the website "True Free Thinker" and provide the url: www.truefreethinker.com/articles/zeitgeist-poltergeist-part-1-13.
Inform me as to where it is being reproduced via the comments section or use the Trackback url: http://www.truefreethinker/trackback/679
Social networks:
Facebook
Twitter
National Worldview and Science Examiner
Flickr
YouTube
Check out my YouTube video play lists:
New World Order, Illuminati, Occult, Freemasonry, etc.
Judaism, Messianic Jews, Jewish Christians
Roman Catholicism, in general
Basic historical background of Roman Catholicism
Roman Catholic Mary: Mariology and Mariolatry
Atheism, Atheists, Secularists, by any other name
Where do atheists get their morals?
Cosmology, Universe, Multiverse, Astronomy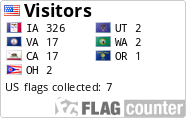 TFT Content:
CHRISTIANITY
Christianity
Apologetics
Bible
God - Theology
Jesus
Miracles
Inspirational
Unbelievers Compliment Christianity
ATHEISM
Atheism
New Atheists
Project-Answering Atheism
-------------
Richard Dawkins
Sam Harris
Christopher Hitchens
Dan Barker
Daniel Dennett
Bart Ehrman
Bill Maher
PZ Myers
Quentin Smith
Michael Shermer
John Loftus
Carl Sagan
-------------
Atheism's Public Relations Problems
Atheist Bus Ads and Billboards
Atheist Child Rearing
-------------
American Atheists
American Humanist Association
ExChristian.Net
PositiveAtheism.org
Evilbible.com
Science Club of Long Island
Skeptic's Annotated Bible
Capella's Guide to Atheism
-------------
The BOBA Digest
The Wedgie Document
RELIGIONS
Judaism (Rabbinic, Messianic, etc.)
Baha'i
Islam
Jehovah's Witnesses
Mormonism
Catholicism
Unitarian Universalism
Misc. Religions
MISC.
Conspiracy theories, Illuminati, UFO, Aliens, New World Order (NWO), etc.
Occult, Witchcraft, Magick, satanism, etc.
Adolf Hitler / Nazism / Communism
-------------
Morality / Ethics
Rape
Meaning and Purpose
Homosexuality
-------------
Science
Intelligent Design
Cosmology
Evolution
-------------
Da Vinci Code / Angels and Demons / Templars, etc.
Gospel of Judas
The Lost Tomb of Jesus
Pop Culture and Politics
-------------
William Lane Craig
Francis Collins
RESOURCES
Fitness
Audio
Books
TFT essay "Books"
Debate
Links
Video
Find it Fast - Fast Facts
Visuals - Illustrations and Photos
~~~~~~~~~~~~~~~~
Look for us at the Internet Directory