Sample clip of my debate with an
atheist on the issue of morality.
Find the whole debate at this link
Will Richard Dawkins Debate Stephen Meyer?, part 1
As long as his adherents make excuses for him I do not suspect that Richard Dawkins will run out of reasons—excuses rather—for refusing to debate certain undesirable personages.
Richard Dawkins has, yet again, broken one of his very own new ten commandments (of which there are fifteen) as number eight states, "Never seek to censor or cut yourself off from dissent."
You can purchase this image on a t-shirt here
This time Richard Dawkins is refusing to debate prominent advocate of intelligent design Dr. Stephen C. Meyer (Ph.D. in the philosophy of science from the University of Cambridge in England).
Stephen Meyer notes:
Richard Dawkins claims that the appearance of design in biology is an illusion and claims to have refuted the case for intelligent design…But Dawkins assiduously avoids addressing the key evidence for intelligent design and won't debate its leading proponents…Dawkins says that there is no evidence for intelligent design in life, and yet he also acknowledges that neither he nor anyone else has an evolutionary explanation for the origin of the first living cell. We know now even the simplest forms of life are chock-full of digital code, complex information processing systems and other exquisite forms of nanotechnology.
Richard Dawkins has devised a one liner whereby he has absconded from various debate challenges, "I don't debate creationists." He conveniently, and fallaciously, broadens this term so that it includes anyone whom he does not want to debate. Thus, even though Stephen Meyer is not a creationist he is labeled as such and becomes one of those people.
Stephen Meyer notes that "Dawkins' response is disingenuous" because,
Creationists believe the earth is 10,000 years old and use the Bible as the basis for their views on the origins of life. I don't think the earth is 10,000 years old and my case for intelligent design is based on scientific evidence.
Such accurate assessments are simply irrelevant to Richard Dawkins and his amen chorus of adherents who will excuse his refusal to debate and besmirch Meyer for elucidating the issue.
Richard Dawkins – felling comfortable in his safety zone
Here is some information from Amazon about Stephen Meyer's new book Signature in the Cell (others are Science and Evidence for Design in the Universe—Proceedings of the Wethersfield Institute and Intelligent Design in Public School Science Curriculum: A Legal Guidebook):
Review"Signature in the Cell is a defining work in the discussion of life's origins . . . the powerful case Meyer presents cannot be ignored in any honest debate. . . [T]his book is an engaging, eye-opening, and often eye-popping read" (American Spectator ) Product Description
One hundred fifty years ago, Charles Darwin revolutionized biology, but did he refute intelligent design (ID)? In Signature in the Cell, Stephen Meyer argues that he did not.

Much confusion surrounds the theory of intelligent design. Frequently misrepresented by the media, politicians, and local school boards, intelligent design can be defended on purely scientific grounds in accordance with the same rigorous methods that apply to every proposed origin-of-life theory.

Signature in the Cell is the first book to make a comprehensive case for intelligent design based upon DNA. Meyer embarks on an odyssey of discovery as he investigates current evolutionary theories and the evidence that ultimately led him to affirm intelligent design. Clearly defining what ID is and is not, Meyer shows that the argument for intelligent design is not based on ignorance or "giving up on science," but instead upon our growing scientific knowledge of the information stored in the cell.

A leading proponent of intelligent design in the scientific community, Meyer presents a compelling case that will generate heated debate, command attention, and find new adherents from leading scientists around the world.
This essay is copyrighted by Mariano Grinbank of the website "True Free Thinker" at www.truefreethinker.com.
It may be republished in part or in its entirety on websites, blogs, or any print media for whatever purpose (in agreement or in order to criticize it) only as long as the following conditions are met:
Give credit to Mariano Grinbank of the website "True Free Thinker" and provide the url: www.truefreethinker.com/articles/will-richard-dawkins-debate-stephen-meyer-part-1.
Inform me as to where it is being reproduced via the comments section or use the Trackback url: http://www.truefreethinker/trackback/1452
Social networks:
Facebook
Twitter
National Worldview and Science Examiner
Flickr
YouTube
Check out my YouTube video play lists:
New World Order, Illuminati, Occult, Freemasonry, etc.
Judaism, Messianic Jews, Jewish Christians
Roman Catholicism, in general
Basic historical background of Roman Catholicism
Roman Catholic Mary: Mariology and Mariolatry
Atheism, Atheists, Secularists, by any other name
Where do atheists get their morals?
Cosmology, Universe, Multiverse, Astronomy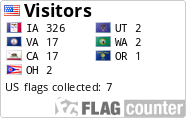 TFT Content:
CHRISTIANITY
Christianity
Apologetics
Bible
God - Theology
Jesus
Miracles
Inspirational
Unbelievers Compliment Christianity
ATHEISM
Atheism
New Atheists
Project-Answering Atheism
-------------
Richard Dawkins
Sam Harris
Christopher Hitchens
Dan Barker
Daniel Dennett
Bart Ehrman
Bill Maher
PZ Myers
Quentin Smith
Michael Shermer
John Loftus
Carl Sagan
-------------
Atheism's Public Relations Problems
Atheist Bus Ads and Billboards
Atheist Child Rearing
-------------
American Atheists
American Humanist Association
ExChristian.Net
PositiveAtheism.org
Evilbible.com
Science Club of Long Island
Skeptic's Annotated Bible
Capella's Guide to Atheism
-------------
The BOBA Digest
The Wedgie Document
RELIGIONS
Judaism (Rabbinic, Messianic, etc.)
Baha'i
Islam
Jehovah's Witnesses
Mormonism
Catholicism
Unitarian Universalism
Misc. Religions
MISC.
Conspiracy theories, Illuminati, UFO, Aliens, New World Order (NWO), etc.
Occult, Witchcraft, Magick, satanism, etc.
Adolf Hitler / Nazism / Communism
-------------
Morality / Ethics
Rape
Meaning and Purpose
Homosexuality
-------------
Science
Intelligent Design
Cosmology
Evolution
-------------
Da Vinci Code / Angels and Demons / Templars, etc.
Gospel of Judas
The Lost Tomb of Jesus
Pop Culture and Politics
-------------
William Lane Craig
Francis Collins
RESOURCES
Fitness
Audio
Books
TFT essay "Books"
Debate
Links
Video
Find it Fast - Fast Facts
Visuals - Illustrations and Photos
~~~~~~~~~~~~~~~~
Look for us at the Internet Directory