Sample clip of my debate with an
atheist on the issue of morality.
Find the whole debate at this link
Was Timothy McVeigh a God Believing Catholic and a "Christian Terrorists"? - Part 1 of Dan Barker and the Alien Rape Voyeurs
Wherein we consider how Dan Barker utterly discredited himself and solved the "problem of evil."
This essay will commence a critique of various points made by the Freedom From Religion Foundation's Dan Barker during his debate with Peter Payne on the topic of ethics. Below, when I transcribe Dan Barker's statements I will refer to how many minutes and seconds into the debate a certain statement was made and will refer to part 1 or part 2.
The Freedom From Religion Foundation was co-founded by Dan Barker and Annie Laurie Gaylor in the USA, a country premised upon the concept of freedom of religious expression.
This essay is parsed as follows:
Part 1: Timothy McVeigh as "Christian Terrorist"
Part 2: Introductory Conclusion
Part 3: How To Be Ethical Without a God
Part 4: Threats and Promises / Punishment and Reward
Part 5: Selfish Morality
Part 6: The Alien Rape Voyeurs
Part 7: The "Problem of Evil"
Addendum: The Desperation of the Deicidal, Memetic Eugenics and the Evolutionary Watchmen part 1 and part 2
Timothy McVeigh as "Christian Terrorist":
My post Was Timothy McVeigh a Christian Terrorist? was basically an experiment of sorts, I was honestly wondering what sorts of answers people would concoct.
Let us recap and review:
Back in the day; Dan Barker has posed the following statement and question:
Timothy McVeigh, a God believing Catholic, blew up that Federal building.1

Why is no one calling the Oklahoma City bombing suspects "Christian terrorists"?2
Some responses in the comments section were emotive and apparently, right off of the top of the person's head.
Someone stated that it was because McVeigh did not "shout 'Jesus is great!!!" and another that it is because the USA is a Christian nation there was no reason for mentioning it that he was a Christian. Someone actually read up on McVeigh a bit and concluded that "his theology was at best confused and inconsistent" and "had virtually nothing to do with his heinous act of terrorism."
Someone even took a shot at me in stating that I was obviously "just embarrassingly unable to check his facts." They concluded this based on the fact that I posed the question when I reality I was employing the tactic of a good lawyer-I did not ask a question without first already knowing the answer.
Those who got it right stated that naming "him Christian is another mistake!" that he "was not even a christian [sic] at all. He was not a god believing catholic. He was basically an agnostic. The answer to the riddle is that he was not a christian [sic] at all" and that "he "took Last Rites before his death just in case"-which actually shocked those who knew him.
So what did we learn?
1. Honest skepticism pays off as it alleviates us of the burden of making emotive polemical and fallacious points.
2. Dan Barker certainly made emotive polemical and fallacious points.
3. If we were to "argue" like Dan Barker we would ask, "Why is no one calling the Oklahoma City bombing suspects 'Agnostic terrorists'?"
Indeed it was during his debate with Peter Payne that Dan Barker made the following statement at 28:58 into part 1,
Timothy McVeigh, a God believing Catholic, blew up that Federal building
Granted, it would not necessarily say anything about Catholicism, the Bible, or God if McVeigh was a believing Catholic. But again, we are interested in Dan Barker's accuracy. Was McVeigh a believing Catholic?
It is ironic that during the debate Dan Barker claimed that morals are not absolute because "I can think of an exception in any case." In this sense he appears to agree with Timothy McVeigh. Certainly, when he "blew up that Federal building" McVeigh must have thought of "an exception." Thus, his goals outweighed the lives of men women and children. How then can Dan Barker condemn McVeigh?
Townhall's Maggie Gallagher researched "years of press clippings probing the mind of McVeigh." She concludes:
In contemporaneous accounts, McVeigh was never described as killing out of religious motives. Nor was there any evidence that, at the time of the bombing, he even considered himself a Christian. On the two great state occasions McVeigh had, at his sentencing and his execution, Jesus made no appearance in his rhetoric. At the sentencing, McVeigh quoted from Louis Brandeis' 1928 decision:

"Our government is the potent, the omnipresent teacher. For good or for ill, it teaches the whole people by its example." McVeigh's last public act before he was executed was to distribute copies of the 1875 poem "Invictus." It begins: "I thank whatever gods may be for my unconquerable soul," and ends "I am the master of my fate: I am the captain of my soul" - sentiments that to a Christian are at least vaguely blasphemous_
the Atlanta Journal-Constitution described McVeigh as "an avowed agnostic" whose sudden last-minute decision to see a Catholic priest just before his execution surprised everyone who knew him. As recently as July 2001, even a lefty like Barbara Ehrenreich (writing in the Progressive) did not portray McVeigh as having religious motives. She called McVeigh a "homegrown neo-Nazi mass murderer," yes; Christian fundamentalist, no.3
The UK newspaper, The Guardian, reported, "McVeigh said he was an agnostic but that he would 'improvise, adapt and overcome.'"4
CNN reported, "McVeigh is agnostic. He doesn't believe in God, but he won't rule out the possibility. I asked him, "What if there is a heaven and hell?" He said that once he crosses over the line from life to death, if there is something on the other side, he will - and this is using his military jargon - "adapt, improvise, and overcome." Death to him is all part of the adventure.5
1. Stated at 28:58 into audio part 1 into his debate with Peter Payne (part 2 here).
2. Dan Barker, "Christian Terrorism In Oklahoma City," Freethought Today, May 1995
3. Maggie Gallagher, "Timothy McVeigh, Christian terrorist," Townhall, October 28, 2002

4. Julian Borger, "McVeigh faces day of reckoning," The Guardian, June 11, 2001

5. "Authors Lou Michel and Dan Herbeck on their book about Timothy McVeigh," CNN (April 4, 2001)
Social networks:
Facebook
Twitter
National Worldview and Science Examiner
Flickr
YouTube
Check out my YouTube video play lists:
New World Order, Illuminati, Occult, Freemasonry, etc.
Judaism, Messianic Jews, Jewish Christians
Roman Catholicism, in general
Basic historical background of Roman Catholicism
Roman Catholic Mary: Mariology and Mariolatry
Atheism, Atheists, Secularists, by any other name
Where do atheists get their morals?
Cosmology, Universe, Multiverse, Astronomy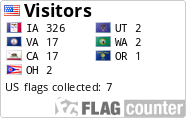 TFT Content:
CHRISTIANITY
Christianity
Apologetics
Bible
God - Theology
Jesus
Miracles
Inspirational
Unbelievers Compliment Christianity
ATHEISM
Atheism
New Atheists
Project-Answering Atheism
-------------
Richard Dawkins
Sam Harris
Christopher Hitchens
Dan Barker
Daniel Dennett
Bart Ehrman
Bill Maher
PZ Myers
Quentin Smith
Michael Shermer
John Loftus
Carl Sagan
-------------
Atheism's Public Relations Problems
Atheist Bus Ads and Billboards
Atheist Child Rearing
-------------
American Atheists
American Humanist Association
ExChristian.Net
PositiveAtheism.org
Evilbible.com
Science Club of Long Island
Skeptic's Annotated Bible
Capella's Guide to Atheism
-------------
The BOBA Digest
The Wedgie Document
RELIGIONS
Judaism (Rabbinic, Messianic, etc.)
Baha'i
Islam
Jehovah's Witnesses
Mormonism
Catholicism
Unitarian Universalism
Misc. Religions
MISC.
Conspiracy theories, Illuminati, UFO, Aliens, New World Order (NWO), etc.
Occult, Witchcraft, Magick, satanism, etc.
Adolf Hitler / Nazism / Communism
-------------
Morality / Ethics
Rape
Meaning and Purpose
Homosexuality
-------------
Science
Intelligent Design
Cosmology
Evolution
-------------
Da Vinci Code / Angels and Demons / Templars, etc.
Gospel of Judas
The Lost Tomb of Jesus
Pop Culture and Politics
-------------
William Lane Craig
Francis Collins
RESOURCES
Fitness
Audio
Books
TFT essay "Books"
Debate
Links
Video
Find it Fast - Fast Facts
Visuals - Illustrations and Photos
~~~~~~~~~~~~~~~~
Look for us at the Internet Directory