Sample clip of my debate with an
atheist on the issue of morality.
Find the whole debate at this link
Unitarian Universalist - Condolences and Critiques, part 1 of 6
Jim David Adkisson recently walked into a Knoxville, Tennessee Unitarian Universalist (hereinafter UU) congregation during a children's rendition of the play "Annie," opened fire with a shotgun, murdered two people and wounded several others.
I intend of posting two statements: I wish to move from empathizing with the tragic events and move to a critique of UU. These a very difficult essays to write since it is being written in the midst of a, rightly so, very emotionally charged atmosphere. And yet, I consider it appropriate since if the UU, or anyone for that matter, is to be disagreed with it is to be done in terms of a discussion of issues. As Rev. William G. Sinkford, the denomination's president, said,
"_there's a vast difference between having a philosophical disagreement with someone and entering a sanctuary with a sawed-off shotgun and beginning to shoot, and my judgment is he lost the battle with his demons."
It is on the basis of a philosophical disagreement that I present this essay. Some weeks ago I found myself at an endodontist's office waiting to have an infection inside of my skull treated which ended with my having stitches on my gums just above my front teeth (sorry for providing too much information). As I waited, I picked up a magazine and found an ad from the UU, which I will discuss in part 6. It was a few weeks later that the shootings occurred.
Let us offer condolences to the families of the deceased and pray then as well as the injured and their families.

Adkisson is quite obviously a very troubled person. His actions appear to be based on multiple fallacious premised. Found was a four page letter that he wrote the content of which are but meagerly elucidated by the media (the authorities may be withholding the full contents). Some reports state that he was provoked by the UU's liberalism and acceptance of the homosexual lifestyle. Yet, this was not a religiously motivated attack but a political/sociological one. He viewed liberalism as infecting the entire country and apparently viewed the UU as symbolic and or supportive of it. Read enough reports and you will also find that he is unemployed, was bitter he could not get work and may have been upset and having his food stamps reduced or cancelled.
Adkisson is reported to have a history of alcoholism as well as five ex-wives (the most recent had attended the UU which he attacked). An alcoholic five time divorcee does not seem to be someone who is living out conservative ideals. Then again, what sort of logic is to be expected of someone who premeditative carries out such a gruesome act? Rev. Kristen Harper, minister of the Unitarian Church of Barnstable on Cape Cod, stated,
"Even though he's crazy, you still wonder, why a liberal church, and how does shooting up liberals make sense?"
Exactly, it does not make sense outside of the mind of a crazy person.
Will Graham: I thought you might enjoy the challenge. Find out if you're smarter than the person I'm looking for.

Hannibal Lecter: Then, by implication, you think you're smarter than I am, since it was you who caught me.

Will Graham: No, I know I'm not smarter than you.

Hannibal Lecter: Then how did you catch me?

Will Graham: You had - disadvantages.

Hannibal Lecter: What disadvantages?

Will Graham: You're insane.
This essay is copyrighted by Mariano Grinbank of the website "True Free Thinker" at www.truefreethinker.com.
It may be republished in part or in its entirety on websites, blogs, or any print media for whatever purpose (in agreement or in order to criticize it) only as long as the following conditions are met:
Give credit to Mariano Grinbank of the website "True Free Thinker" and provide the url: www.truefreethinker.com/articles/unitarian-universalist-condolences-and-critiques-part-1-6.
Inform me as to where it is being reproduced via the comments section or use the Trackback url: http://www.truefreethinker/trackback/379
Social networks:
Facebook
Twitter
National Worldview and Science Examiner
Flickr
YouTube
Check out my YouTube video play lists:
New World Order, Illuminati, Occult, Freemasonry, etc.
Judaism, Messianic Jews, Jewish Christians
Roman Catholicism, in general
Basic historical background of Roman Catholicism
Roman Catholic Mary: Mariology and Mariolatry
Atheism, Atheists, Secularists, by any other name
Where do atheists get their morals?
Cosmology, Universe, Multiverse, Astronomy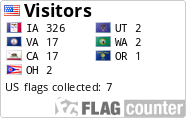 TFT Content:
CHRISTIANITY
Christianity
Apologetics
Bible
God - Theology
Jesus
Miracles
Inspirational
Unbelievers Compliment Christianity
ATHEISM
Atheism
New Atheists
Project-Answering Atheism
-------------
Richard Dawkins
Sam Harris
Christopher Hitchens
Dan Barker
Daniel Dennett
Bart Ehrman
Bill Maher
PZ Myers
Quentin Smith
Michael Shermer
John Loftus
Carl Sagan
-------------
Atheism's Public Relations Problems
Atheist Bus Ads and Billboards
Atheist Child Rearing
-------------
American Atheists
American Humanist Association
ExChristian.Net
PositiveAtheism.org
Evilbible.com
Science Club of Long Island
Skeptic's Annotated Bible
Capella's Guide to Atheism
-------------
The BOBA Digest
The Wedgie Document
RELIGIONS
Judaism (Rabbinic, Messianic, etc.)
Baha'i
Islam
Jehovah's Witnesses
Mormonism
Catholicism
Unitarian Universalism
Misc. Religions
MISC.
Conspiracy theories, Illuminati, UFO, Aliens, New World Order (NWO), etc.
Occult, Witchcraft, Magick, satanism, etc.
Adolf Hitler / Nazism / Communism
-------------
Morality / Ethics
Rape
Meaning and Purpose
Homosexuality
-------------
Science
Intelligent Design
Cosmology
Evolution
-------------
Da Vinci Code / Angels and Demons / Templars, etc.
Gospel of Judas
The Lost Tomb of Jesus
Pop Culture and Politics
-------------
William Lane Craig
Francis Collins
RESOURCES
Fitness
Audio
Books
TFT essay "Books"
Debate
Links
Video
Find it Fast - Fast Facts
Visuals - Illustrations and Photos
~~~~~~~~~~~~~~~~
Look for us at the Internet Directory