Sample clip of my debate with an
atheist on the issue of morality.
Find the whole debate at this link
Scientific Cenobites - Some notes on Skepticism, part 1 of 6
Although True Freethinker did not author the essay "Some notes on Skepticism," which was authored by Rochus Boerner, it seemed to connect with our series of posts entitled Scientific Cenobites.
This segment will consider:
Organized (Pseudo-)Skepticism
If it was true, there is no way that science could have missed it!
Confusing Assumptions with Findings
To recap: in Scientific Cenobites Part 1 I posed various "what if" science related questions such as:



What if I said that parts of the theory of evolution are a festering mass of unsupported assertions that read like imaginative literature rather than science?

Besides prejudging what was to come in parts 2-9 I got a lot of well then you would be a dumb dumb type responses. Yet, as parts 2-9 progressed I noticed an utter absence of refutation of my "what if" questions and this was during a time when I was able to spend the time to respond to virtually all comments. In fact, in parts 2-9 the only comments I got, at all, on the substance of the posts was to part 6 and that was one comment on the post and other comments to that one comment (and a Mariano is wasting his time comment). This in counter distinction to the 85 comments in part one which dissuaded me from proceeding and prejudged what was to come-then when the posts came: silence.

Scientific Cenobites was about understanding the disparity between "science" as unblemished sacred atheist cow and "science" as a real, warts and all, endeavor engaged upon by mere mortals. It was about "science" as a method that is meant to restrict that which scientists, and activist atheists who co-opt science towards atheist propaganda, make of it or do with it.

We will now post Rochus Boerner's essay "Some notes on Skepticism" in parts only because it is a circa 22 page essay. This essay delves into how some of the most vociferous self-appointed champions of reason, evidence and science in general are, in reality, mere pseudo-skeptics who are actually interested in protecting their particular, and peculiar, worldviews against those bothersome little facts that may cause them trouble.

Rochus Boerner provides some of his background in the essay so let us get right to it. I have added some references to True Freethinker posts within brackets when we have posted on relevant points. I have also added images:

~~~~~~~~~~~~~~~~~~~~~~~~

Many who loudly advertise themselves as skeptics are actually disbelievers. Properly, a skeptic is a nonbeliever, a person who refuses to jump to conclusions based on inconclusive evidence. A disbeliever, on the other hand, is characterized by an a priori belief that a certain idea is wrong and will not be swayed by any amount of empirical evidence to the contrary. Since disbelievers usually fancy themselves skeptics, I will follow Truzzi and call them pseudoskeptics, and their opinions pseudoskepticism.

Organized (Pseudo-)Skepticism
The more belligerent pseudoskeptics have their own organizations and publications. In Germany, there is an organization called the Gesellschaft zur wissenschaftlichen Untersuchung von Parawissenschaften e.V., or GWUP, ("society for the scientific evaluation of parasciences") which publishes a magazine called Der Skeptiker ("the Skeptic"). In the United States, there is the so-called "Committee for the Scientific Investigation of Claims of the Paranormal", or short, CSICOP. The name suggests a serious, unbiased institute or think tank whose mission is to advance human knowledge by sorting out true anomalous discoveries from erroneous or fraudulent ones. Indeed, that was what some of the original members of CSICOP envisioned when they founded the organization in 1976. But in the very same year, CSICOP faced an internal crisis, a power struggle between the genuine skeptics and the disbelieving pseudoskeptics that was to tilt the balance in favor of the latter.





At issue was the Mars Effect, an extraordinary claim made by French statistician and psychologist Michel Gauquelin. Gauquelin had discovered an apparent statistical correlation between the position of Mars in the sky at the moment of birth of a person with the odds of that person becoming a sports champion, producing a genuine piece of empirical evidence that astrology might not be nonsense after all. This dismayed the pseudoskeptics, who until them had been comfortable dismissing astrology on purely theoretical grounds and were unwilling to even entertain the hypothesis that Gauquelin's analysis might be correct. In 1976, in an attempt to make this embarrassment go away once and for all, Harvard professor of biostatistics and CSICOP fellow Marvin Zelen proposed a simplified version of the original Gauquelin study which he subsequently performed with the assistance of CSICOP chairman and professor of philosophy Paul Kurtz and George Abell, a UCLA astronomer. In order to get the result they wanted, the trio had to commit a total of six statistical blunders, which are discussed in detail in the article The True Disbelievers: Mars Effect Drives Skeptics to Irrationality by former CSICOP fellow Richard Kammann. Proper analysis showed that the new study actually supported the Gauquelin effect.



But Kurtz and his fellow pseudoskeptics had never been interested in performing proper science. Their minds had been made up long before the study was performed, and they adamantly refused to admit their mistake in public. This lead to the resignation of many fair-minded CSICOP members, among them Richard Kammann and co-founder Marcello Truzzi. Truzzi wrote about his experience in Reflections On The Reception Of Unconventional Claims In Science:


Originally I was invited to be a co-chairman of CSICOP by Paul Kurtz. I helped to write the bylaws and edited their journal. I found myself attacked by the Committee members and board, who considered me to be too soft on the paranormalists. My position was not to treat protoscientists as adversaries, but to look to the best of them and ask them for their best scientific evidence. I found that the Committee was much more interested in attacking the most publicly visible claimants such as the "National Enquirer". The major interest of the Committee was not inquiry but to serve as an advocacy body, a public relations group for scientific orthodoxy. The Committee has made many mistakes. My main objection to the Committee, and the reason I chose to leave it, was that it was taking the public position that it represented the scientific community, serving as gatekeepers on maverick claims, whereas I felt they were simply unqualified to act as judge and jury when they were simply lawyers.
After the true skeptics had been purged from the committee, CSICOP and its magazine, the
Skeptical Inquirer
, degenerated into little more than a propaganda outlet for the systematic ridicule of anything unconventional. Led by a small, but highly aggressive group of fundamentalist pseudoskeptics such as chairman and humanist philosopher Paul Kurtz, science writer and magician Martin Gardner and magician James Randi, CSICOP sees science not as a dispassionate, objective search for the truth, whatever it might be, but as holy war of the ideology of materialism against "a rising tide of irrationality, superstition and nonsense". Kurtz and his fellows are fundamentalist materialists. They hold the nonexistence of paranormal phenomena as an article of faith, and they cling to that belief just as fervently and irrationally as a devout catholic believes in the Virgin Mary. They are fighting a no holds barred war against belief in the paranormal, and they see genuine research into such matters as a mortal threat to their belief system. Since genuine scientific study has the danger that the desired outcome is not guaranteed, CSICOP wisely no longer conducts scientific research of its own (such would be a waste of time and money for an entity that already has all the answers), and instead largely relies on the misrepresentation or intentional omission of existing research and the ad-hominem - smear, slander and ridicule.
Eugene Mallove, editor of
Infinite Energy Magazine
, relates the following telling episode in issue 23, 1999 of his magazine:
On the morning of July 14, 1998, I called Skeptical Inquirer's editor, Kendrick Frazier, to ask him, among other things, what research or literature search he had done on cold fusion. He rebuffed me, saying that he was too busy to talk, because he was on deadline on an editorial project. We spoke briefly; he was transparently irritated. He said, "I know who you are." He said that he did not want to talk to me because, "We would have diametrically opposed views." I said, "Oh, what research have you done to come to your conclusions about cold fusion." I had thought that the careful investigation of "diametrically opposed views" was part of the work of CSICOP. Perhaps I was mistaken. Frazier said, "I'm not an investigator, I'm an editor." The conversation ended with Frazier stating that he had nothing further to say.
The entire article is available online:
CSICOP: "Science Cops" at War with Cold Fusion
.
Even though it is largely run by scientific lay people, and its practices are anathema to true science, CSICOP has enjoyed the support of a number of highly prestigious scientists such as Stephen Jay Gould, the late Carl Sagan, Glenn T. Seaborg, Leon Lederman and Murray Gell-Mann. This support has enabled it to project an image of scientific authority to the opinion shapers in the media and the general public.
For a detailed study of pseudo-skepticism in general, and CSICOP in particular, I refer the reader to George P. Hansen's article
CSICOP and the Skeptics: An Overview
(published in the
Journal of the American Society for Psychical Research
), in which CSICOP's history, goals, tactics and membership structure are discussed in some detail. In his conclusions, Hansen finds that
CSICOP's message has often been well received, particularly among scientific leaders. The growth of CSICOP, the circulation figures of "SI", and the academic credentials of its readership prove that there is wide interest in the paranormal among the most highly educated members of our society. Many readers of "SI" undoubtedly assume that CSICOP presents the best available scientific evidence. The readers are rarely told of the existence of refereed scientific journals that cover parapsychology. The effect of CSICOP's activities is to create a climate of hostility toward the investigation of paranormal claims; indeed, at one CSICOP conference, the announcement of the closing of several parapsychology laboratories was greeted with cheers.
The remainder of this text is devoted to a detailed discussion of pseudoskeptical arguments and debating tactics.
[True Freethinker's posts on "The Wedgie Document" may be relevant as they chronicle pseudo-skeptical atheist activism in the arena of science, where it most surely does not belong: see
here
]
If it was true, there is no way that science could have missed it!
This is a variation of the
end of science argument
- since science already knows everything, and does not recognize the unconventional phenomenon, it cannot be real. Besides being based on a mere belief - that science has discovered everything there is to know - this argument ignores the nature of human perception. Even scientists tend to see only what they want to see, and that is how phenomena that we find completely obvious today, such as Wegener's plate tectonics - look how South America fits into Africa! - went unnoticed for a long time, and were violently opposed when they were finally pointed out. As Arthur C. Clarke put it:
"It is really quite amazing by what margins competent but conservative scientists and engineers can miss the mark, when they start with the preconceived idea that what they are investigating is impossible. When this happens, the most well-informed men become blinded by their prejudices and are unable to see what lies directly ahead of them."
True skeptics appreciate that the principal flaw of human perception - seeing what one wants to see - can afflict conventional as well as unconventional scientists. Their opinions are moderated by the humbling realization that today's scientific orthodoxy began as yesterday's scientific heresy; as the December 2002 editorial of Scientific American puts it:
All scientific knowledge is provisional. Everything that science "knows," even the most mundane facts and long-established theories, is subject to reexamination as new information comes in.
Confusing Assumptions with Findings
Pseudoskeptics like to claim that the assumptions underlying modern science are empirical facts that science has
proved
. For example, the foundational assumption of neuroscience, that the functioning of the brain (and, therefore, the mind) is explainable in terms of classical physics as the interaction of neurons, is said to be a scientific fact that is proved by neuroscience, despite the embarrassing and long-standing failure of this assumption to explain the anomaly of consciousness.
In a recent BBC program on homeopathy Walter Stewart (the same one who was part of the
Nature
team that visited Benveniste in his laboratory in 1988) is quoted on the subject of homeophatic dilutions:
Science has through many, many different experiments shown that when a drug works it's always through the way the molecule interacts with the body and, so the discovery that there's no molecules means absolutely there's no effect.
But science has shown no such thing. That the functioning of biological organisms is reducible to the physical interaction of molecules is not the
result
of decades of bio-molecular research, it is the
assumption
underlying this research. The fact that homeopathy confounds that assumption refutes the latter, not the former.
This essay is copyrighted by Mariano Grinbank of the website "True Free Thinker" at www.truefreethinker.com.
It may be republished in part or in its entirety on websites, blogs, or any print media for whatever purpose (in agreement or in order to criticize it) only as long as the following conditions are met:
Give credit to Mariano Grinbank of the website "True Free Thinker" and provide the url: www.truefreethinker.com/articles/scientific-cenobites-some-notes-skepticism-part-1-6.
Inform me as to where it is being reproduced via the comments section or use the Trackback url: http://www.truefreethinker/trackback/841
Social networks:
Facebook
Twitter
National Worldview and Science Examiner
Flickr
YouTube
Check out my YouTube video play lists:
New World Order, Illuminati, Occult, Freemasonry, etc.
Judaism, Messianic Jews, Jewish Christians
Roman Catholicism, in general
Basic historical background of Roman Catholicism
Roman Catholic Mary: Mariology and Mariolatry
Atheism, Atheists, Secularists, by any other name
Where do atheists get their morals?
Cosmology, Universe, Multiverse, Astronomy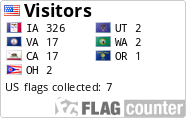 TFT Content:
CHRISTIANITY
Christianity
Apologetics
Bible
God - Theology
Jesus
Miracles
Inspirational
Unbelievers Compliment Christianity
ATHEISM
Atheism
New Atheists
Project-Answering Atheism
-------------
Richard Dawkins
Sam Harris
Christopher Hitchens
Dan Barker
Daniel Dennett
Bart Ehrman
Bill Maher
PZ Myers
Quentin Smith
Michael Shermer
John Loftus
Carl Sagan
-------------
Atheism's Public Relations Problems
Atheist Bus Ads and Billboards
Atheist Child Rearing
-------------
American Atheists
American Humanist Association
ExChristian.Net
PositiveAtheism.org
Evilbible.com
Science Club of Long Island
Skeptic's Annotated Bible
Capella's Guide to Atheism
-------------
The BOBA Digest
The Wedgie Document
RELIGIONS
Judaism (Rabbinic, Messianic, etc.)
Baha'i
Islam
Jehovah's Witnesses
Mormonism
Catholicism
Unitarian Universalism
Misc. Religions
MISC.
Conspiracy theories, Illuminati, UFO, Aliens, New World Order (NWO), etc.
Occult, Witchcraft, Magick, satanism, etc.
Adolf Hitler / Nazism / Communism
-------------
Morality / Ethics
Rape
Meaning and Purpose
Homosexuality
-------------
Science
Intelligent Design
Cosmology
Evolution
-------------
Da Vinci Code / Angels and Demons / Templars, etc.
Gospel of Judas
The Lost Tomb of Jesus
Pop Culture and Politics
-------------
William Lane Craig
Francis Collins
RESOURCES
Fitness
Audio
Books
TFT essay "Books"
Debate
Links
Video
Find it Fast - Fast Facts
Visuals - Illustrations and Photos
~~~~~~~~~~~~~~~~
Look for us at the Internet Directory