Sample clip of my debate with an
atheist on the issue of morality.
Find the whole debate at this link
Sam Harris: Mythunderstandings (7 Part Series)
This essay is parsed as follows:
Part 1: Introduction and Emotionally Charged Statistics

Part 2: And Ignorance For All

Part 3: That's A Big "If," But It's Good Enough and Behold, Contemporary Erudition and Like a Hole in the Head and The Beatles

Part 4: Adultery and Frozen Yogurt and Kids and Rods

Part 5: Back Talking

Part 6: The Two Faces of Jesus?

Part 7: The Day of Vengeance, Be Careful What You Wish For
Introduction
It is worthy of noting that when considering Sam Harris' criticism's of anything and everything, in this case ultimate judgment, we are dealing with a man who believes that "Some propositions are so dangerous that it may even be ethical to kill people for believing them."
1
The same person who seeks to "present an argument for the use of torture in rare circumstances."
2
The same man who wrote, "Mother Teresa's compassion is very badly calibrated if the killing of 1st trimester fetuses disturbed her more than all of the suffering she witnessed on Earth."
3
In other words Sam Harris' character is generally that of an instigator who is out to cause a ruckus while having but the vaguest basis upon which to criticize (see our essay
Sam Harris: Instigator At Large
). Sam Harris has besmirched faith thusly, "The core claim of every creed is that it, alone, is true."
4
Meanwhile, he is an adherent of the most exclusivist and narrow of beliefs systems. Not only does atheism claim that its tenets alone are true but Sam Harris believes that his particular, and peculiar, views alone are true.

There are some simple rules that quickly alleviate much confusion regarding the contents, and contexts, of the Bible:

If someone states, "The Bible says_"-ask where it states it.
If someone makes a statement of their own and then places a Bible reference (book, chapter and verse) after it in parenthesis-look up the reference in order to ascertain if the person's statement echoes the text to which they were referring.
If someone claims to be quoting the Bible and gives you the reference-look up the reference in order to ascertain if: the quotation is correct and the citation is correct.
If a quotation and citation are correct-ascertain if the point that is being made by appeals to the Bible are valid.

In seeking to understand Mr. Sam Harris' criticism's of the Bible it is only logical to research what his claims are and how he backs them up. Consider his use, or misuse, of the Biblical text. For unknown reasons, Sam Harris has a tendency of misrepresenting the beliefs of those whom he criticizes. We state that it is for unknown reasons because we cannot know his motivations-is he purposefully manipulative and misleading? Is he simply a poor researcher? Are these merely accidents? We cannot tell. What we can tell is where he has made errors. What this does to his credibility is to damage it. Sam Harris tends to quote many statistics-are his claims reliable? Has he also made faulty claims in these? Sam Harris quotes other religious texts-are his quotations and citations of these reliable? Are his quotations and borrowed statements from scientists, academics, and others accurate? Regarding his claims about Islam's Qur'an, for instance it has been found out that "His quotes on the subject stem mostly from the works of Bernard Lewis and a university Web site."5
Faulty scholarship causes one to lose confidence in the person making claims. The Talmud states that the punishment for a liar is-that even when they tell the truth, no one will believe them. As stated above, we cannot call Sam Harris a liar but metaphorically: the punishment for a faulty researcher is that even when his claims and citations are accurate they will not be believed, or at least be called into question. I believe that we can very simply demonstrate that Sam Harris deserves to loose some of his credibility, at least as it concerns his claims about what they Bible states, where it states it, and in which context it states such things. For example, he claims that "you can get a rationale for killing people for adultery out of the New Testament,"6 to which we responded in our essay Let Him Who is Without Faith Cast the First Stone (it is part two of our essay about Sam Harris' attempts at myth busting). While people who agree with Sam Harris may be very impressed by the fact that he can make a claim about a Biblical statement and follow it by a long list of citations in parenthesis, we should actually take to time to and look up his citations and put all of his claims to the test.


Emotionally Charged Statistics
Sam Harris generally tends to take one of two approaches at the outset of virtually everything that he writes: he either quotes statistics or tells a heart wrenching story that is meant to, emotionally, get you on his side.
He begins his Atheist Manifesto by asking us to consider "a little girl" who has been abducted, raped, tortured and killed. He then states:


"statistics also suggest that this girl's parents believe at this very moment that an all-powerful and all-loving God is watching over them and their family. Are they right to believe this? Is it good that they believe this? No."7
It is precisely after reading an emotionally charged statement, such as this, that we must take a moment and think through what point is being made. Let us suppose that the girl's parents do believe what the statistics assert. This terrible deed was committed by a human being. The parents, at least, have hope that there is a greater reason for God's toleration of such an act in a world that suffers thusly. They can believe that some ultimate good can come from such absolute evil, "you meant evil against me, but God meant it for good" (Genesis 50:20). Sam Harris would perhaps refer to this as a "consoling delusion."8 Yet, what, according to atheism, is not illusory but reality? The answer to this question, the answer to the problem of evil and suffering in the world, is one of the best reasons for rejecting the atheist worldview. Simply rejecting the existence of God does not make evil/suffering go away. The atheist answer would be that it was an act that was predetermined by the neural makeup of the aggressor. That it is guaranteed, an absolute guarantee, that there is no purpose of any kind to it, except the enjoyment of the twisted pervert. Moreover, if the monstrous child butcher is not caught and incarcerated, by a temporal justice system, that it is guaranteed, absolutely guaranteed, that that he will never face justice. Also, note that atheists will first complain that God doesn't do anything about evil but then when they find out what God does about it they complain about that as well. Furthermore, consider the words of one of atheism's champions, Prof. Richard Dawkins:


"nature is not cruel, only pitilessly indifferent. This is one of the hardest lessons for humans to learn. We cannot admit that things might be neither good nor evil, neither cruel nor kind, but simply callous-indifferent to all suffering, lacking all purpose."9
First atheism (generally) argues that morality is relative, that absolute materialism is indifferent to all suffering and then they will complain about suffering caused by religion and that God does not do anything about it.


This essay is copyrighted by Mariano Grinbank of the website "True Free Thinker" at www.truefreethinker.com.
It may be republished in part or in its entirety on websites, blogs, or any print media for whatever purpose (in agreement or in order to criticize it) only as long as the following conditions are met:
Give credit to Mariano Grinbank of the website "True Free Thinker" and provide the url: www.truefreethinker.com/articles/sam-harris-mythunderstandings-7-part-series.
Inform me as to where it is being reproduced via the comments section or use the Trackback url: http://www.truefreethinker/trackback/178
Social networks:
Facebook
Twitter
National Worldview and Science Examiner
Flickr
YouTube
Check out my YouTube video play lists:
New World Order, Illuminati, Occult, Freemasonry, etc.
Judaism, Messianic Jews, Jewish Christians
Roman Catholicism, in general
Basic historical background of Roman Catholicism
Roman Catholic Mary: Mariology and Mariolatry
Atheism, Atheists, Secularists, by any other name
Where do atheists get their morals?
Cosmology, Universe, Multiverse, Astronomy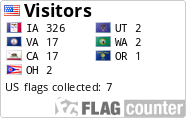 TFT Content:
CHRISTIANITY
Christianity
Apologetics
Bible
God - Theology
Jesus
Miracles
Inspirational
Unbelievers Compliment Christianity
ATHEISM
Atheism
New Atheists
Project-Answering Atheism
-------------
Richard Dawkins
Sam Harris
Christopher Hitchens
Dan Barker
Daniel Dennett
Bart Ehrman
Bill Maher
PZ Myers
Quentin Smith
Michael Shermer
John Loftus
Carl Sagan
-------------
Atheism's Public Relations Problems
Atheist Bus Ads and Billboards
Atheist Child Rearing
-------------
American Atheists
American Humanist Association
ExChristian.Net
PositiveAtheism.org
Evilbible.com
Science Club of Long Island
Skeptic's Annotated Bible
Capella's Guide to Atheism
-------------
The BOBA Digest
The Wedgie Document
RELIGIONS
Judaism (Rabbinic, Messianic, etc.)
Baha'i
Islam
Jehovah's Witnesses
Mormonism
Catholicism
Unitarian Universalism
Misc. Religions
MISC.
Conspiracy theories, Illuminati, UFO, Aliens, New World Order (NWO), etc.
Occult, Witchcraft, Magick, satanism, etc.
Adolf Hitler / Nazism / Communism
-------------
Morality / Ethics
Rape
Meaning and Purpose
Homosexuality
-------------
Science
Intelligent Design
Cosmology
Evolution
-------------
Da Vinci Code / Angels and Demons / Templars, etc.
Gospel of Judas
The Lost Tomb of Jesus
Pop Culture and Politics
-------------
William Lane Craig
Francis Collins
RESOURCES
Fitness
Audio
Books
TFT essay "Books"
Debate
Links
Video
Find it Fast - Fast Facts
Visuals - Illustrations and Photos
~~~~~~~~~~~~~~~~
Look for us at the Internet Directory