Sample clip of my debate with an
atheist on the issue of morality.
Find the whole debate at this link
Roman Catholic Maryology: Mary in Roman Catholicism, part 12 - Assumed Into Heaven?
At a glance:
On the surface the teaching of Mary's body and soul assumption into heaven is what all believers look forward to. However, this teaching is not in the Bible and it does play a part in the hyper-exaltation of Mary.
It is important here to distinguish between ascension and assumption. Ascension, as that of Jesus, denotes that He went to heaven under His own power. Assumption, as that of Mary, denotes that she was taken up not having the power to ascend by her own doing.
Catholic apologist Karl Keating states, "Catholic commentators, not to mention the Popes, have agreed that Mary died…The Church has never formally defined whether she died or not."1
This is interesting in that a dogma which might be slightly implied or nonexistent in Scripture is defined as being divine truth by the Catholic Church and yet they still leave the issue unclear and leave plenty of room for speculation and or conflict (Also see the essay Eternally a Virgin?).
The Holy Bible with the Confraternity Text-Papal Edition—A Practical Dictionary of Biblical and General Catholic Information
Assumption of the Blessed Virgin. 1. The privilege of Mary by which, at the end of her earthly life, she was assumed into heaven, where she now lives on, glorified in both body and soul. This doctrine was solemnly defined by Pope Pius XII on November 1, 1950. In defining the assumption, Pope Pius XII avoided settling a theological dispute connected with the doctrine. Did Mary die?
The assumption took place at the end of her earthly life; but her earthly life could have been ended by death or by having been assumed into heaven without dying. The more common opinion is that Mary did die. The assumption, therefore, would be an anticipated resurrection. But since the definition of the dogma of the Immaculate Conception in 1854 and especially since the definition of the assumption, a growing number of theologians have taught that she did not die but was translated body and soul into heaven without ever having died. Catholics are free to hold either opinion.
Note that the assumption of Mary was not an official teaching of the Roman Catholic Church until one thousand nine hundred fifty years after Mary lived.
New American Bible Fireside Family Edition—Encyclopedic Dictionary and Biblical Reference Guide, "her assumption has been a common Catholic belief for at least 1500 years, it was not declared as an article of the faith until 1950…The Feast of the Assumption is celebrated as a Holy Day of Obligation."
If Roman Catholic tradition comes from the Apostles why was this not a common Catholic belief for millennia? Moreover, why was it not official until 1950 AD? These questions are very important because the feast of the Assumption is a Holy Day of Obligation, which the Catholic NAB Encyclopedic Dictionary defines as, "Days on which Catholics are obligated under pain of mortal sin to attend Mass and to abstain from all unnecessary servile work." Every Sunday in the year as well as certain feast days are designated as such.
The NAB Encyclopedic Dictionary defines mortal sin as, "A most serious offense against God, and it is called mortal because it destroys one's relationship of friendship with God. Through mortal sin one condemns self to separation from God which is called damnation."
According to Roman Catholicism if a person dies with unrepented mortal sin they will go to hell for all eternity, not to purgatory, which is where, according to dogma, one may suffer for unrepented venial sin or make satisfaction for forgiven mortal sin. Why is it that for 1,950 years it was not a damnable offense but since 1950 it has been? Is it because God said so or because men did?
Under the New Covenant the Word of God knows no such thing as days of obligatory holidays punishable by damnation if they are not kept. In fact, the exact opposite is true, Paul writes:
Therefore do not let anyone judge you by what you eat or drink, or with regard to a religious festival, a New Moon celebration or a Sabbath day. These are a shadow of the things that were to come; the reality, however, is found in Christ (Colossians 2:16-17).

Paul also explains:
Formerly, when you did not know God, you were slaves to those who by nature are not gods. But now that you know God—or rather are known by God—how is it that you are turning back to those weak and miserable principles? Do you wish to be enslaved by them all over again? You are observing special days and months and seasons and years! I fear for you, that somehow I have wasted my efforts on you (Galatians 4:8-11).

One person esteems one day above another; another esteems every day alike. Let each be fully convinced in his own mind. He who observes the day, observes it to the Lord; and he who does not observe the day, to the Lord he does not observe it (Romans 14:5-6).
Hermano Juan Sandoval taught that three days after Mary died Jesus came down from heaven with her soul and assumed Mary, body and soul into heaven. He taught that her assumption into heaven was more glorious than the ascension of Jesus Christ Himself.2
What need there is for making such a statement is beyond me, except that while teaching a four day class on Roman Catholicism, Hermano Sandoval proved himself to be, as it is said, mas Mariano que Cristiano—more Marian than Christian. Hermano Sandoval said that his bishop has approved all he taught. We shall see that approval by a bishop does not necessarily mean approval by the Word of God.
Notice a particular statement in Revelation that Roman Catholicism attributes to Mary:
And there appeared a great sign in the heavens, a woman clothed with the sun, and the moon was under her feet, and a crown of twelve stars on her head, and having a babe in womb, she cries, being in travail, having been distressed to bear….
And she bore a son, a male, who is going to rule all nations with a rod of iron. And her child was caught up to God and to His throne. And the woman fled into the wilderness, where she had a place prepared by God, so that they might nourish her there a thousand, two hundred and sixty days (Revelation 12:1-2, 5-6).
The child was caught up to God but the woman was not: no assumption of Mary.
The Bible or the Apocrypha?:
The first time I heard about the Feast of the Assumption of Mary, I asked a devout Catholic if it is called the Assumption because it is only assumed that it occurred (not thinking that it meant to take up, or take on, as in assuming authority). I was told that the story is found in the New Testament, at that time I had read the New Testament once and I said that I did not remember anything of the sort, "Yes, it's there," I was told.
Being such a young Christian at the time I did not think to ask "Where?—Show me!" I was also told that Mary is the only person to have been blessed in this manner. However, if she was assumed into heaven she is the third, first was Enoch, second is Elijah. We should not hold the ignorance of an individual against a whole church (even though this person was a lifelong Catholic, had been the Director of Catholic Religious Education for 8 years and had worked at the parish some 28 years), the point is that the story is not found in the Bible.
In reality Mary's assumption and other such stories come from apocryphal books such as the fourth century Passing of Mary and the sixth century Nativity of Mary.3
Regarding the Assumption Roman Catholic theologian Ludwig Ott wrote:
Direct and express scriptural proofs are not to be had…The idea of the bodily assumption of Mary is first expressed in certain transitus-narratives of the fifth and sixth centuries. Even though these are apocryphal, they bear witness to the faith of the generation in which they were written despite their legendary clothing.4
Karl Keating stated:
…where is the proof [of the Assumption] from Scripture? Strictly, there is none. It was the Catholic Church that was commissioned by Christ to teach all nations and to teach them infallibly. The mere fact that the Church teaches the doctrine of the Assumption as something definitely true is a guarantee that it is true.5
The Bible teaches, "Test all things and hold fast to that which is good" (1st Thessalonians 5:21). As opposed to this, Hermano Juan Sandoval taught that we are not to question the Holy Mother Church because although individuals can be fooled, the Roman Catholic Church cannot be fooled. Are we back, or still in, the Dark Ages? The Bible is clear that we are to test all things. Paul considered the Bereans more noble because they listened to him teach and then everyday they checked out the Scripture to see if what Paul was teaching was true. How different this is from the Dark Age tactics of forbidding the questioning of the hierarchical power structure of a church (see Acts 17).
Karl Keating goes on to state:
True, no express scriptural proofs for the doctrine [of the Assumption] are available. The possibility of a bodily assumption before the Second Coming is not excluded by 1 Corinthians 15:23, and it is even suggested by Matthew 27:52-53: 'and the graves were opened, and many bodies arose out of them, bodies of holy men gone to their rest: who, after his rising again, left their graves and went into the holy city, where they were seen by many.'6
While this text certainly proves the resurrection of the dead, there is not a single word or hint of an assumption into heaven. They rose from the grave and went into Jerusalem, the holy city, where they were seen, nothing more is said in the Bible about these people and so from here we would have to force our preconceived notions into the text.
Where Does Our Hope Lay?:
A common statement made by Catholic apologists is that Mary was assumed into heaven to give us the hope of some day reaching heaven ourselves.
Alan Schreck; Associate Professor of theology, "Belief in the Assumption is a source of hope for Christians because it foreshadows what will one day happen to each faithful Christian."7
Anthony Wilhelm, "As she was taken to heaven and glorified, we have the assurance that one day we also will be. She was taken in a special way because it was not fitting that the body from which the Son of God had taken his human body should undergo corruption."8
If so why did Jesus ascend after His resurrection? He did not do so in order to prove that heaven is up, that it has a physical or spatial location. The ascension of Jesus has been called a lived parable, He did it to show us that He who has the power to ascend has the power to descend and assume all believers into heaven. This should not be taken away from Jesus by pointing to Mary as our example and hope.
[Jesus said] Do not let your hearts be troubled. Trust in God; trust also in me. In my Father's house are many rooms; if it were not so, I would have told you. I am going there to prepare a place for you. And if I go and prepare a place for you, I will come back and take you to be with me that you also may be where I am. You know the way to the place where I am going" (John 14:1-4).

[Jesus] was taken up before their very eyes, and a cloud hid him from their sight. They were looking intently up into the sky as he was going, when suddenly two men dressed in white stood beside them. 'Men of Galilee,' they said, 'why do you stand here looking into the sky? This same Jesus, who has been taken from you into heaven, will come back in the same way you have seen him go into heaven' (Acts 1:8-10).
Birth of a Dogma:
Fr. John A. Hardon, S.J. explains the thought process behind the Assumption dogma, "Some argued from her virginity, that as her body was preserved in spotless chastity, it should not be subject to natural dissolution after death. But the most cogent reason, later on adopted by Pius XII, was the participation by Christ's mother in his redemption of the world."9
Karl Keating writes, "[Pope] Pius XII said the Assumption is really a consequence of the Immaculate Conception."10
Fr. Oscar Lukefahr explains that the dogma of the assumption of Mary in heaven "was defined in 1950 by Pope Pius XII, not on his own initiative but in answer to millions of petitions from all over the world…This doctrine is a sign of hope because it point the way to heaven for us, who are, like Mary, members of the Church."11
Alan Schreck explains that the doctrine of the Assumption was "defined as a Catholic belief by an 'infallible' statement of Pope Pius XII in 1950 in response to the faith of millions of Catholics who desired that the Pope speak out officially about the truth of this belief. In the hundred years before Pope Pius' declaration, the popes had received petitions from 113 cardinals, 250 bishops, 32,000 priests and religious brothers, 50,000 religious women, and 8 million lay people, all requesting that the Assumption be recognized officially as a Catholic teaching. Apparently, the pope discerned that the Holy Spirit was speaking through the people of God on this matter."12
Anthony Wilhelm states, "a tomb of Mary was venerated, but there were no relics of her body, unlike the apostles and other early Christian heroes; when Christian writers and the liturgy became concerned with Mary's assumption in the 6th and 7th centuries, it was accepted throughout the Church."13
Fr. John A. Hardon, S.J. points out, "The Eastern Emperor Mauritius (582-602) introduced the feast of the Koimesis (Falling Asleep) of the Virgin and ordered its celebration annually…In the West, the earliest extant testimony is the statement of Gregory of Tours (d. 596), that 'The Lord commanded the holy body [of Mary after her death] to be borne on a cloud to Paradise, where, reunited to its soul…
However, the most extensive witness comes from St. Andrew of Crete (d. 720), St. Germanus, patriarch of Byzantium (733), and especially St. John Damascene (d. after 754)…the faith of the people in the doctrine must have been very strong and widespread by the middle of the eighth century."14
Here we see that a half of a millennia pass before this dogma came to be taught, even unofficially.
Also, we find that the real reason for the proclamation of the dogma of the Assumption is not divine revelation but due to the accumulation of human opinion. The Fatima Crusader stated, "According to Pope Pius XII it was through the petitions of the faithful that the Assumption of the Blessed Virgin Mary was solemnly and infallibly defined as a dogma of the Catholic Faith."15
Jesus was sinless throughout His whole life and He would have never died and so it is true that He chose to die.16 According to Catholic dogma we do not know if Mary died or not (why do we not know even when the Holy Spirit inspired Pope infallibly spoke out on the subject?), assuming that Mary did die we are told that it was so that she could be in union with Jesus. This does not really answer why she died, after all are we to believe that neither Enoch nor Elijah are with Jesus because they did not die?17
Next we are told that Jesus did not have to die, he could have just willed redemption. We could what if the Bible to death but that is not reality; reality is what actually occurred. Paul speaks very clearly on this subject, "And for this cause he is the mediator of the new covenant, that by means of death, for the redemption of the transgressions that were under the first testament, they which are called might receive the promise of eternal inheritance. For where a testament is, there must also of necessity be the death of the testator. For a testament is of force after men are dead: otherwise it is of no strength at all while the testator liveth" (Hebrews 9:15-17).
Since when is divinely inspired truth voted on by the popular consensus and peer pressure?
In the Bible the last we know of Mary is that, along with some other Apostles, she received the gift of the Holy Spirit at Pentecost, after that we know nothing of her life or death. However, there is a sure way to get accurate information regarding this, we can ask her once we get to heaven.
If the Assumption of Mary gives hope to the believers, then what hope did believers have before she died in 48 AD [if she died]? They had the authentic hope from the source of true hope, the Ascension of Jesus Christ, which occurred a decade and a half before Mary's assumed Assumption.
Regarding the Assumption, Roman Catholic Theologian Karl Rahner states, "at best it can only be considered an evidence of theological speculation about Mary, which has been given the form of an ostensibly historical account….Otherwise, there is nothing of any historical value in such apocryphal works."18
Yet, A Catholic Dictionary; The Catholic Encyclopaedic Dictionary states, "This belief is not an article of faith; nevertheless Pope Benedict XIV declared it to be probable opinion, the denial of which would be impious and blasphemous."19
To the question "How were Enoch and Elijah's being taken directly into Heaven different from Our Lady's Assumption into Heaven?" Fr. John A. Hardon, S.J. answers:
Among others, Enoch and Elijah are identified in the Old Testament as having been taken from this world by God without apparently going through the act of dying. We know much more about Elijah than about Enoch. Presumably Elijah went to heaven without dying. Moreover it was believed that Elijah went to heaven without having first died. Does this mean that Elijah went to heaven directly?
Actually the Church has never held as official teaching that Elijah was taken directly to heaven without going through the process of dying. Much less is known about Enoch, the son of Cain. Enoch is said to have walked with God because: 'God took him.' No doubt Ecclesiasticus suggests that Enoch was directly taken to heaven. In any case, it is not certain that either Elijah or Enoch was directly taken from this world and assumed into heaven. We may hold that both Elijah and Enoch were mysteriously taken from this world without going through the ordinary human experience of dying. But the Catholic Church has never taught this as a certain article of faith."20
Note first of all that he never answers the question, never even mentions Mary's assumption, much less as opposed to Enoch's or Elijah's. Also note the difficulty he has in trying to construct an answer and the repetitiveness he employs, practically stating everything two or three times, maybe to lengthen the answer, but there is no end result.
What is really disheartening is that while the Bible clearly teaches that Enoch was taken from this world without dying, but since the Vatican has not officially-infallibly declared it Fr. Hardon seems unable to admit what the Bible clearly teaches, "Enoch was taken away so that he did not see death, 'and was not found, because God had taken him'" (Hebrews 11:5 quoting Genesis 5:24).
This essay is copyrighted by Mariano Grinbank of the website "True Free Thinker" at www.truefreethinker.com.
It may be republished in part or in its entirety on websites, blogs, or any print media for whatever purpose (in agreement or in order to criticize it) only as long as the following conditions are met:
Give credit to Mariano Grinbank of the website "True Free Thinker" and provide the url: www.truefreethinker.com/articles/roman-catholic-maryology-mary-roman-catholicism-part-12-assumed-heaven.
Inform me as to where it is being reproduced via the comments section or use the Trackback url: http://www.truefreethinker/trackback/1209
Social networks:
Facebook
Twitter
National Worldview and Science Examiner
Flickr
YouTube
Check out my YouTube video play lists:
New World Order, Illuminati, Occult, Freemasonry, etc.
Judaism, Messianic Jews, Jewish Christians
Roman Catholicism, in general
Basic historical background of Roman Catholicism
Roman Catholic Mary: Mariology and Mariolatry
Atheism, Atheists, Secularists, by any other name
Where do atheists get their morals?
Cosmology, Universe, Multiverse, Astronomy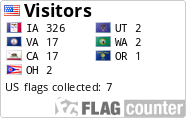 TFT Content:
CHRISTIANITY
Christianity
Apologetics
Bible
God - Theology
Jesus
Miracles
Inspirational
Unbelievers Compliment Christianity
ATHEISM
Atheism
New Atheists
Project-Answering Atheism
-------------
Richard Dawkins
Sam Harris
Christopher Hitchens
Dan Barker
Daniel Dennett
Bart Ehrman
Bill Maher
PZ Myers
Quentin Smith
Michael Shermer
John Loftus
Carl Sagan
-------------
Atheism's Public Relations Problems
Atheist Bus Ads and Billboards
Atheist Child Rearing
-------------
American Atheists
American Humanist Association
ExChristian.Net
PositiveAtheism.org
Evilbible.com
Science Club of Long Island
Skeptic's Annotated Bible
Capella's Guide to Atheism
-------------
The BOBA Digest
The Wedgie Document
RELIGIONS
Judaism (Rabbinic, Messianic, etc.)
Baha'i
Islam
Jehovah's Witnesses
Mormonism
Catholicism
Unitarian Universalism
Misc. Religions
MISC.
Conspiracy theories, Illuminati, UFO, Aliens, New World Order (NWO), etc.
Occult, Witchcraft, Magick, satanism, etc.
Adolf Hitler / Nazism / Communism
-------------
Morality / Ethics
Rape
Meaning and Purpose
Homosexuality
-------------
Science
Intelligent Design
Cosmology
Evolution
-------------
Da Vinci Code / Angels and Demons / Templars, etc.
Gospel of Judas
The Lost Tomb of Jesus
Pop Culture and Politics
-------------
William Lane Craig
Francis Collins
RESOURCES
Fitness
Audio
Books
TFT essay "Books"
Debate
Links
Video
Find it Fast - Fast Facts
Visuals - Illustrations and Photos
~~~~~~~~~~~~~~~~
Look for us at the Internet Directory