Sample clip of my debate with an
atheist on the issue of morality.
Find the whole debate at this link
Rodney Stark from "The Victory of Reason" on freedom and capitalism
The following is from Rodney Stark's book "The Victory of Reason – How Christianity Led to Freedom, Capitalism and Western Success."
The following is an elucidation of how freedom was a requisite for establishing capitalism, from pp. 26-27
Unlike Asian languages, Greek and Latin have words for freedom, and many Greeks and Romans regarded themselves as free. But their freedom stood in contrast to a mass of slaves, for in classical times freedom was a privilege, not a right.

Plato did oppose enslavement of his fellow "Hellenes" (Greeks) but assigned "barbarian" (foreign) slaves a vital role in his ideal republic–they would perform all of the productive labor. In fact, the rules Plato laid out concerning the proper treatment of slaves were unusually brutal, for he believed not that becoming a slave was simply a matter of bad luck but that nature creates a "slavish people" lacking the mental capacity for virtue or culture, and fit only to serve.

Plato did suggest that although slaves should be sternly disciplined, in order to prevent needless unrest, they generally should not be subject to excessive cruelty. As enumerated in his will, Plato's estate included five slaves.

As for Aristotle, he rejected the position advanced by the Sophists that all authority rests on force, and therefore is self-justifying, because he sought to condemn political tyranny. But then, how to justify slavery? Without slaves to do the labor, Aristotle argued, enlightened men would lack the time and energy to pursue virtue and wisdom. He also drew upon Plato's biological claims- slavery is justified because slaves are more akin to dumb brutes than to free men: "From the hour of their birth, some are marked out for subjection, others for rule." Upon his death, Aristotle's personal property included fourteen slaves.

Slavery began to decline in the latter days of the Roman empire as a direct result of military weakness. No longer were victorious commanders dispatching throngs of prisoners to the slave markets. Since fertility was very low among Roman slaves, due both to privation and to a lack of women, their numbers rapidly fell, and the shortage of slaves soon caused the conversion of agriculture and industry to reliance on free laborers.

After the fall of Rome, with the successful military expeditions of the new Germanic kingdoms, slavery regained a major role in production. Though no one really knows how many slaves there were in Europe during, say, the sixth century, they seem to have been plentiful, and their treatment was, if anything, harsher than in classical times. In the legal codes of the various Germanic groups that ruled in place of Roman governors, slaves were equated not with other humans but specifically with animal livestock. Nevertheless, several centuries later slavery was on the way out.

Some historians deny that there ever was an end to medieval slavery- that nothing happened other than a linguistic shift in which the word "slave" was replaced by the word "serf."
Here it is not history bur historians who are playing word games. Serfs were not chattels; they had rights and a substantial degree of discretion. They married whom they wished, and their families were not subject to sale or dispersal. They paid rent and thus controlled their own time and the pace of their work.
This essay is copyrighted by Mariano Grinbank of the website "True Free Thinker" at www.truefreethinker.com.
It may be republished in part or in its entirety on websites, blogs, or any print media for whatever purpose (in agreement or in order to criticize it) only as long as the following conditions are met:
Give credit to Mariano Grinbank of the website "True Free Thinker" and provide the url: www.truefreethinker.com/articles/rodney-stark-%E2%80%9C-victory-reason%E2%80%9D-freedom-and-capitalism.
Inform me as to where it is being reproduced via the comments section or use the Trackback url: http://www.truefreethinker/trackback/1681
Social networks:
Facebook
Twitter
National Worldview and Science Examiner
Flickr
YouTube
Check out my YouTube video play lists:
New World Order, Illuminati, Occult, Freemasonry, etc.
Judaism, Messianic Jews, Jewish Christians
Roman Catholicism, in general
Basic historical background of Roman Catholicism
Roman Catholic Mary: Mariology and Mariolatry
Atheism, Atheists, Secularists, by any other name
Where do atheists get their morals?
Cosmology, Universe, Multiverse, Astronomy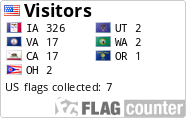 TFT Content:
CHRISTIANITY
Christianity
Apologetics
Bible
God - Theology
Jesus
Miracles
Inspirational
Unbelievers Compliment Christianity
ATHEISM
Atheism
New Atheists
Project-Answering Atheism
-------------
Richard Dawkins
Sam Harris
Christopher Hitchens
Dan Barker
Daniel Dennett
Bart Ehrman
Bill Maher
PZ Myers
Quentin Smith
Michael Shermer
John Loftus
Carl Sagan
-------------
Atheism's Public Relations Problems
Atheist Bus Ads and Billboards
Atheist Child Rearing
-------------
American Atheists
American Humanist Association
ExChristian.Net
PositiveAtheism.org
Evilbible.com
Science Club of Long Island
Skeptic's Annotated Bible
Capella's Guide to Atheism
-------------
The BOBA Digest
The Wedgie Document
RELIGIONS
Judaism (Rabbinic, Messianic, etc.)
Baha'i
Islam
Jehovah's Witnesses
Mormonism
Catholicism
Unitarian Universalism
Misc. Religions
MISC.
Conspiracy theories, Illuminati, UFO, Aliens, New World Order (NWO), etc.
Occult, Witchcraft, Magick, satanism, etc.
Adolf Hitler / Nazism / Communism
-------------
Morality / Ethics
Rape
Meaning and Purpose
Homosexuality
-------------
Science
Intelligent Design
Cosmology
Evolution
-------------
Da Vinci Code / Angels and Demons / Templars, etc.
Gospel of Judas
The Lost Tomb of Jesus
Pop Culture and Politics
-------------
William Lane Craig
Francis Collins
RESOURCES
Fitness
Audio
Books
TFT essay "Books"
Debate
Links
Video
Find it Fast - Fast Facts
Visuals - Illustrations and Photos
~~~~~~~~~~~~~~~~
Look for us at the Internet Directory