Sample clip of my debate with an
atheist on the issue of morality.
Find the whole debate at this link
Richard Dawkins Rules Out Abiogenesis, part 1 of 2
Richard Dawkins stated that his new book The Greatest Show on Earth "is not intended as an antireligious book." Well, considering that for him Darwinian evolution has always been about warding off God his intentionality came to naught as he simply could not help himself.
Considering that the book in expressed in atheistic evangelistic terms which run from "Evolutionary Theodicy" to the call to conversion to a "Grandeur View of Life" Dawkins has produced another anti-religious pro atheistic polemic.
I wrote two preemptive essays:
Richard Dawkins - The Greatest Show on Earth: The Evidence for Evolution
Richard Dawkins' New Book – The Evolution Delusion
You may be aware that this book promised to demonstrate, as Dawkins stated it in an article:
Evolution is a fact…evolution is a fact…the fact of evolution…Evolution is a fact. Beyond reasonable doubt, beyond serious doubt, beyond sane, informed, intelligent doubt, beyond doubt evolution is a fact…It is the plain truth…It didn't have to be true, but it is…Evolution is a fact…Evolution is a fact…some theories are beyond sensible doubt, and we call them facts…Evolution is an inescapable fact…the fact of evolution.[1]
Throughout the book he defines "evolution" variously: from common decent, to small changes within species to large changes from one species to the other and of course, "Evolution is within us, around us, between us, and its workings are embedded in the rocks of aeons past."

The self-serving convenience of employing a generic definition of "evolution" is that it turns evolution into a catch-all term: everything is evolution and evolution is everything. Richard Dawkins has stated that if you doubt, even doubt, that human being are related to "bananas and turnips" you are to be likened to a Holocaust denier. Since everything is "evolution" then denying the common descent of humans and turnips is tantamount to denying that there are different dog breeds.
Philip S. Skell, "the father of carbene chemistry," member of the National Academy of Sciences and Emeritus Evan Pugh Professor at Pennsylvania State University elucidated the point with regards to natural selection:
Natural selection makes humans self-centered and aggressive — except when it makes them altruistic and peaceable.
Or natural selection produces virile men who eagerly spread their seed — except when it prefers men who are faithful protectors and providers.
When an explanation is so supple that it can explain any behavior, it is difficult to test it experimentally, much less use it as a catalyst for scientific discovery.[2]
Since Richard Dawkins refuses to engage Creationists and Intelligent Design theorists he is left to besmirch caricatured straw-men by repeating that such people argue thusly, "I'll believe in evolution when a monkey gives birth to a human baby!" It would be so nice if he would take a tiny bit of trouble to learn the merest rudiments of what it is he is opposing.
On p. 155 he writes:
Evolution not only is a gradual process as a matter of fact; it has to be gradual if it is to do any explanatory work. Huge leaps in a single generation – which is what a monkey giving birth to a human would be – are almost as unlikely as divine creation, and are ruled out for the same reason: too statistically improbable. It would be so nice if those who oppose evolution would take a tiny bit of trouble to learn the merest rudiments of what it is they are opposing.
Thus, since abiogenesis is too statistically improbable; it is to be ruled out. I know that this will be difficult for him since he actually thinks that "luck" can be employed into scientific theories about how life came into being,
It is as though, in our theory of how we came to exist, we are allowed to postulate a certain ration of luck.[3]

Explain[ing] how the complex, improbable appearance of design in the universe arises...makes heavier demands on luck.[4]
Is it any wonder that in The Greatest Show on Earth (p. 421) he concludes,
We don't actually need a plausible theory of the origin of life.
What a sigh of relief: postulate luck and do not bother concocting those troublesome scientific theories ("luck" yes, "miracle" no - "luck" good, "miracle" bad).
Add also the following to the list of things we do not need,
We don't need fossils – the case for evolution is watertight without them; so it is paradoxical to use gaps in the fossil record as though they were evidence against evolution….
In fact, for a large number of fossils, a good case can be made that every one of them is an intermediate between something and something else (pp. 164, 151).
To review; gaps, missing links, lack of evidence, etc. are irrelevant even though the theory calls for them. In other words, when fossils are seen as deleterious to Darwinism—ignore them—but when fossils are seen as beneficial to Darwinism—proclaim their importance from the newspaper to the science journal.
In this book Richard Dawkins again emphasizes that while design is readily discernable and we recognize it as such, we should ignore it because such a concept would be troublesome to his particular concepts of atheism spiked with Dawkinsian-Darwinism. It is here that we, again, discern that he is attempting to maintain his self-professed status as an "intellectually fulfilled atheist" by telling Victorian Era tall tales.
For example, when discussing common ancestry and diversity of species via continental drift, Dawkins states,
What actually happened at this epic parting of the ways, nobody knows. It happened a very long time ago, and we have no idea where. But modern evolutionary theory would confidently reconstruct something like the following history (p. 255)
For all I know his story is quite right, but it is just that; the theory calls for the occurrence and so a story is concocted in order to fill the gap. Consider reconstructions of primate fossils and you will discern that the artist is the evolutionists best friend; if evidence does not exist of does not point in the direction that you prefer, just hire an artist to invent it for you. That fact that when he perceives that "creationists" are doing likewise they receive a conceptual clop is another issue,
creationists' penchant for ignoring evidence when it doesn't support the position they know, from Scripture, has got to be true (p. 283)
As for design; in this case, he repeats his statement from the The Blind Watchmaker (p. 1),
"Biology is the study of complicated things that give the appearance of having been designed for a purpose."

This time he states,
"Notice, by the way, how hard it is to resist the language of intention, purpose and personification" (p. 351).

This seconds the statement by Francis Crick, What Mad Pursuit (p. 138),
"Biologists must constantly keep in mind that what they see was not designed, but rather evolved."
He also reasserts that if there is life anywhere in the universe "All life will turn out to have evolved by a process related to Darwinian natural selection of genes" (p. 235) and if fact, as in the God Delusion, he believes that the universe itself came about and continues via a Darwinian process—a little luck here, a little luck there (read "little" as statistically improbable and thus, ruled out).
Richard Dawkins also moves from recognizing and then denying design to shrugging off the information storing, retrieval and correction system DNA as nothing but accumulations of information; remember that the driving engine behind Dawkinsianism is that time, matter and chance can do anything:
They key point is that there is no choreographer and no leader. Order, organization, structure – these all emerge as by-products of rules which are obeyed locally and many times over, not globally (p. 220)

it seems impossible to believe that the genes that program their development don't function as a blueprint, a design, a master plan. But no…it is all done by individual cells obeying local rules (p. 220)

No matter how elaborate and different the high-level programs that underlie the various life forms, all are, at bottom, written in the same machine language (p. 410)

In the case of DNA, we understand pretty well how the information content builds up over geological time (p. 405)
I suppose that I do not see how local rules are relevant to the fact that, for example, human DNA is human DNA and you can place it wherever you like and it is still human DNA; human DNA will not produce a chinchilla.
Here Dawkins stretches his story telling capabilities to their breaking point as in order to solidify his point about cells and DNA functioning to produce a specific bio-organism and his point about local versus global rules he actually offers an example of birds in flight which are individuals and yet, flock as they fly in a group. So, his point about cells and DNA is buttressed by considering birds in flight—or something (I detect tragically outdated Victorian Era concepts of cells as blobs of gelatin).
[1] Richard Dawkins, "Creationists, Now They're Coming For Your Children," Times Online, August 24, 2009
[2] Philip S. Skell, "Why Do We Invoke Darwin? - Evolutionary theory contributes little to experimental biology," The Scientist, August 29, 2005
[3] Richard Dawkins, The Blind Watchmaker—Why the Evidence of Evolution Reveals a Universe Without Design (New York: W.W. Norton & Co., 1986), p. 145
[4] Richard Dawkins, The God Delusion (Boston & New York: Houghton Mifflin Co., 2006), p. 121
This essay is copyrighted by Mariano Grinbank of the website "True Free Thinker" at www.truefreethinker.com.
It may be republished in part or in its entirety on websites, blogs, or any print media for whatever purpose (in agreement or in order to criticize it) only as long as the following conditions are met:
Give credit to Mariano Grinbank of the website "True Free Thinker" and provide the url: www.truefreethinker.com/articles/richard-dawkins-rules-out-abiogenesis-part-1-2.
Inform me as to where it is being reproduced via the comments section or use the Trackback url: http://www.truefreethinker/trackback/1826
Social networks:
Facebook
Twitter
National Worldview and Science Examiner
Flickr
YouTube
Check out my YouTube video play lists:
New World Order, Illuminati, Occult, Freemasonry, etc.
Judaism, Messianic Jews, Jewish Christians
Roman Catholicism, in general
Basic historical background of Roman Catholicism
Roman Catholic Mary: Mariology and Mariolatry
Atheism, Atheists, Secularists, by any other name
Where do atheists get their morals?
Cosmology, Universe, Multiverse, Astronomy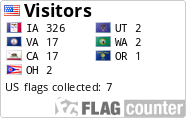 TFT Content:
CHRISTIANITY
Christianity
Apologetics
Bible
God - Theology
Jesus
Miracles
Inspirational
Unbelievers Compliment Christianity
ATHEISM
Atheism
New Atheists
Project-Answering Atheism
-------------
Richard Dawkins
Sam Harris
Christopher Hitchens
Dan Barker
Daniel Dennett
Bart Ehrman
Bill Maher
PZ Myers
Quentin Smith
Michael Shermer
John Loftus
Carl Sagan
-------------
Atheism's Public Relations Problems
Atheist Bus Ads and Billboards
Atheist Child Rearing
-------------
American Atheists
American Humanist Association
ExChristian.Net
PositiveAtheism.org
Evilbible.com
Science Club of Long Island
Skeptic's Annotated Bible
Capella's Guide to Atheism
-------------
The BOBA Digest
The Wedgie Document
RELIGIONS
Judaism (Rabbinic, Messianic, etc.)
Baha'i
Islam
Jehovah's Witnesses
Mormonism
Catholicism
Unitarian Universalism
Misc. Religions
MISC.
Conspiracy theories, Illuminati, UFO, Aliens, New World Order (NWO), etc.
Occult, Witchcraft, Magick, satanism, etc.
Adolf Hitler / Nazism / Communism
-------------
Morality / Ethics
Rape
Meaning and Purpose
Homosexuality
-------------
Science
Intelligent Design
Cosmology
Evolution
-------------
Da Vinci Code / Angels and Demons / Templars, etc.
Gospel of Judas
The Lost Tomb of Jesus
Pop Culture and Politics
-------------
William Lane Craig
Francis Collins
RESOURCES
Fitness
Audio
Books
TFT essay "Books"
Debate
Links
Video
Find it Fast - Fast Facts
Visuals - Illustrations and Photos
~~~~~~~~~~~~~~~~
Look for us at the Internet Directory