Sample clip of my debate with an
atheist on the issue of morality.
Find the whole debate at this link



~~~~~~~~~~~~~~~~~
IF YOU ENCOUNTER DEAD LINKS, ETC.
JUST LET ME KNOW VIA THE CONTACT PAGE.
Richard Dawkins the Immaculate and Mary the Cosmic Doormat?
The atheist and evolutionist Richard Dawkins just referred to Mary, the mother of Jesus, as a "'submissive cosmic doormat' and Immaculate Conception as 'a disgusting theological idea.'"1
Considering his ubiquitously evidenced lack of knowledge of theology (recall that he referred to Mormons as monotheists as one little example) one can be virtually assured that he knows not what is being referred to by Immaculate Conception.
If Richard Dawkins had a better grasp of womanhood and a greater grasp of manhood, he would still be married to his first wife and not his third.
Also, I cannot wait until his statement about, oh, let us say, the voracious sexual appetite of Muhammad or the Qur′an approved mistreatment of women—see here and here.
So what of Mary? She was made aware of God's plan and was extremely pleased to be a part of it.
Now in the sixth month the angel Gabriel was sent by God to a city of Galilee named Nazareth, to a virgin betrothed to a man whose name was Joseph, of the house of David. The virgin's name was Mary. And having come in, the angel said to her, "Rejoice, highly favored one, the Lord is with you; blessed are you among women!" But when she saw him, she was troubled at his saying, and considered what manner of greeting this was. Then the angel said to her, "Do not be afraid, Mary, for you have found favor with God. And behold, you will conceive in your womb and bring forth a Son, and shall call His name Jesus. He will be great, and will be called the Son of the Highest; and the Lord God will give Him the throne of His father David. And He will reign over the house of Jacob forever, and of His kingdom there will be no end."
Then Mary said to the angel, "How can this be, since I do not know a man?" And the angel answered and said to her, "The Holy Spirit will come upon you, and the power of the Highest will overshadow you; therefore, also, that Holy One who is to be born will be called the Son of God. Now indeed, Elizabeth your relative has also conceived a son in her old age; and this is now the sixth month for her who was called barren. For with God nothing will be impossible." Then Mary said, "Behold the maidservant of the Lord! Let it be to me according to your word"…
And Mary said: "My soul magnifies the Lord, And my spirit has rejoiced in God my Savior" (see Luke 1:26-46, 56)
Lastly, note that when it comes to such issues, Richard Dawkins simply takes leave:
In illustration of the dark side of absolutism, I mentioned the Christians in America who blow up abortion clinics, and the Taliban of Afghanistan, whose list of cruelties, especially to women, I find too painful to recount.2
He will go on and on and on and on about the evils (however he personally chooses to define that term in accord with his personal preferences) of Christianity but barely lift a finger or state one word about Islam.
See here for the stats that Dawkins did not bother providing and see here for how this plays into the discrediting of the New Atheist movement.
1. Elisabeth Mahoney, "Thoroughly Modern Mary, The Guardian, June 11, 2010
2. Richard Dawkins, The God Delusion (Boston & New York: Houghton Mifflin Co., 2006), pp. 301-302
This essay is copyrighted by Ken Ammi of the website "True Free Thinker" at www.truefreethinker.com.
It may be republished in part or in its entirety on websites, blogs, or any print media for whatever purpose (in agreement or in order to criticize it) only as long as the following conditions are met:
Give credit to Ken Ammi of the website "True Free Thinker" and provide the url: www.truefreethinker.com/articles/richard-dawkins-immaculate-and-mary-cosmic-doormat.
Inform me as to where it is being reproduced via the comments section or use the Trackback url: http://www.truefreethinker/trackback/1538
Social networks:
Facebook
Twitter
YouTube
Archive video site
Ken Ammi's Product Reviews
My CafePress shop
Google +
Click on image above to see articles about Aleister Crowley and the West Memphis Three (WM3) murders.
Through the educational system, children are being indoctrinated into secular philosophies and many churches have few young people. One of the most important Christian movements in recent times is the 4./14 movement which focuses on evangelizing kids between the ages of 4 to 14 years old. 71% of Christians decide to follow Jesus Christ by the time they are 15 years old. Help reach children with the gospel:
Christian children's tracts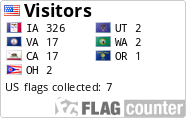 TFT Content:
CHRISTIANITY
Christianity
Unbelievers Compliment Christianity
Da Vinci Code / Angels and Demons / Templars, etc.
-------------
ATHEISM
Atheism
Atheism's Public Relations Problems
Atheist Bus Ads and Billboards
-------------
RELIGIONS
Judaism (Rabbinic, Messianic, etc.)
Scientology - Dianetics - L. Ron Hubbard
-------------
FRINGE-OLOGY
Transhumanism
Conspiracy theories, Illuminati, New World Order (NWO), etc.
Occult, Witchcraft, Magick, satanism, etc.
Postgender Androgyny, Hermaphroditism & Beyond
-------------
SCIENCE
Science
-------------
MISC.
Adolf Hitler / Nazism / Communism
-------------
RESOURCES
Fitness
Visuals - Illustrations and Photos
~~~~~~~~~~~~~~~~