Sample clip of my debate with an
atheist on the issue of morality.
Find the whole debate at this link



~~~~~~~~~~~~~~~~~
IF YOU ENCOUNTER DEAD LINKS, ETC.
JUST LET ME KNOW VIA THE CONTACT PAGE.
Richard Dawkins, the Cowardly Clown
In keeping with his constant attention getting shenanigans and his equally constant absconding from debating apt challengers via a barrage of illogical and excuses, the moniker of cowardly clown fits Richard Dawkins more than ever (see Send in the Clowns – Richard Dawkins Obliges).
Enter Jonathan Sarfati (PhD in chemistry), senior scientist at Creation Ministries International, who recently published the book "The Greatest Hoax on Earth? Refuting Dawkins on Evolution." Interestingly, Jonathan Sarfati sought to publish the book by the time that the 2010 Global Atheist Convention—billed as "The Rise of Atheism"—of March 12-14 at the Melbourne Convention and Exhibition Center in Australia.
The most intelligent, well informed and vociferous atheists in the world, including Richard Dawkins, Dan Barker, PZ Myers, et al, were challenged to debate while their worldwide choir was gathered in one place and yet, one by one they each found excuses to cower from debate even whilst proclaiming to their adherents the intellectual superiority of atheism.
Well, Jonathan Sarfati and his book were ready to go but, as if marching in lockstep, each celebrity atheist stuck their nose in the air and ran away to hide in the comfort of those who actually congratulate and defend them for their unwillingness and inability to publically debate their views with a real life opponent who is not a straw-man of their own making.
Here is Richard Dawkins safe and
comfortable with his preferred audience
Meanwhile, the Atheist Foundation of Australia, which sponsored the atheist convention, wasted money during a time of worldwide recession and natural disaster purchasing bus ads that read, "Atheism – celebrate reason."
Come again!?!?!
How do they celebrate reason whilst refusing to engage in reasoning?
It seems as if a more apt slogan would be "Atheism - Celibate Reason."
Thus, overall "The Rise of Atheism" has given way to the furthering fall of atheism: they should thank no God for the atheistic indoctrination of children of which many of them are so very fond.
As an aside: Jonathan Sarfati is a World Chess Federation (FIDE) Master and was the New Zealand national chess champion 1987-1988 AD. He is known for playing a dozen chess games at the same time while blindfolded.
Here is his new book:

Also with a new book challenging Richard Dawkins is John Blanchard whose, Dealing with Dawkins, is sure to be ignored as well:

Jonathan Sarfati recently moved from down under to the USA and he will surely be upsetting the Dawkinsian choir to no end. Here are some more of his books including "By Design" which is the first book on intelligent Design by a creationist:
This essay is copyrighted by Ken Ammi of the website "True Free Thinker" at www.truefreethinker.com.
It may be republished in part or in its entirety on websites, blogs, or any print media for whatever purpose (in agreement or in order to criticize it) only as long as the following conditions are met:
Give credit to Ken Ammi of the website "True Free Thinker" and provide the url: www.truefreethinker.com/articles/richard-dawkins-cowardly-clown.
Inform me as to where it is being reproduced via the comments section or use the Trackback url: http://www.truefreethinker/trackback/1299
Social networks:
Facebook
Twitter
YouTube
Archive video site
Ken Ammi's Product Reviews
My CafePress shop
Google +
Click on image above to see articles about Aleister Crowley and the West Memphis Three (WM3) murders.
Through the educational system, children are being indoctrinated into secular philosophies and many churches have few young people. One of the most important Christian movements in recent times is the 4./14 movement which focuses on evangelizing kids between the ages of 4 to 14 years old. 71% of Christians decide to follow Jesus Christ by the time they are 15 years old. Help reach children with the gospel:
Christian children's tracts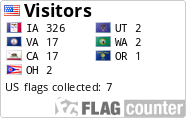 TFT Content:
CHRISTIANITY
Christianity
Unbelievers Compliment Christianity
Da Vinci Code / Angels and Demons / Templars, etc.
-------------
ATHEISM
Atheism
Atheism's Public Relations Problems
Atheist Bus Ads and Billboards
-------------
RELIGIONS
Judaism (Rabbinic, Messianic, etc.)
Scientology - Dianetics - L. Ron Hubbard
-------------
FRINGE-OLOGY
Transhumanism
Conspiracy theories, Illuminati, New World Order (NWO), etc.
Occult, Witchcraft, Magick, satanism, etc.
Postgender Androgyny, Hermaphroditism & Beyond
-------------
SCIENCE
Science
-------------
MISC.
Adolf Hitler / Nazism / Communism
-------------
RESOURCES
Fitness
Visuals - Illustrations and Photos
~~~~~~~~~~~~~~~~