Sample clip of my debate with an
atheist on the issue of morality.
Find the whole debate at this link
Richard Dawkins - Children in the Atheist's Den (8 Part Series)
This is part 1 of my review of Professor Richard Dawkins' "Royal Institution Christmas Lectures" aka "The Royal Institution Lectures for Children" Episode 1, "Waking up in the Universe" (transcript / video). When all parts have been posted I will provide a PDF format version of the entire essay.
The Child Abuser
Please note that my emotionally charged title is meant to mirror the charges of "child abuse" that Prof. Richard Dawkins et al have made against literally billions of people worldwide. In this case "child abuse" does not refer to pedophilia or to physical beatings (although Prof. Richard Dawkins does refer to certain twisted perverts as "gentle pedophile"). My charge of "child abuse" against Prof. Richard Dawkins is made utilizing his own criteria. "Children in the Atheist's Den" refers to this critique of Prof. Richard Dawkins' "Royal Institution Christmas Lectures" aka "The Royal Institution Lectures for Children" Episode 1, "Waking up in the Universe."

One of the admitted goals of the New Atheists is to dictated child rearing. They are taking it upon themselves to determine and dictate how the entire planet's parents will raise their children. But what if you do not agree with them? They have already taken the first step in retaliating against anyone who dares to act against this command of theirs: they have taken it upon themselves to refer to anyone who steps out of line as committing "child abuse" and being "evil." Prof. Daniel Dennett refers to children who are raised in religious households as, "indoctrinated," "brainwashed" and "psychologically abused."1 Prof. Richard Dawkins thinks that everyone should agree with him, "Everybody's consciousness should be raised to this level."2 He also wonders if there may be place for "society stepping in."3 He therefore calls for activism, "Please go out and work at raising people's consciousness over the words they use to describe children."4 Prof. Richard Dawkins further stated:
"you should be free to choose your own cosmology and ethics without society's impertinent presumption that you will automatically inherit those of your parents. We'd be aghast to be told of a Leninist child or a neo-conservative child or a Hayekian monetarist child. So isn't it a kind of child-abuse to speak of a Catholic child or a Protestant child?...Catholic child? Flinch. Protestant child? Squirm. Muslim child? Shudder."5

But what about a Darwinist child? The "Children in the Atheist's Den" series will conclude that Prof. Richard Dawkins does want to convert children into Darwinists. And what of an atheist child? Ultimately, he would like to see children grow up to be atheists, "I could well imagine that this linguistically coded freedom to choose might lead children to choose no religion at all."6



Furthermore, Prof. Daniel Dennett has played a particular part in this by recommending a one way street of censorship. You should not be allowed to teach your children your religion without presenting various other options. But when it comes to "science," Darwinian orthodoxy shall not be questioned nor challenged in the public classroom and no other options are to be tolerated (also see Protecting the Science Classroom).

Prof. PZ Myers was asked "But don't parents have a right to teach their children what they believe to be true without a professor undermining certain deeply held beliefs?" and responded thusly, "Why should they have that right?" (see the "At 24:11 into the interview" section of this essay).

Prof. Richard Dawkins has previously stated, (to byFaith Magazine), "What's to prevent us from saying Hitler wasn't right? I mean, that is a genuinely difficult question." Yet, he has now solidified his definition of evil, (to the UK Telegraph), "It is evil to describe a child as a Muslim child or a Christian child. I think labelling children is child abuse and I think there is a very heavy issue."

"Children in the Atheist's Den" is premised upon a consideration of Prof. Richard Dawkins particular references to children choosing their own cosmology and his main point about parents abusing their children by teaching them a particular religion before the child has developed the cognitive abilities to weight evidence, make comparisons, and finally make an unbiased choice. I seek to prove that Prof. Richard Dawkins qualifies as a "child abuser" by his very own definition.

I do not take this task on lightly and so in order to demonstrate that I am not merely making an assertion I will present my essay based on a lecture that he presented to an audience of children. This makes for a good example of Prof. Richard Dawkins abusing, indoctrinating, evil and brainwashing of children by pushing his own unproven beliefs, fallacious logic, faulty information and one sided biased information.

Prof. Richard Dawkins lectures actually consisted on five separate lectures. I may or may not critique them all. For now, at least, these (hopefully succinct) segments critiquing one lecture are sufficient. The best thing to do is to completely ignore what I am going to post on this issue and watch them yourself. When you do so, constantly ask yourself if what he is presenting is evidence based, mere guess work passed off as fact, atheistic worldview adherence, etc.

It may be of interest to note that in 1991, while Prof. Richard Dawkins was presenting lectures to children and assuring them that life began in a primordial soup, John Horgan was enumerating some theories as to how life came to be to the readers of Scientific American (see this post). You may be thinking that after all, Prof. Richard Dawkins was lecturing to mere children while Scientific American is a science journal. Yes indeed, and this is just the point: Prof. Richard Dawkins was, to whatever extent and with whatever, if any, amount of forethought, presenting one of many theories as if it alone were fact (he did present the concept of undirected panspermia as a "fantasy").

He did introduced the concept of the primordial soup by stating "Some people think_" fair enough. Yet, he offers no other options and so the children are not only being brainwashed but specifically indoctrinated by being offered limited information. Also, they are just asked to believe, Prof. Richard Dawkins stated, "Nobody knows how it happened but somehow_And after that Darwinian evolution and life took off."

The bottom line of the lectures appears to be an implication that his worldview is smart and will lead children to give up on their ignorance (and the ignorance of their parents). His lectures for children are meant to convert children into the worldview of absolute materialism. He makes this apparent by appealing to authority, by presenting very narrow and convenient arguments and selective evidence, by caricaturizations, passing off mere speculation as fact, etc. Thus, overall the children are left with this impression: science determines the meaning of life, is worthy of your trust and faith, and will make you smart enough to do away with your childish religious superstitions.

May the children come out of the atheist's den as unscathed as Daniel came out of the lion's den.


This essay is copyrighted by Mariano Grinbank of the website "True Free Thinker" at www.truefreethinker.com.
It may be republished in part or in its entirety on websites, blogs, or any print media for whatever purpose (in agreement or in order to criticize it) only as long as the following conditions are met:
Give credit to Mariano Grinbank of the website "True Free Thinker" and provide the url: www.truefreethinker.com/articles/richard-dawkins-children-atheists-den-8-part-series.
Inform me as to where it is being reproduced via the comments section or use the Trackback url: http://www.truefreethinker/trackback/233
Social networks:
Facebook
Twitter
National Worldview and Science Examiner
Flickr
YouTube
Check out my YouTube video play lists:
New World Order, Illuminati, Occult, Freemasonry, etc.
Judaism, Messianic Jews, Jewish Christians
Roman Catholicism, in general
Basic historical background of Roman Catholicism
Roman Catholic Mary: Mariology and Mariolatry
Atheism, Atheists, Secularists, by any other name
Where do atheists get their morals?
Cosmology, Universe, Multiverse, Astronomy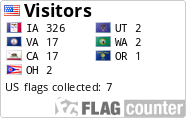 TFT Content:
CHRISTIANITY
Christianity
Apologetics
Bible
God - Theology
Jesus
Miracles
Inspirational
Unbelievers Compliment Christianity
ATHEISM
Atheism
New Atheists
Project-Answering Atheism
-------------
Richard Dawkins
Sam Harris
Christopher Hitchens
Dan Barker
Daniel Dennett
Bart Ehrman
Bill Maher
PZ Myers
Quentin Smith
Michael Shermer
John Loftus
Carl Sagan
-------------
Atheism's Public Relations Problems
Atheist Bus Ads and Billboards
Atheist Child Rearing
-------------
American Atheists
American Humanist Association
ExChristian.Net
PositiveAtheism.org
Evilbible.com
Science Club of Long Island
Skeptic's Annotated Bible
Capella's Guide to Atheism
-------------
The BOBA Digest
The Wedgie Document
RELIGIONS
Judaism (Rabbinic, Messianic, etc.)
Baha'i
Islam
Jehovah's Witnesses
Mormonism
Catholicism
Unitarian Universalism
Misc. Religions
MISC.
Conspiracy theories, Illuminati, UFO, Aliens, New World Order (NWO), etc.
Occult, Witchcraft, Magick, satanism, etc.
Adolf Hitler / Nazism / Communism
-------------
Morality / Ethics
Rape
Meaning and Purpose
Homosexuality
-------------
Science
Intelligent Design
Cosmology
Evolution
-------------
Da Vinci Code / Angels and Demons / Templars, etc.
Gospel of Judas
The Lost Tomb of Jesus
Pop Culture and Politics
-------------
William Lane Craig
Francis Collins
RESOURCES
Fitness
Audio
Books
TFT essay "Books"
Debate
Links
Video
Find it Fast - Fast Facts
Visuals - Illustrations and Photos
~~~~~~~~~~~~~~~~
Look for us at the Internet Directory