Sample clip of my debate with an
atheist on the issue of morality.
Find the whole debate at this link
"Professing Themselves To Be Wise, They Became Fools", part 3 of 5
Ethics/Morals
We state that we are dealing with the issue of "ethics/morals" as homage to a young man who, with his secular chest puffed up, told me that he was not into morals. No indeed! He informed me that he was into ethics. Yes, I had to be the one to inform him that ethics is a body of morals. The issue is that considering just how many sects of secularism there are, which of their ethics/morals are we to follow? Let us look at some of their statements on the issue.
Brights:
"values, ethics, and conduct derive from a naturalistic worldview, free of any supernatural sorts of entities or forces."1
Humanism:
"without supernaturalism, affirms our ability and responsibility to lead ethical lives of personal fulfillment that aspire to the greater good of humanity."2

"Humanists believe that moral values are properly founded on human empathy and scientific understanding."3
Secular Humanism:
"emphasizes reason and scientific inquiry, individual freedom and responsibility, human values and compassion, and the need for tolerance and cooperation."4
Naturalism:
"Reference to moral or divine purposes has no place in scientific explanations."5
Rationalism:
"aims at establishing a system of philosophy and ethics verifiable by experience, independent of all arbitrary assumptions or authority."6
Universism:
"Your beliefs and your actions are your responsibility alone…Do what you will, while striving to allow all to do what they will."7
What could possibly be wrong with urging ethics/morals, especially when they are urged within the context of an absolute rejection of theism and its byproducts? The issue is that, generally speaking, once secularism removes undesired theistic authoritarianism and superstitious ignorance from the realm of ethics/morals they somehow manage to end up with many of the same ethics/morals. One exception would be that secularists generally believe that it is right, good, ethical/moral and certainly legal to brutally murder beautiful, perfectly healthy, innocent, and defenseless human beings. Although, we are supposed to merely term this abortion and refer to it as a women's rights issue. There are many issues entangled with ethic's/morality's reality when viewed form a secular perspective. For example, if ethics/morals are not absolute then we cannot condemn any actions at all, not even the ones perpetrated by evil and oppressive theists. If ethics/morals evolved along with our cognitive abilities then they may be the mere byproduct of the random chemical makeup of our brains and therefore, ultimately arbitrary. Moreover, precisely when did a sufficient distinction take place from ape to man so that we became responsible for ethical/moral behavior? Are apes to be held accountable? Prof. Richard Dawkins (whom I wrote about here) has written, "We are not, then, merely like apes or descended from apes; we are apes,"8 where does this leave us? And if ethics/morals are evolving even now, how do we discern this evolution? According to Prof. Richard Dawkins "it's in the air" (see here). We certainly could not condemn any past actions since those were the ethics/morals de jour. But how could we condemn an action today if we do not know if it is no longer unethical/immoral? How do I know that an ethical/moral action today will not be unethical/immoral tomorrow? Who will inform us, some great council of secularists? A neo-authoritarianism? A neo-dogmatism? Secularists condemn persecutions by Christians without foundation. Christianity condemns persecutions by Christians with a foundation. When secularists commit evil they violate nothing. When Christians commit evil they violate the moral code.

One issue of concern is that we should never base ethics/morals, our worldview, on science because science is constantly changing. In this case ethics/morals are most certainly guaranteed to be tentative. Moreover, considering the absolute authoritarianism and dogmatism that science represents for secularists there is always a danger that the science de jour will end in concepts that are considered unethical/immoral by later generations. Such is the case of eugenics, racism, sexism, social discrimination, mass slaughter, etc. We will consider these issues, as they have been perpetrated by and in the name of, secularism mixed with science in the next section, part 4.

Before moving on, let us consider one very interesting comment from the Freedom From Religion Foundation as they ask and answer an important question:

"Hasn't religion done tremendous good in the world? Many religionists are good people-but they would be good anyway. Religion does not have a monopoly on good deeds. Most modern social and moral progress has been made by people free from religion-including…Charles Darwin…Most religions have consistently resisted progress-including the abolition of slavery; women's right to vote and choose contraception and abortion; medical developments such as the use of anesthesia; scientific understanding of the heliocentric solar system and evolution, and the American principle of state/church separation."9
The obvious and historically verifiable answer would be, "Of course! In every corner of the plant and in every way! Who else has consistently established, funded and administrated hospitals, universities, homeless shelters, adoption agencies, disaster relief organizations, charities, soup kitchens, foster homes, etc., etc., etc.?"

They claim that they would be good anyway. Firstly, we must ask them what good is, since their ethics/morals include the murder of beautiful, perfectly healthy, innocent, and defenseless human babies in unimaginably brutal manners. Secondly, their statement would require omniscience since in no other way could they possibly know that they would be good anyway. They appear to make this statement based on an a priori commitment to the absolute truth of their position: since there is no God, no supernatural agent with the ability to change us, then random chance would have caused these people to become good, somehow and for some reason (or actually no reason at all). And what about bad people, are they destined to be bad? Will it be said of them they would be bad anyway? In this case a viable logical conclusion is that violent/oppressive theists cannot be condemned for merely following what they will be in any case. They also state that religion does not have a monopoly on good deeds even though the question did not imply this, it is merely a zinger of an inference. Then again, some secularists claim that only atheists have pure motives.

They also mention Charles Darwin as an example of a motivator of modern social and moral progress but, as we shall see in the next section, a racist and sexist should hardly be hailed as a positive role model. But perhaps this gives us a window into their concept of good.

The last issue to raise at this point is that, just as in any worldview, there is on the one hand, the stated worldview and on the other, what people choose to do in the name of the worldview. For instance, individual Christians, and even Christian movements/churches, may teach racism, persecution, and sexism but they could never viably substantiate these views from the Bible. The simple fact is that people, regardless of chronology, geography, theology or secularism, have consistently resisted progress.

In his debate with John Rankin entitled Evolution and Intelligent Design: What are the issues?, Dan Barker, of the Freedom From Religion Foundation, declared, "Darwin has bequeathed what is good." In the debate he spends some time explaining that morals can be had without God and that his third generation atheists wife and fourth generation atheist daughter life morally upright lives without God. This may very well be, although I would imagine that it is because they borrow their morals from Christianity as no secular moral concepts have ultimate foundations. The interesting point here is that Dan Barker gives us an insight into just what these morals are:

"I support a woman's right to choose an abortion. I think it's a good thing. I think abortion is actually a good thing for society. If I can borrow a religious word, a word that my mother-in-law uses, I think abortion is blessing for many, many, many women."
There you have it: the brutal murder of innocent and defenseless human beings is moral!
If you are interested in reading more about how Dan Barker deals with the issue of abortion, please see my essay Dan Barker - His Views On Human Dignity.

And why not, just consider the words of Prof. Richard Dawkins:

"nature is not cruel, only pitilessly indifferent. This is one of the hardest lessons for humans to learn. We cannot admit that things might be neither good nor evil, neither cruel nor kind, but simply callous-indifferent to all suffering, lacking all purpose."10
This essay is copyrighted by Mariano Grinbank of the website "True Free Thinker" at www.truefreethinker.com.
It may be republished in part or in its entirety on websites, blogs, or any print media for whatever purpose (in agreement or in order to criticize it) only as long as the following conditions are met:
Give credit to Mariano Grinbank of the website "True Free Thinker" and provide the url: www.truefreethinker.com/articles/professing-themselves-be-wise-they-became-fools-part-3-5.
Inform me as to where it is being reproduced via the comments section or use the Trackback url: http://www.truefreethinker/trackback/100
Social networks:
Facebook
Twitter
National Worldview and Science Examiner
Flickr
YouTube
Check out my YouTube video play lists:
New World Order, Illuminati, Occult, Freemasonry, etc.
Judaism, Messianic Jews, Jewish Christians
Roman Catholicism, in general
Basic historical background of Roman Catholicism
Roman Catholic Mary: Mariology and Mariolatry
Atheism, Atheists, Secularists, by any other name
Where do atheists get their morals?
Cosmology, Universe, Multiverse, Astronomy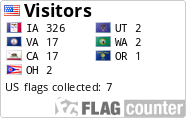 TFT Content:
CHRISTIANITY
Christianity
Apologetics
Bible
God - Theology
Jesus
Miracles
Inspirational
Unbelievers Compliment Christianity
ATHEISM
Atheism
New Atheists
Project-Answering Atheism
-------------
Richard Dawkins
Sam Harris
Christopher Hitchens
Dan Barker
Daniel Dennett
Bart Ehrman
Bill Maher
PZ Myers
Quentin Smith
Michael Shermer
John Loftus
Carl Sagan
-------------
Atheism's Public Relations Problems
Atheist Bus Ads and Billboards
Atheist Child Rearing
-------------
American Atheists
American Humanist Association
ExChristian.Net
PositiveAtheism.org
Evilbible.com
Science Club of Long Island
Skeptic's Annotated Bible
Capella's Guide to Atheism
-------------
The BOBA Digest
The Wedgie Document
RELIGIONS
Judaism (Rabbinic, Messianic, etc.)
Baha'i
Islam
Jehovah's Witnesses
Mormonism
Catholicism
Unitarian Universalism
Misc. Religions
MISC.
Conspiracy theories, Illuminati, UFO, Aliens, New World Order (NWO), etc.
Occult, Witchcraft, Magick, satanism, etc.
Adolf Hitler / Nazism / Communism
-------------
Morality / Ethics
Rape
Meaning and Purpose
Homosexuality
-------------
Science
Intelligent Design
Cosmology
Evolution
-------------
Da Vinci Code / Angels and Demons / Templars, etc.
Gospel of Judas
The Lost Tomb of Jesus
Pop Culture and Politics
-------------
William Lane Craig
Francis Collins
RESOURCES
Fitness
Audio
Books
TFT essay "Books"
Debate
Links
Video
Find it Fast - Fast Facts
Visuals - Illustrations and Photos
~~~~~~~~~~~~~~~~
Look for us at the Internet Directory