Sample clip of my debate with an
atheist on the issue of morality.
Find the whole debate at this link
"Professing Themselves To Be Wise, They Became Fools", (5 Part Series)
This is part one of a five part essay which takes into consideration Atheism, Brights, Freethinkers, Humanism, Secular Humanism, Naturalism, Rationalism, Skepticism, Philosophical Skepticism and Universism. This will consist mostly of from the horse's mouth information (the post on atheist symbols may be of interest).
Introduction
The Bible makes an interesting connection between humanity's purposeful ignorance of God, purposeful abandonment of God, and our corruption of the very concept of God. The Bible also tells us of God's response to our free will, which is to allow us what we want in such cases; distance from God and further self-affirmation that we are right to reject God.
"…I am not ashamed of the gospel of Christ, for it is the power of God unto salvation to everyone who believes, to the Jew first and also to the Greek. For in it the righteousness of God is revealed from faith to faith, as it is written, 'The just shall live by faith.' For the wrath of God is revealed from Heaven against all ungodliness and unrighteousness of men, who suppress the truth in unrighteousness, because the thing which may be known of God is clearly revealed within them, for God revealed it to them.
For the unseen things of Him from the creation of the world are clearly seen, being realized by the things that are made, even His eternal power and Godhead, for them to be without excuse. Because, knowing God, they did not glorify Him as God, neither were thankful. But they became vain in their imaginations, and their foolish heart was darkened. Professing to be wise, they became fools and changed the glory of the incorruptible God into an image made like corruptible man…
Therefore God also gave them up to uncleanness…For they changed the truth of God into a lie…they did not think fit to have God in their knowledge, God gave them over to a reprobate mind" (Romans 1:16-28).
I have noticed a parallel between the above description of idolaters who changed the glory of the incorruptible God into an image made like corruptible man and secularists who likewise changed the glory of the incorruptible God into an image made like corruptible man, i.e., corruptible, materialistic, secular man. The secularists became fools even while professing to be wise because, as we shall see, they end up establishing for themselves the same strict authoritarian dogmatism that they seek to escape.
In this essay I will consider the stated positions of various schools of secularism. I use the term secular generically to mean a worldview that is materialistic, where the supernatural is negated. All worldviews that can be categorized as secular appear to have at least one thing in common: they proclaim that anyone who disagrees with them is wrong, they portray themselves as the intellectual, rational, enlightened, scientific, and philosophic while everyone else is ignorant and superstitious. We will consider the logical consequences, the logical conclusions, to which their positions take us and leave us. We will consider how their views establish a strict authoritarian, dogmatic system while often denying this very fact. Furthermore, we will consider from whence they derive their ethics/morals. And lastly, we will also see that their claim to base their beliefs on science is merely a self-serving redefinition of what it means to do science.
This essay is copyrighted by Mariano Grinbank of the website "True Free Thinker" at www.truefreethinker.com.
It may be republished in part or in its entirety on websites, blogs, or any print media for whatever purpose (in agreement or in order to criticize it) only as long as the following conditions are met:
Give credit to Mariano Grinbank of the website "True Free Thinker" and provide the url: www.truefreethinker.com/articles/professing-themselves-be-wise-they-became-fools-5-part-series.
Inform me as to where it is being reproduced via the comments section or use the Trackback url: http://www.truefreethinker/trackback/98
Social networks:
Facebook
Twitter
National Worldview and Science Examiner
Flickr
YouTube
Check out my YouTube video play lists:
New World Order, Illuminati, Occult, Freemasonry, etc.
Judaism, Messianic Jews, Jewish Christians
Roman Catholicism, in general
Basic historical background of Roman Catholicism
Roman Catholic Mary: Mariology and Mariolatry
Atheism, Atheists, Secularists, by any other name
Where do atheists get their morals?
Cosmology, Universe, Multiverse, Astronomy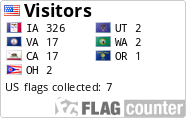 TFT Content:
CHRISTIANITY
Christianity
Apologetics
Bible
God - Theology
Jesus
Miracles
Inspirational
Unbelievers Compliment Christianity
ATHEISM
Atheism
New Atheists
Project-Answering Atheism
-------------
Richard Dawkins
Sam Harris
Christopher Hitchens
Dan Barker
Daniel Dennett
Bart Ehrman
Bill Maher
PZ Myers
Quentin Smith
Michael Shermer
John Loftus
Carl Sagan
-------------
Atheism's Public Relations Problems
Atheist Bus Ads and Billboards
Atheist Child Rearing
-------------
American Atheists
American Humanist Association
ExChristian.Net
PositiveAtheism.org
Evilbible.com
Science Club of Long Island
Skeptic's Annotated Bible
Capella's Guide to Atheism
-------------
The BOBA Digest
The Wedgie Document
RELIGIONS
Judaism (Rabbinic, Messianic, etc.)
Baha'i
Islam
Jehovah's Witnesses
Mormonism
Catholicism
Unitarian Universalism
Misc. Religions
MISC.
Conspiracy theories, Illuminati, UFO, Aliens, New World Order (NWO), etc.
Occult, Witchcraft, Magick, satanism, etc.
Adolf Hitler / Nazism / Communism
-------------
Morality / Ethics
Rape
Meaning and Purpose
Homosexuality
-------------
Science
Intelligent Design
Cosmology
Evolution
-------------
Da Vinci Code / Angels and Demons / Templars, etc.
Gospel of Judas
The Lost Tomb of Jesus
Pop Culture and Politics
-------------
William Lane Craig
Francis Collins
RESOURCES
Fitness
Audio
Books
TFT essay "Books"
Debate
Links
Video
Find it Fast - Fast Facts
Visuals - Illustrations and Photos
~~~~~~~~~~~~~~~~
Look for us at the Internet Directory