Sample clip of my debate with an
atheist on the issue of morality.
Find the whole debate at this link
New Atheism - Further Evidence of Its Deleterious Effects, part 1 of 2
I have witnessed it time and time again; the deleterious effect of the New Atheist movement. This movement has popularized a particular polemical tactic whereby being vociferous, emotive, belittling, making assertions, and concocting arguments from outrage and arguments for embarrassment and for ridicule replace reasoned discourse.
They have been contaminated by the DHDH Meme (for Dennett-Harris-Dawkins-Hitchens).
Such was the case when Christopher Hitchens debated Jay Richards. Christopher Hitchens attempted a clever strategy, or so he and his adherents thought, that only served to demonstrate his lack of basic reasoning skills. This is further evidenced tenfold when we consider his adherents in another typically sad New Atheist tactic: utter lack of skepticism, lack of critical thinking, merely rooting for my guy; he must be right.
Thus, part 1 will deal with Christopher Hitchens and part 2 with Aidan Maconachy, one of his defenders.
The following quotations are taken from the Stanford University article by Shelby Martin, Hitchens Knocks Intelligent Design.
From the get go, Christopher Hitchens stated,

I can't imagine it'll take me 14 minutes to demolish intelligent design, as I refuse to call it.
Unfortunately, he thought that an argument against design was to assert his unfounded presuppositions as to what a thing was designed for. For example, he oft cites the extinction of 98% of all species which have ever existed. Yet, the issue is to ask why he presupposes that a designer would intend each of its designs to last forever. Perhaps, the designer meant one design to give rise to the next. Perhaps, the designs were meant to wear out. Perhaps, __________ (fill in the blank).
Presuppositions about a design's purpose or utility are about as convincing an argument against design as was Stephen Jay Gould's panda's thumb argument. He criticizes the design of the panda's thumb at the very same time that the pandas are happily stripping bamboo leaves from branches with it (why he even calls it a "thumb" is questionable).
Thus, after making an argument from outrage which made reference to "barbarism, misery, ignorance, slavery and early death" he stated, "What kind of design? What kind of caprice, what kind of incompetence, what kind of cruelty?" Christopher Hitchens declared "Whose design?" and there came the obligatory hoorahs and standing ovations "from many audience members, including a dozen wearing 'Atheists of Silicon Valley' T-shirts"-the pseudo-claques.
Jay Richards, quite rightly retorted that "A sneer is not an argument." This alone discredits a vast number of atheist arguments.
Following, Jay Richards "encouraged the audience to see atheism and theism as two competing hypotheses" and presented the following arguments: "simple moral truths," "that nature seems to be organized rationally and mathematically," the "fine-tuning principle," "Anything that begins to exist must have a cause for its beginning," "irreducible complexity," "Processes that require foresight are inaccessible to natural selection."
How did Christopher Hitchens respond to each of these, et al, and then to the cumulative case which they build?
He asked Jay Richards "Do you believe Jesus Christ was born of a virgin?" and "Do you believe he was resurrected from the dead?" to which Jay Richards answered in the affirmative.
But how is this a response and what is the point? Christopher Hitchens then stated,

I rest my case. This is an honest guy, who has just made it very clear science has nothing to do with his world view.
Yet, the cumulative case was meant to see if we could come to certain supernatural conclusions. Christopher Hitchens should have actually counter-argued and attempted to conclude that such supernatural conclusions are unviable. But he chose to disregard the argumentation that Jay Richards believes leads to a supernatural conclusion.
Thus, science does have to do with his worldview.
You may ask how inferring a designer from nature could imply a virgin birth and resurrection but you would be putting, as Christopher Hitchens did, the shotgun before the horse. The argument was not to the point of specifying particular doctrines but only at the point of inferring a designer. Christopher Hitchens extricated himself from the steps which the debate was taking and instead, moved far beyond the parameters of the debate (for how to infer a creator see here).
At this point the moderator, Ben Stein posed a question of his own to Christopher Hitchens,

Many people are deeply religious. Are they just stupider than you?
To which Christopher Hitchens replied, "I think I am smarter than most people." Most is a word that is fascinating to me because it is so very generic: most could mean 99% but it could also mean 51% yet, 51% is awfully close to half.
At any rate, this is another deleterious effect of the New Atheist movement: the self-assurance of proclaiming oneself to be more erudite than thou. Of course, "smart" is very generic as well. I have known some very book smart people who would not know common sense or real world smarts if their lives depended on it. But for all I know, Christopher Hitchens could very well be smarter than 99% of people-what of it? Does smart make his particular worldview true?
I would imagine, and imagine because I do not know, that the reason he chose to abscond from the logical steps of the debate and attempted to make a point is that he was simply incapable of handling a science based debate. In fact, he has stated that he bases his scientific believes upon the proclamations of atheist activists in the guise of scientists. To Richard Dawkins he stated,

I'll take things you and Richard say on the human and natural sciences, not without wanting to check, but I'm often unable to but knowing that you are the sort of gentlemen who would have checked. If you say, "the bishop told me it so I believe it" you make a fool of yourself it seems to me, and one is entitled to say so. [see here]
Yes, you understood it correctly: if you say "the bishop told me it so I believe it" you make a fool of yourself and one is entitled to say so. But if you say "the gentlemen scientists told me it so I believe it" you are intelligent and well informed without having to lift one finger.
Christopher Hitchens concluded by asserting another presupposition and another argument for embarrassment,
The world as we know it works as the world might be expected to work if it did not have a designer_We can finally grow up if we resign ourselves to this increasingly inescapable truth.
But how does he know what a world would be like without having been designed?
This is tantamount to a fish who, having lived its entire life in water, surrounded by water, claims that whatever this "water" is that people are going on and on about is unnecessary to it because it has lived its whole life without it. It simply does not realize that without water there is no fish. Without water it does not live, survive, or thrive. Yet, it is blind to this fact because water is a part of its being. The very same water that makes life possible for it is the very same water that it does not recognize because it knows nothing but water- water is all around it.
If the universe is designed the atheist is living within the design and cannot see beyond it because the designer designed the material realm in which time makes cause and effect relationships possible. The atheist notices the material causes for material effects and concludes that there is an infinite regress of material causes for the material effects.
They cannot see that there is something outside of the water, something that placed the water in the tank, something that PH balanced the water, something that maintains the water at a certain temperature, something that cleans the tank and something that provides the sustenance, etc.
Lastly, if you were as smart as Christopher Hitchens, if such a thing were possible, you too will "finally grow up" or else, be thou embarrassed.
However, the most fallacious statement is that we are simply to "resign ourselves" to atheism because it is the "increasingly inescapable truth." Yet, the exact opposite represents the fats of the matter, modern science has uncovered more evidence for a creator than has ever been known before-it is no wonder that Christopher Hitchens decided to bypass the actual topic of the debate, "Atheism vs Theism and the Scientific Evidence of Intelligent Design," and made the usual very, very popular but very, very fallacious pseudo-counter-arguments.
Such are the deleterious effects of the New Atheist sect of atheism
This essay is copyrighted by Mariano Grinbank of the website "True Free Thinker" at www.truefreethinker.com.
It may be republished in part or in its entirety on websites, blogs, or any print media for whatever purpose (in agreement or in order to criticize it) only as long as the following conditions are met:
Give credit to Mariano Grinbank of the website "True Free Thinker" and provide the url: www.truefreethinker.com/articles/new-atheism-further-evidence-its-deleterious-effects-part-1-2.
Inform me as to where it is being reproduced via the comments section or use the Trackback url: http://www.truefreethinker/trackback/911
Social networks:
Facebook
Twitter
National Worldview and Science Examiner
Flickr
YouTube
Check out my YouTube video play lists:
New World Order, Illuminati, Occult, Freemasonry, etc.
Judaism, Messianic Jews, Jewish Christians
Roman Catholicism, in general
Basic historical background of Roman Catholicism
Roman Catholic Mary: Mariology and Mariolatry
Atheism, Atheists, Secularists, by any other name
Where do atheists get their morals?
Cosmology, Universe, Multiverse, Astronomy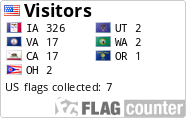 TFT Content:
CHRISTIANITY
Christianity
Apologetics
Bible
God - Theology
Jesus
Miracles
Inspirational
Unbelievers Compliment Christianity
ATHEISM
Atheism
New Atheists
Project-Answering Atheism
-------------
Richard Dawkins
Sam Harris
Christopher Hitchens
Dan Barker
Daniel Dennett
Bart Ehrman
Bill Maher
PZ Myers
Quentin Smith
Michael Shermer
John Loftus
Carl Sagan
-------------
Atheism's Public Relations Problems
Atheist Bus Ads and Billboards
Atheist Child Rearing
-------------
American Atheists
American Humanist Association
ExChristian.Net
PositiveAtheism.org
Evilbible.com
Science Club of Long Island
Skeptic's Annotated Bible
Capella's Guide to Atheism
-------------
The BOBA Digest
The Wedgie Document
RELIGIONS
Judaism (Rabbinic, Messianic, etc.)
Baha'i
Islam
Jehovah's Witnesses
Mormonism
Catholicism
Unitarian Universalism
Misc. Religions
MISC.
Conspiracy theories, Illuminati, UFO, Aliens, New World Order (NWO), etc.
Occult, Witchcraft, Magick, satanism, etc.
Adolf Hitler / Nazism / Communism
-------------
Morality / Ethics
Rape
Meaning and Purpose
Homosexuality
-------------
Science
Intelligent Design
Cosmology
Evolution
-------------
Da Vinci Code / Angels and Demons / Templars, etc.
Gospel of Judas
The Lost Tomb of Jesus
Pop Culture and Politics
-------------
William Lane Craig
Francis Collins
RESOURCES
Fitness
Audio
Books
TFT essay "Books"
Debate
Links
Video
Find it Fast - Fast Facts
Visuals - Illustrations and Photos
~~~~~~~~~~~~~~~~
Look for us at the Internet Directory