Sample clip of my debate with an
atheist on the issue of morality.
Find the whole debate at this link
New Age : The Melchizedek Method, part 1 of 10
In this parsed essay I will discuss a New Age practice called The Melchizedek Method. The topics discussed will be useful for applying to various worldviews.1
This segment will serve as the Introduction

I must stated that I was paroosing the nether regions of my laptop when I came across this series I had written in 2002 and never posted anywhere. Thus, I decided to post it now since I perceive that the closer we come to the year 2012 the more we will hear about the New Age movement. A friend actually told me that he foresees a synthesis of atheism and New Age which is actually quite reasonable considering the Sam Harris style atheism which includes meditation and considering that the New Age is generally pantheistic which has long been considered a "polite form of atheism" as it was written by Ernst Haeckel in "Monism" from his The Riddle of the Universe (1900).
This essay will be parsed into the following segments:
Part 1: Introduction
Part 2: Basic Background
Part 3: The Characters
Part 4: The Keys of Enoch
Part 5: The Hook
Part 6: Book Review
Part 7: Worldview
Part 8: The Bible and the Real Context
Part 9: Workshops - Overview, Level 1, 2 & 3
Part 10: Results
When dealing with most New Age movement, and most importantly with its individual practitioners, we must take note that these are not people who seek to gain demonic powers for self-aggrandizement. Rather, we find peppered throughout many New Age writings the clear intention of actively living a lifestyle of servitude by being a good, kind, loving, helpful person. Such sentiments are obvious in the following statements:
"Practitioners of the Melchizedek Method are able to more than ever prepared for their journey of service to humankind as well as their own personal Ascension."

"This four day course demonstrates how to open one's heart to unconditional love, to serve, heal and enlighten oneself and one another."

While intention and sincerity do not make for truth it is important to keep in mind that people are not the enemy, people are victims of the enemy, "For we wrestle not against flesh and blood, but against principalities, against powers, against the rulers of the darkness of this world, against spiritual wickedness in high places." (Ephesians 6:12).
This essay is copyrighted by Mariano Grinbank of the website "True Free Thinker" at www.truefreethinker.com.
It may be republished in part or in its entirety on websites, blogs, or any print media for whatever purpose (in agreement or in order to criticize it) only as long as the following conditions are met:
Give credit to Mariano Grinbank of the website "True Free Thinker" and provide the url: www.truefreethinker.com/articles/new-age-melchizedek-method-part-1-10.
Inform me as to where it is being reproduced via the comments section or use the Trackback url: http://www.truefreethinker/trackback/718
Social networks:
Facebook
Twitter
National Worldview and Science Examiner
Flickr
YouTube
Check out my YouTube video play lists:
New World Order, Illuminati, Occult, Freemasonry, etc.
Judaism, Messianic Jews, Jewish Christians
Roman Catholicism, in general
Basic historical background of Roman Catholicism
Roman Catholic Mary: Mariology and Mariolatry
Atheism, Atheists, Secularists, by any other name
Where do atheists get their morals?
Cosmology, Universe, Multiverse, Astronomy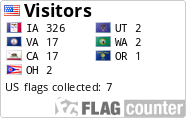 TFT Content:
CHRISTIANITY
Christianity
Apologetics
Bible
God - Theology
Jesus
Miracles
Inspirational
Unbelievers Compliment Christianity
ATHEISM
Atheism
New Atheists
Project-Answering Atheism
-------------
Richard Dawkins
Sam Harris
Christopher Hitchens
Dan Barker
Daniel Dennett
Bart Ehrman
Bill Maher
PZ Myers
Quentin Smith
Michael Shermer
John Loftus
Carl Sagan
-------------
Atheism's Public Relations Problems
Atheist Bus Ads and Billboards
Atheist Child Rearing
-------------
American Atheists
American Humanist Association
ExChristian.Net
PositiveAtheism.org
Evilbible.com
Science Club of Long Island
Skeptic's Annotated Bible
Capella's Guide to Atheism
-------------
The BOBA Digest
The Wedgie Document
RELIGIONS
Judaism (Rabbinic, Messianic, etc.)
Baha'i
Islam
Jehovah's Witnesses
Mormonism
Catholicism
Unitarian Universalism
Misc. Religions
MISC.
Conspiracy theories, Illuminati, UFO, Aliens, New World Order (NWO), etc.
Occult, Witchcraft, Magick, satanism, etc.
Adolf Hitler / Nazism / Communism
-------------
Morality / Ethics
Rape
Meaning and Purpose
Homosexuality
-------------
Science
Intelligent Design
Cosmology
Evolution
-------------
Da Vinci Code / Angels and Demons / Templars, etc.
Gospel of Judas
The Lost Tomb of Jesus
Pop Culture and Politics
-------------
William Lane Craig
Francis Collins
RESOURCES
Fitness
Audio
Books
TFT essay "Books"
Debate
Links
Video
Find it Fast - Fast Facts
Visuals - Illustrations and Photos
~~~~~~~~~~~~~~~~
Look for us at the Internet Directory