Sample clip of my debate with an
atheist on the issue of morality.
Find the whole debate at this link



~~~~~~~~~~~~~~~~~
IF YOU ENCOUNTER DEAD LINKS, ETC.
JUST LET ME KNOW VIA THE CONTACT PAGE.
"The Lost Tomb of Jesus", part 3 of 10
Let the Debate Begin_Without Us:
James Cameron stated,

"We've done our homework; we've made the case; and now it's time for the debate to begin."1
However, the producer and director also take a Dan Brownesque retreat from the debate as they state:

James Cameron,
"I'm not a theologist [sic.]. I'm not an archaeologist. I'm a documentary film maker."2
Simcha Jacobovici,
"I am not a theologian. I didn't want to take anyone on."3
Jacobovici also said,
"We're just reporting the news. We're not statisticians. We're not theologians."4
You may recall how Dan Brown, author of The Da Vinci Code and Angels and Demons, claimed that he had done the historical research and now he would leave it up to the historians to debate the facts. He quickly took his millions of dollars and disappeared from public view (in order to work on his next book about Freemasonry).
There is something important to point out here; something about how the fact/fiction of Dan Brown and James Cameron and Simcha Jacobovici function: dan Brown has stated, "How historically accurate is history itself?"5
Think about it: if history is not historically accurate how can he begin his novel The Da Vinci Code with the word "FACT" and claim that "All descriptions of artwork, architecture, documents, and secret rituals in this novel are accurate"? Just how does he know that the history upon which he is relying is accurate?
We ought not make the claim of pure subjectivism in history in order to construct a self-fulfilling prophecy by dealing loosely with the facts-on purpose.
Now James Cameron and Smicha Jacobovici are making a charge at a theological, historical, archeological subject while at the same time retreating virtually before the debate begins. At least Jacobovici appeared on a debate forum after the documentary was released. Here I only wanted to note the "Don't ask me, that's not my field" preemptions; the "I made the charge but will not debate" mentality.
This essay is copyrighted by Ken Ammi of the website "True Free Thinker" at www.truefreethinker.com.
It may be republished in part or in its entirety on websites, blogs, or any print media for whatever purpose (in agreement or in order to criticize it) only as long as the following conditions are met:
Give credit to Ken Ammi of the website "True Free Thinker" and provide the url: www.truefreethinker.com/articles/lost-tomb-jesus-part-3-10.
Inform me as to where it is being reproduced via the comments section or use the Trackback url: http://www.truefreethinker/trackback/962
Social networks:
Facebook
Twitter
YouTube
Archive video site
Ken Ammi's Product Reviews
My CafePress shop
Google +
Click on image above to see articles about Aleister Crowley and the West Memphis Three (WM3) murders.
Through the educational system, children are being indoctrinated into secular philosophies and many churches have few young people. One of the most important Christian movements in recent times is the 4./14 movement which focuses on evangelizing kids between the ages of 4 to 14 years old. 71% of Christians decide to follow Jesus Christ by the time they are 15 years old. Help reach children with the gospel:
Christian children's tracts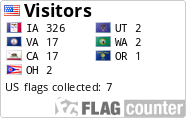 TFT Content:
CHRISTIANITY
Christianity
Unbelievers Compliment Christianity
Da Vinci Code / Angels and Demons / Templars, etc.
-------------
ATHEISM
Atheism
Atheism's Public Relations Problems
Atheist Bus Ads and Billboards
-------------
RELIGIONS
Judaism (Rabbinic, Messianic, etc.)
Scientology - Dianetics - L. Ron Hubbard
-------------
FRINGE-OLOGY
Transhumanism
Conspiracy theories, Illuminati, New World Order (NWO), etc.
Occult, Witchcraft, Magick, satanism, etc.
Postgender Androgyny, Hermaphroditism & Beyond
-------------
SCIENCE
Science
-------------
MISC.
Adolf Hitler / Nazism / Communism
-------------
RESOURCES
Fitness
Visuals - Illustrations and Photos
~~~~~~~~~~~~~~~~