Sample clip of my debate with an
atheist on the issue of morality.
Find the whole debate at this link
Jewish / Judaism : Will the Messiah Institute New Commandments?, part 1 of 7
There is a contention between Judaism and Christianity as to whether the Messiah will institute new commandments; a new covenant. Let us explore this question.
Part 1: Introduction
Part 2: From the Talmud
Part 3: From Midrash Rabbah and From Various Other Midrashim
Part 4: Various Scholars
Part 5: Various Scholars (continued)
Part 6: Various Scholars (continued)
Part 7: Various Scholars (concluded)
Examples of those who firmly oppose the new commandments / covenant view are as follows:
Anti-missionary Rabbi Aryeh Kaplan wrote,

In many places, the Bible says that the Torah was given forever. It is therefore impossible to say that it has been replaced by a new law or testament.1
Rabbi Shraga Simmons stated,
The Messiah will lead the Jewish people to full Torah observance. The Torah states that all mitzvahs remain binding forever, and anyone coming to change the Torah is immediately identified as a false prophet. (Deut. 13:1-4)2
The odd factor in the Jewish charge that Christianity has abrogated the Law is that Judaism claims that Christianity is not Jewish (is not Judaism's new covenant phase) but is a Gentile Pagan religion. If Christianity is Gentile and Pagan then Christians are under no obligation whatsoever to keep the Law, because the Law was given to the Jews. In this regard it only makes sense for Christianity to abrogate the Law, it is not theirs to keep. Of course, in reality Christianity did not abrogate the Law and neither did Jesus.
In responded to this charge we must ask whether the Judaism of the past 2,000 resemble the Judaism of the Old Testament-the Tanakh-as prescribed in minute detail by God Himself? There is a difference between the Old Testament religion and Rabbinic Judaism, which has come up with ways to be Jewish without observing the grand majority of Old Testament law. God explained the minute details of the sacrificial law and later the Rabbis stated that it was all a technicality and in reality unnecessary.
Note that even within the Torah there was not a monolithic rule but a somewhat dynamic one. Such as in Leviticus 17:3-7 when our people killed an ox, lamb or goat they were first to bring it "unto the door of the tent of meeting, to present it as an offering unto HaShem before the tabernacle of HaShem_This shall be a statute for ever unto them throughout their generations." However, later, in Deuteronomy 12:15 & 21 we were allowed to "kill and eat flesh within all thy gates_If the place which HaShem thy God shall choose to put His name there be too far from thee."
What about the Passover? When was the last time that Judaism sacrificed a lamb for Passover? After all this is a commandment to be kept through all generations. Not just to be represented by a lamb bone or something to the likes as is done in modern Passover celebrations. Exodus ch. 12,

And HaShem spoke unto Moses and Aaron in the land of Egypt, saying_they shall take to them every man a lamb, according to their fathers' houses, a lamb for a household_the whole assembly of the congregation of Israel shall kill it at dusk_And this day shall be unto you for a memorial, and ye shall keep it a feast to HaShem; throughout your generations ye shall keep it a feast by an ordinance forever.
And if one were to not eat the Passover as prescribed by God there are dire consequences.
Numbers 9:13,

But the man that is clean, and is not on a journey, and forbeareth to keep the Passover, that soul shall be cut off from his people; because he brought not the offering of HaShem in its appointed season, that man shall bear his sin.
Another thing to remember is that God tells us to expect a new and different covenant.
Jeremiah 31:31-32,

Behold, the days come, saith HaShem, that I will make a new covenant with the house of Israel, and with the house of Judah; not according to the covenant that I made with their fathers in the day that I took them by the hand to bring them out of the land of Egypt; for as much as they broke My covenant, although I was a lord over them, saith HaShem.
Foregoing speculations as to when, where and how this will take place. The fact of the matter is that God is clearly teaching not only that we are to expect a new covenant but that we are to expect change because it will be different than the old covenant.
Consider that the Messiah is told,

The LORD hath sworn, and will not repent, Thou art a priest for ever after the order of Melchizedek (Psalm 110:4).
A change in priesthood necessitates a change in law / commandments / covenant. Again, that an new priesthood is to be expected, a priesthood modeled on a priesthood that existed before the Torah, before the Levitical priesthood mean that the Levitical priesthood commanded by the Torah will come to an end. We know very little about Melchizedek and his role as priest, the Scripture states,

Then Melchizedek king of Salem brought out bread and wine; he was the priest of God Most High (Genesis 14:18).
This is reminiscent of the covenant as described in the New Testament. Abraham freely gives to God, as a gift to the priest, and the priest freely gives bread and wine to Abraham. Under the new covenant, we are not commanded to give, but we do so freely and the priest, Jesus, has given us the bread of His body and the wine of His blood.
Following, we will begin to consider the fact of the matter as elucidated by authoritative Rabbinic writings as well as various scholars.
1. Rabbi Aryeh Kaplan, The Real Messiah? A Jewish Response to Missionaries (New York: National Conference of Synagogue Youth, 1976, New edition, 1985), p. 8
2. Rabbi Shraga Simmons, Why Don't Jews Believe in Jesus
This essay is copyrighted by Mariano Grinbank of the website "True Free Thinker" at www.truefreethinker.com.
It may be republished in part or in its entirety on websites, blogs, or any print media for whatever purpose (in agreement or in order to criticize it) only as long as the following conditions are met:
Give credit to Mariano Grinbank of the website "True Free Thinker" and provide the url: www.truefreethinker.com/articles/jewish-judaism-will-messiah-institute-new-commandments-part-1-7.
Inform me as to where it is being reproduced via the comments section or use the Trackback url: http://www.truefreethinker/trackback/879
Social networks:
Facebook
Twitter
National Worldview and Science Examiner
Flickr
YouTube
Check out my YouTube video play lists:
New World Order, Illuminati, Occult, Freemasonry, etc.
Judaism, Messianic Jews, Jewish Christians
Roman Catholicism, in general
Basic historical background of Roman Catholicism
Roman Catholic Mary: Mariology and Mariolatry
Atheism, Atheists, Secularists, by any other name
Where do atheists get their morals?
Cosmology, Universe, Multiverse, Astronomy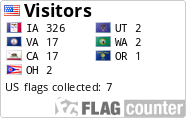 TFT Content:
CHRISTIANITY
Christianity
Apologetics
Bible
God - Theology
Jesus
Miracles
Inspirational
Unbelievers Compliment Christianity
ATHEISM
Atheism
New Atheists
Project-Answering Atheism
-------------
Richard Dawkins
Sam Harris
Christopher Hitchens
Dan Barker
Daniel Dennett
Bart Ehrman
Bill Maher
PZ Myers
Quentin Smith
Michael Shermer
John Loftus
Carl Sagan
-------------
Atheism's Public Relations Problems
Atheist Bus Ads and Billboards
Atheist Child Rearing
-------------
American Atheists
American Humanist Association
ExChristian.Net
PositiveAtheism.org
Evilbible.com
Science Club of Long Island
Skeptic's Annotated Bible
Capella's Guide to Atheism
-------------
The BOBA Digest
The Wedgie Document
RELIGIONS
Judaism (Rabbinic, Messianic, etc.)
Baha'i
Islam
Jehovah's Witnesses
Mormonism
Catholicism
Unitarian Universalism
Misc. Religions
MISC.
Conspiracy theories, Illuminati, UFO, Aliens, New World Order (NWO), etc.
Occult, Witchcraft, Magick, satanism, etc.
Adolf Hitler / Nazism / Communism
-------------
Morality / Ethics
Rape
Meaning and Purpose
Homosexuality
-------------
Science
Intelligent Design
Cosmology
Evolution
-------------
Da Vinci Code / Angels and Demons / Templars, etc.
Gospel of Judas
The Lost Tomb of Jesus
Pop Culture and Politics
-------------
William Lane Craig
Francis Collins
RESOURCES
Fitness
Audio
Books
TFT essay "Books"
Debate
Links
Video
Find it Fast - Fast Facts
Visuals - Illustrations and Photos
~~~~~~~~~~~~~~~~
Look for us at the Internet Directory