Sample clip of my debate with an
atheist on the issue of morality.
Find the whole debate at this link
Jewish / Judaism : Proselytism, part 1 of 4
Christians are not attempting to get Jews to forsake Judaism and convert to another religion. Rather, Christianity is the New Covenant phase of Judaism. Therefore it is Gentiles who are converting to Judaism in order to become Christians. Judaism phase two, if you will, is Judaism according to the New Covenant according to the Messiah's Torah (see the essay Will the Messiah Institute New Commandments?).
According to the New Covenant Christians are commanded to preach the gospel and make "disciples" (notice that they are not commanded to make "converts"). How odd it is to say to Christians that they should not do so? Who would ever dream of telling a Jew that they should not keep kosher? Or tell a Muslim that they should not make a pilgrimage to Mecca? Or tell a Buddhist not to meditate?
Yet, when it comes to Christians obeying the commandments that were given to them many feel free to suppress them or call them intolerant. Of course, it is not difficult to understand why this is. After all, keeping kosher, making a pilgrimage and meditating do not necessarily interfere with the lives of others. Yet, regardless of this; the fact is that whether Christian proselytizers call your lifestyle into question, make you feel guilty about the way you are living or just annoy you, they are none the less being faithful to their calling.
Some Jews say that Jewish-Christians should not proselytize because Jews do not proselytize. This appears to be a double edged sword since on the one hand Jews seem to be saying, "Since you are Jewish you should act Jewish and not proselytize." Yet, on the other hand they want to say, "You are no longer Jewish, you are Christian." What then is the problem with them proselytizing?
The real question is, "Why would anyone not proselytize?" The point being that if a person honestly believe that their worldview, philosophy, ideal, theology or religion is really the way to go, that it is enriching their lives and getting them right with God, why then would they not tell others about it? Can such a person truly be thought of as "good"? How could they find such a treasure, be so satisfied with it, and go on to keep it a secret?
In this context; Alexander Cruden defined "Proselyte" thusly:

"This term comes from the Greek word, Proselytos, which signifies a stranger, one that comes from abroad, or from another place. The Hebrew word Ger or Necher, has the same signification. It means a convert to Judaism from among the Gentiles.
The Talmud distinguishes between Proselytes of the Gate, and Proselytes of Righteousness. The first are those who dwelt in the land of Israel and were not bound by circumcision. The tern is derived from the expression the stranger that is within thy gates, Ex 20:10, etc."1
The Encyclopedia Judaica makes the following observation (13:1182-1183):

"There is ample evidence of a widespread conversion to Judaism during the period of the Second Temple, especially the latter part of the period_Unique, as the only case of forced conversion in Judaism, was the mass conversion of the Edomites by John Hyrcanus. In addition to these outstanding figures, however, it is obvious that proselytism was widespread among the ordinary people_
The near pride which the rabbis took in the claim that some of their greatest figures were descended from proselytes_points to an openhanded policy toward their acceptance."
Rabbi Solomon Luria (1510-1573) wrote,

"Under the present conditions, when we live in a country that is not ours, like slaves under the rod of a master, if a Jew encourages someone to convert to Judaism he becomes a rebel against the government, subject to the death penalty_.
Therefore, I caution anyone against being a party to such activity when the law of the state forbids it, for he thereby forfeits his life."2
Rabbi Joseph Telushkin,

"Why has the Jewish reluctance to seek converts persisted in America's far more tolerant climate? One reason may well be inertia. A millennium-long attitude is not easily broken. A second, perhaps more important reason is that many, if not most, American Jews are more secular and ethnic than religious; they hardly are prone to encourage conversion to a religion which they themselves seldom practice."3
John Bowker,

"Abraham's reception of the angels became the basis for one of his most famous characteristics, his hospitality: 'By opening a generous door to travelers you have opened to proselytes' [Ber. R. xlviii. 8]."4
The Talmud-Pesachim 87b states

"Rabbi Elazar ben Pedat taught: The Holy One, Blessed be He, exiled Israel among the nations only for the purpose of gaining converts."
This essay is copyrighted by Mariano Grinbank of the website "True Free Thinker" at www.truefreethinker.com.
It may be republished in part or in its entirety on websites, blogs, or any print media for whatever purpose (in agreement or in order to criticize it) only as long as the following conditions are met:
Give credit to Mariano Grinbank of the website "True Free Thinker" and provide the url: www.truefreethinker.com/articles/jewish-judaism-proselytism-part-1-4.
Inform me as to where it is being reproduced via the comments section or use the Trackback url: http://www.truefreethinker/trackback/1011
Social networks:
Facebook
Twitter
National Worldview and Science Examiner
Flickr
YouTube
Check out my YouTube video play lists:
New World Order, Illuminati, Occult, Freemasonry, etc.
Judaism, Messianic Jews, Jewish Christians
Roman Catholicism, in general
Basic historical background of Roman Catholicism
Roman Catholic Mary: Mariology and Mariolatry
Atheism, Atheists, Secularists, by any other name
Where do atheists get their morals?
Cosmology, Universe, Multiverse, Astronomy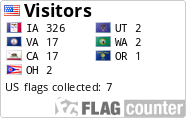 TFT Content:
CHRISTIANITY
Christianity
Apologetics
Bible
God - Theology
Jesus
Miracles
Inspirational
Unbelievers Compliment Christianity
ATHEISM
Atheism
New Atheists
Project-Answering Atheism
-------------
Richard Dawkins
Sam Harris
Christopher Hitchens
Dan Barker
Daniel Dennett
Bart Ehrman
Bill Maher
PZ Myers
Quentin Smith
Michael Shermer
John Loftus
Carl Sagan
-------------
Atheism's Public Relations Problems
Atheist Bus Ads and Billboards
Atheist Child Rearing
-------------
American Atheists
American Humanist Association
ExChristian.Net
PositiveAtheism.org
Evilbible.com
Science Club of Long Island
Skeptic's Annotated Bible
Capella's Guide to Atheism
-------------
The BOBA Digest
The Wedgie Document
RELIGIONS
Judaism (Rabbinic, Messianic, etc.)
Baha'i
Islam
Jehovah's Witnesses
Mormonism
Catholicism
Unitarian Universalism
Misc. Religions
MISC.
Conspiracy theories, Illuminati, UFO, Aliens, New World Order (NWO), etc.
Occult, Witchcraft, Magick, satanism, etc.
Adolf Hitler / Nazism / Communism
-------------
Morality / Ethics
Rape
Meaning and Purpose
Homosexuality
-------------
Science
Intelligent Design
Cosmology
Evolution
-------------
Da Vinci Code / Angels and Demons / Templars, etc.
Gospel of Judas
The Lost Tomb of Jesus
Pop Culture and Politics
-------------
William Lane Craig
Francis Collins
RESOURCES
Fitness
Audio
Books
TFT essay "Books"
Debate
Links
Video
Find it Fast - Fast Facts
Visuals - Illustrations and Photos
~~~~~~~~~~~~~~~~
Look for us at the Internet Directory