Sample clip of my debate with an
atheist on the issue of morality.
Find the whole debate at this link
Jewish / Judaism : Biblical Messianic Symbolism, part 1 of 4
All the prophets prophesied
only of the days of the Messiah
-Talmud-Sanhedrin 99a
This essay seeks to elucidate some of the biblical symbolism which points to the Messiah.


Part 1: The Seed and the Coming Messiah and Isaac and the Future Sacrifice
Part 2: Isaac and the Future Sacrifice (continued) and The Serpent in the Wilderness and the Lifting Up of the Messiah
Part 3: Melchizedek's Priesthood and the Messiah
Part 4: Melchizedek's Priesthood and the Messiah (continued) and The Passover Seder and the Messianic Sacrifice and The Temple and the Messiah's Forgiveness and The Lamb of God
The Seed and the Coming Messiah:
Adam and Eve attempt to cover their sin by their own effort (good works) by making a covering of fig leaves. This is unacceptable to God who instead sheds blood in order to cover their sin by providing animal skins to cover their bodies.
In Genesis 3:15 God tells the serpent (satan),
"I will put enmity between you and the woman, and between your seed and her seed; he shall bruise your head, and you shall bruise his heel."
The Hebrew word for seed: zeh'rah (used some 221 times in the Old Testament-the Tanakh) is sometimes dynamically translated as descendant or offspring, the concept is still one of a singular entity.
It is one of her seed not all of her seeds; a descendant (singular) not all of her descendants (plural). Notice that it is the seed of the woman not of the man, symbolic of the Isaiah 7:14 prophecy of the Messiah's virgin birth. This seed would bruise (or crush) the serpent's head, which is a much more devastating blow than the bruising of a heel.
Targum Pseudo-Jonathan states,

"_there will be a remedy for the sons of the woman, but for you, serpent, there will be no remedy."
Also in Isaiah 53:5 the Messiah is referred to thus,

"Surely he hath borne griefs inflicted by us, and suffered sorrows we have caused: yet we did esteem him stricken, smitten of God, and afflicted. But he was wounded through our transgressions, bruised through our iniquities: the chastisement of our peace was upon him, and with his wounds we were healed."
Isaac and the Future Sacrifice:
In Genesis 22, Abraham is told by God to take his son, his only son and sacrifice him.
Abraham had two sons Isaac and Ishmael but God tells him to sacrifice his only son (this word for only is yachiyd: only, only one, solitary one, unique one, indivisible).
Abraham loved Isaac and gave him as a sacrifice.
They travel for three days to the mountain where the sacrifice was to take place, for three days in Abraham's mind his son was dead (yet, he trusted in God's promise of making him the father of great nations).
They traveled via donkey.
Isaac caries on his back the wood on which he is to die.
When Isaac asks where the sacrifice is, Abraham answers that God will provide Himself a sacrifice.
Abraham is stopped from sacrificing Isaac yet, a sacrifice is made.
They find a ram caught by his horns in the thicket.
Abraham calls the place Adonai Yir'eh: Adonai will see to it or Adonai provides. On the mountain of the LORD it shall be provided or it shall be seen (v. 14).
God loves His son; the Messiah Jesus.
Jesus was dead for three days.
He rode into Jerusalem via donkey.
He carried the instrument of his death, the wooden cross, on his back.
God provided the sacrifice, in the case of Abraham and Isaac God did not call off the idea of sacrifice at all, instead He required that there be a substitute provided by God Himself, "For God so loved the world that He gave His only begotten son_" (John 3:16).
Jesus was "crowned" with thorns (thicket).
The crucifixion took place on the very same mountain which centuries earlier Abraham said that God provided and would provide the sacrifice.
Both were loved by their father, both offered themselves willingly, both traveled via donkey, both carried wood up the hill for their sacrifice, both events took place on the same hill, both were delivered from death on the third day.
Jesus referred to this incident as prophetic when he said, "Your father Abraham rejoiced to see my day, and he saw it and was glad" (John 8:56).
This essay is copyrighted by Mariano Grinbank of the website "True Free Thinker" at www.truefreethinker.com.
It may be republished in part or in its entirety on websites, blogs, or any print media for whatever purpose (in agreement or in order to criticize it) only as long as the following conditions are met:
Give credit to Mariano Grinbank of the website "True Free Thinker" and provide the url: www.truefreethinker.com/articles/jewish-judaism-biblical-messianic-symbolism-part-1-4.
Inform me as to where it is being reproduced via the comments section or use the Trackback url: http://www.truefreethinker/trackback/1074
Social networks:
Facebook
Twitter
National Worldview and Science Examiner
Flickr
YouTube
Check out my YouTube video play lists:
New World Order, Illuminati, Occult, Freemasonry, etc.
Judaism, Messianic Jews, Jewish Christians
Roman Catholicism, in general
Basic historical background of Roman Catholicism
Roman Catholic Mary: Mariology and Mariolatry
Atheism, Atheists, Secularists, by any other name
Where do atheists get their morals?
Cosmology, Universe, Multiverse, Astronomy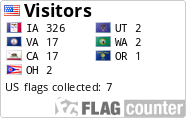 TFT Content:
CHRISTIANITY
Christianity
Apologetics
Bible
God - Theology
Jesus
Miracles
Inspirational
Unbelievers Compliment Christianity
ATHEISM
Atheism
New Atheists
Project-Answering Atheism
-------------
Richard Dawkins
Sam Harris
Christopher Hitchens
Dan Barker
Daniel Dennett
Bart Ehrman
Bill Maher
PZ Myers
Quentin Smith
Michael Shermer
John Loftus
Carl Sagan
-------------
Atheism's Public Relations Problems
Atheist Bus Ads and Billboards
Atheist Child Rearing
-------------
American Atheists
American Humanist Association
ExChristian.Net
PositiveAtheism.org
Evilbible.com
Science Club of Long Island
Skeptic's Annotated Bible
Capella's Guide to Atheism
-------------
The BOBA Digest
The Wedgie Document
RELIGIONS
Judaism (Rabbinic, Messianic, etc.)
Baha'i
Islam
Jehovah's Witnesses
Mormonism
Catholicism
Unitarian Universalism
Misc. Religions
MISC.
Conspiracy theories, Illuminati, UFO, Aliens, New World Order (NWO), etc.
Occult, Witchcraft, Magick, satanism, etc.
Adolf Hitler / Nazism / Communism
-------------
Morality / Ethics
Rape
Meaning and Purpose
Homosexuality
-------------
Science
Intelligent Design
Cosmology
Evolution
-------------
Da Vinci Code / Angels and Demons / Templars, etc.
Gospel of Judas
The Lost Tomb of Jesus
Pop Culture and Politics
-------------
William Lane Craig
Francis Collins
RESOURCES
Fitness
Audio
Books
TFT essay "Books"
Debate
Links
Video
Find it Fast - Fast Facts
Visuals - Illustrations and Photos
~~~~~~~~~~~~~~~~
Look for us at the Internet Directory