Sample clip of my debate with an
atheist on the issue of morality.
Find the whole debate at this link
How Many of What Did Jesus Ride Into Jerusalem? On Colts, Donkey and Asses, part 1 of 2
Some time ago I got into a discussion as to how many of what Jesus rode into Jerusalem which proceeded forth from the essay Baha'i Faith : Physical Resurrection, part 1 of 2
I thought that it may be instructive to reproduce that discussion here. I have removed the pleasantries so as to only reproduce the relevant portions. Otherwise, the comments are quoted as is with sic and all.
Marty said...
You are assuming that every work of the Bible is true. But there are inconsistencies in the Bible. For example Matthew has Jesus riding into Jerusalem on two animals simultaneously with a blanket thrown over both while Mark and Luke have him riding on a single animal. The reason Matthew depicts Jesus in this rather strange situation is that the writers of Matthew were conforming to an Old Testament prophecy which when read literally would make it necessary for Jesus to ride two animals.
But scholars have interpreted the reference to the second animal as merely a poetic reference to the first. Next, the belief that Jesus rose physically invalidates Jesus's own statement that that which is born of the flesh is flesh and that which is born of the spirit is spirit. It is believers in Jesus's physical reserecction that are distorting Jesus's clear teaching about the relative values of the body and the spirit. Next, Mark ends with the woman fleeing from the empty tomb. Clearly the writers of Mark (which was written about 60 years after Jesus's death) where still waiting for Him to appear.
Mariano said...
Yes, this is a Christian apologetics blog and thus, I presuppose the Bible's accuracy.

If you do not mind I would ask that you rewrite your comment and include citations so that our discourse may be eased.

Finally, considering the various texts that I have cited and the many more to come in part 2 I think that you will see that your application of that which is born of the flesh is flesh is faulty.
Now, while the blog in which the original post was originally posted presuppose the Bible's accuracy it also contained posts that actually argue for the Bible's accuracy.
Let us note the issue: the Bible is not "true," is "inconsistent," and Marty provides the evidence.
Marty said...
Here are the Matthew verses relating to the entry into Jerusalem:

Matthew 21:6-8 (New International Reader's Version)

6 The disciples went and did what Jesus told them to do. 7 They brought the donkey and the colt. They placed their coats on them. Then Jesus sat on the coats. 8 A very large crowd spread their coats on the road. Others cut branches from the trees and spread them on the road

Here are the Mark verses:

Mark 11
Jesus Enters Jerusalem

1 As they all approached Jerusalem, they came to Bethphage and Bethany at the Mount of Olives. Jesus sent out two of his disciples. 2 He said to them, "Go to the village ahead of you. Just as you enter it, you will find a donkey's colt tied there. No one has ever ridden it. Untie it and bring it here. 3 Someone may ask you, 'Why are you doing this?' If so, say, 'The Lord needs it. But he will send it back here soon.' "
4 So they left. They found a colt out in the street. It was tied at a doorway. They untied it. 5 Some people standing there asked, "What are you doing? Why are you untying that colt?" 6 They answered as Jesus had told them to. So the people let them go.
7 They brought the colt to Jesus. They threw their coats over it. Then he sat on it.

Here is the Luke verse:

Luke 19:35 (New International Reader's Version)

35 Then the disciples brought the colt to Jesus. They threw their coats on the young donkey and put Jesus on it.

So clearly here is an inconsistency. And what is interesting about this is that it is also clear from the Matthew version that the writers of Matthew are shaping the story to conform to an Old Testament prophecy. So this clearly shows us how the early Christian community is not only recording the events of Jesus's life but also building a doctrinal version of His life on which to base the church. Of course I am not accusing them of deliberatly falsifying the record. But this shows how interpretation gets intermingled with inspiration to create a distorted picture. I will continue to follow this post but would like to hear from you what Christ meant by His clear distinction between flesh and spirit.
Mariano said...
Thanks so much for providing the citations (and quotations, for that matter).

While I understand your concerns I think that this is simply a case of succinct focus.
For example, one sport caster's account of the previous night's basketball game may state,
"X got the ball away from the opposite team, passed it to Y who took it down the court and slammed it."
Another sport caster may state,
"Y got the ball, took it down the court and slammed it."
These are not contradictions or interwoven interpretations but merely different ways to tell the same event. While two people were involved, the second version is succinct and focuses on the one who makes the story meaningful—since the point is who put the ball into the hoop for a point.

Interestingly, the Matthew text does not state upon which animal Jesus sat. It states that they brought a donkey and colt, that they placed their coats on "them," (actually he, she, it) and that Jesus sat on the "coats." Maybe the colt and donkey were side to side, Jesus had very wide legs and startled them both :o)
So we are told that there are two animals and that Jesus sat on coat that were put on them, but which one did He ride upon? We do not know.

Or don't we? Mark and Luke tell us.

Mark states that they brought the colt to Jesus and that He sat on it and Luke states that they brought the colt to Jesus and that they put Jesus on it.
Thus, they are not recording the superfluous enumeration of animals but are specifically and succinctly telling us upon which Jesus sat thus, they only mention the relevant one.

As to what Christ meant by His clear distinction between flesh and spirit:
Firstly, let us note that this has nothing to do with the resurrection.
Jesus tells Nicodemus that unless one is born again, he cannot see the kingdom of God.
Nicodemus appears to think that Jesus is referring to being physically born once again, stating, "How can a man be born when he is old? Can he enter a second time into his mother's womb and be born?"
Then Jesus references being "born of water and the Spirit" which a ruler of the Jews, such as Nicodemus would have understood as a reference to Ezekiel 36:25 (Ezekiel had referenced a new covenant to come in chapter 31),

"Then I will sprinkle clean water on you, and you will be clean; I will cleanse you from all your filthiness and from all you idols. Moreover, I will give you a new heart and put a new spirit within you; I will remove the heart of stone from your flesh and give you a heart of flesh. I will put my Spirit within you and cause you to walk in my statutes, and you will be careful to observe my ordinances or my commandments."

Thus, "That which is born of the flesh is flesh, and that which is born of the Spirit is spirit." The dichotomy is between merely being born, as all people are, and being born again spiritually. It is about the fleshly heart of stone vs. a heart of flesh. It is about cleansing with water, cleansing from filthiness and from idols. It is about a new heart and a new spirit. This is about Jesus explaining that He came to fulfill prophecy and bring about this newness.

Note that this is referenced later on such as in Titus 3:5, "washing of regeneration and renewing of the Holy Spirit." Also, recall John 4:10, 14 where Jesus tells the Samaritan woman,

"'If you knew the gift of God, and who it is who says to you, 'Give Me a drink,' you would have asked Him, and He would have given you living water'…Whoever drinks of this water will thirst again, but whoever drinks of the water that I shall give him will never thirst. But the water that I shall give him will become in him a fountain of water springing up into everlasting life."
This essay is copyrighted by Mariano Grinbank of the website "True Free Thinker" at www.truefreethinker.com.
It may be republished in part or in its entirety on websites, blogs, or any print media for whatever purpose (in agreement or in order to criticize it) only as long as the following conditions are met:
Give credit to Mariano Grinbank of the website "True Free Thinker" and provide the url: www.truefreethinker.com/articles/how-many-what-did-jesus-ride-jerusalem-colts-donkey-and-asses-part-1-2.
Inform me as to where it is being reproduced via the comments section or use the Trackback url: http://www.truefreethinker/trackback/1730
Social networks:
Facebook
Twitter
National Worldview and Science Examiner
Flickr
YouTube
Check out my YouTube video play lists:
New World Order, Illuminati, Occult, Freemasonry, etc.
Judaism, Messianic Jews, Jewish Christians
Roman Catholicism, in general
Basic historical background of Roman Catholicism
Roman Catholic Mary: Mariology and Mariolatry
Atheism, Atheists, Secularists, by any other name
Where do atheists get their morals?
Cosmology, Universe, Multiverse, Astronomy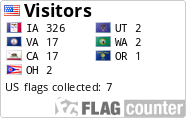 TFT Content:
CHRISTIANITY
Christianity
Apologetics
Bible
God - Theology
Jesus
Miracles
Inspirational
Unbelievers Compliment Christianity
ATHEISM
Atheism
New Atheists
Project-Answering Atheism
-------------
Richard Dawkins
Sam Harris
Christopher Hitchens
Dan Barker
Daniel Dennett
Bart Ehrman
Bill Maher
PZ Myers
Quentin Smith
Michael Shermer
John Loftus
Carl Sagan
-------------
Atheism's Public Relations Problems
Atheist Bus Ads and Billboards
Atheist Child Rearing
-------------
American Atheists
American Humanist Association
ExChristian.Net
PositiveAtheism.org
Evilbible.com
Science Club of Long Island
Skeptic's Annotated Bible
Capella's Guide to Atheism
-------------
The BOBA Digest
The Wedgie Document
RELIGIONS
Judaism (Rabbinic, Messianic, etc.)
Baha'i
Islam
Jehovah's Witnesses
Mormonism
Catholicism
Unitarian Universalism
Misc. Religions
MISC.
Conspiracy theories, Illuminati, UFO, Aliens, New World Order (NWO), etc.
Occult, Witchcraft, Magick, satanism, etc.
Adolf Hitler / Nazism / Communism
-------------
Morality / Ethics
Rape
Meaning and Purpose
Homosexuality
-------------
Science
Intelligent Design
Cosmology
Evolution
-------------
Da Vinci Code / Angels and Demons / Templars, etc.
Gospel of Judas
The Lost Tomb of Jesus
Pop Culture and Politics
-------------
William Lane Craig
Francis Collins
RESOURCES
Fitness
Audio
Books
TFT essay "Books"
Debate
Links
Video
Find it Fast - Fast Facts
Visuals - Illustrations and Photos
~~~~~~~~~~~~~~~~
Look for us at the Internet Directory