Sample clip of my debate with an
atheist on the issue of morality.
Find the whole debate at this link
Friedrich Nietzsche Nails Atheism, Again
I am not quite certain why Friedrich Nietzsche is so revered by atheists considering that he nails them to the wall time and time again.
In his article If God Is Dead, Who Gets His House?, Sean McManus reports:
"On a recent chilly Friday night, a few dozen members of the City Congregation for Humanistic Judaism were gathered downstairs at the Village Community School on West 10th Street for Shabbat. For them, this is a monthly ritual that includes lighting candles and singing Jewish songs that have been carefully excised of a deity.

'Where is my light?' asks the song 'Ayfo Oree.' 'My light is in me.' According to the congregation's leader, the humanist rabbi Peter Schweitzer, who wrote much of the secular Shabbat service, as well as the lyrics and verse for the congregation's life-cycle events like weddings, funerals, and bar and bat mitzvahs, Judaism is mostly a culture-religion is just one component. So he simply takes a red pen to the God parts.

'We offer a different door in,' says Schweitzer. 'One that doesn't ask you to compromise your lack of beliefs'_

Schweitzer tells me that Humanistic Judaism was founded in the early sixties by a former Reform rabbi from Michigan named Sherwin Wine. Wine, Schweitzer explains, coined the term ignostic-you're never going to know what God is, so why waste your time worrying about it? 'God is a construct of the mind,' he says. 'Maybe you get there. Maybe you don't.'"
This is clearly self-deification-atheism's ultimate goal. Note that the answer to the question, "Where is my light?" is not, "There is no light," but "My light is in me," i.e., "I am my light," or "I am the light."
Note also that while it is asserted that "you're never going to know what God is," we get an instant dogma about what God is, "God is a construct of the mind."
I have already chronicles various statements by atheists who seek to establish an atheist religion in my essay, Atheism is Holier Than Theism. In this case we encountered a Jewish atheist irreligious service with all of the trappings with the exception of references to a supernatural God.
Sean McManus further points out:
"[the] Society for Ethical Culture['s]_congregants sit in pews, rise to sing hymns, and pass around a collection plate_Greg Epstein "is eyeing the group's building as a prototype for the church of New Humanism. Modeled on a Greco-Roman coliseum, Ethical Culture has semi-circular pews to promote conversation and a low stage designed to minimize the distance between leader and congregation. 'I want to build big, beautiful buildings like Ethical Culture in every big city in America.'"
In his essay Parable of the Madman-The Gay Science Friedrich Nietzsche declares the death of God and predicts the phenomenon of atheist religiosity.
"Whither is God?" asked the madman "I will tell you. We have killed him-you and I. All of us are his murderers."
We are then introduced to the point at hand as the madman asks and answers his own questions:

"How shall we comfort ourselves, the murderers of all murderers?
What was holiest and mightiest of all that the world has yet owned has bled to death under our knives: who will wipe this blood off us?
What water is there for us to clean ourselves?
What festivals of atonement, what sacred games shall we have to invent?
Is not the greatness of this deed too great for us?
Must we ourselves not become gods simply to appear worthy of it?
There has never been a greater deed; and whoever is born after us-for the sake of this deed he will belong to a higher history than all history hitherto_
What after all are these churches now if they are not the tombs and sepulchers of God?"
This essay is copyrighted by Mariano Grinbank of the website "True Free Thinker" at www.truefreethinker.com.
It may be republished in part or in its entirety on websites, blogs, or any print media for whatever purpose (in agreement or in order to criticize it) only as long as the following conditions are met:
Give credit to Mariano Grinbank of the website "True Free Thinker" and provide the url: www.truefreethinker.com/articles/friedrich-nietzsche-nails-atheism-again.
Inform me as to where it is being reproduced via the comments section or use the Trackback url: http://www.truefreethinker/trackback/434
Social networks:
Facebook
Twitter
National Worldview and Science Examiner
Flickr
YouTube
Check out my YouTube video play lists:
New World Order, Illuminati, Occult, Freemasonry, etc.
Judaism, Messianic Jews, Jewish Christians
Roman Catholicism, in general
Basic historical background of Roman Catholicism
Roman Catholic Mary: Mariology and Mariolatry
Atheism, Atheists, Secularists, by any other name
Where do atheists get their morals?
Cosmology, Universe, Multiverse, Astronomy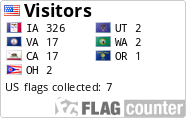 TFT Content:
CHRISTIANITY
Christianity
Apologetics
Bible
God - Theology
Jesus
Miracles
Inspirational
Unbelievers Compliment Christianity
ATHEISM
Atheism
New Atheists
Project-Answering Atheism
-------------
Richard Dawkins
Sam Harris
Christopher Hitchens
Dan Barker
Daniel Dennett
Bart Ehrman
Bill Maher
PZ Myers
Quentin Smith
Michael Shermer
John Loftus
Carl Sagan
-------------
Atheism's Public Relations Problems
Atheist Bus Ads and Billboards
Atheist Child Rearing
-------------
American Atheists
American Humanist Association
ExChristian.Net
PositiveAtheism.org
Evilbible.com
Science Club of Long Island
Skeptic's Annotated Bible
Capella's Guide to Atheism
-------------
The BOBA Digest
The Wedgie Document
RELIGIONS
Judaism (Rabbinic, Messianic, etc.)
Baha'i
Islam
Jehovah's Witnesses
Mormonism
Catholicism
Unitarian Universalism
Misc. Religions
MISC.
Conspiracy theories, Illuminati, UFO, Aliens, New World Order (NWO), etc.
Occult, Witchcraft, Magick, satanism, etc.
Adolf Hitler / Nazism / Communism
-------------
Morality / Ethics
Rape
Meaning and Purpose
Homosexuality
-------------
Science
Intelligent Design
Cosmology
Evolution
-------------
Da Vinci Code / Angels and Demons / Templars, etc.
Gospel of Judas
The Lost Tomb of Jesus
Pop Culture and Politics
-------------
William Lane Craig
Francis Collins
RESOURCES
Fitness
Audio
Books
TFT essay "Books"
Debate
Links
Video
Find it Fast - Fast Facts
Visuals - Illustrations and Photos
~~~~~~~~~~~~~~~~
Look for us at the Internet Directory