Sample clip of my debate with an
atheist on the issue of morality.
Find the whole debate at this link



~~~~~~~~~~~~~~~~~
IF YOU ENCOUNTER DEAD LINKS, ETC.
JUST LET ME KNOW VIA THE CONTACT PAGE.
Freethought Without Forethought? Part 8: Conclusion
Why should I be happy to be a freethinker?
This seems like an odd question, which is answered thusly:
"Freethought is reasonable. Freethought allows you to do your own thinking. A plurality of individuals thinking, free from restraints of orthodoxy, allows ideas to be tested, discarded or adopted. Freethinkers see no pride in the blind maintenance of ancient superstitions or self-effacing prostration before divine tyrants known only through primitive 'revelations.' Freethought is respectable. Freethought is truly free."

Psychology is certainly not my field and yet, I am fascinated by people who make such diligent attempts at denying that which they most certainly are. The first parts of the tract refute this latter part, as we have very clearly seen-the tract is internally inconsistent.


How can I support freethought?
Like any good tract (yes, I jest) this one ends with the atheist evangelist pleading for money and an invitation to convert "Join the Freedom From Religion Foundation, Inc."
One claim made in this section is that part of the mission of the FFRF is "to educate the public about the views of nontheists." I have written various essays that, sadly, demonstrate that Dan Barker and the FFRF are either unwilling or simply incapable of providing accurate information about what nontheists, in particular Judeo-Christian ones, believe.

They are simply not fit to take on the role of educators with regards to the views of nontheists, at least the Judeo-Christian ones. However, their publications are very useful as a study aid in understanding pseudo-skepticism, poor, lazy or non-existent scholarship, belligerent belittling besmirchment, and irrational illogical argumentation.
This essay is copyrighted by Ken Ammi of the website "True Free Thinker" at www.truefreethinker.com.
It may be republished in part or in its entirety on websites, blogs, or any print media for whatever purpose (in agreement or in order to criticize it) only as long as the following conditions are met:
Give credit to Ken Ammi of the website "True Free Thinker" and provide the url: www.truefreethinker.com/articles/freethought-without-forethought-part-8-conclusion.
Inform me as to where it is being reproduced via the comments section or use the Trackback url: http://www.truefreethinker/trackback/267
Social networks:
Facebook
Twitter
YouTube
Archive video site
Ken Ammi's Product Reviews
My CafePress shop
Google +
Click on image above to see articles about Aleister Crowley and the West Memphis Three (WM3) murders.
Through the educational system, children are being indoctrinated into secular philosophies and many churches have few young people. One of the most important Christian movements in recent times is the 4./14 movement which focuses on evangelizing kids between the ages of 4 to 14 years old. 71% of Christians decide to follow Jesus Christ by the time they are 15 years old. Help reach children with the gospel:
Christian children's tracts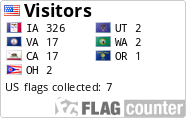 TFT Content:
CHRISTIANITY
Christianity
Unbelievers Compliment Christianity
Da Vinci Code / Angels and Demons / Templars, etc.
-------------
ATHEISM
Atheism
Atheism's Public Relations Problems
Atheist Bus Ads and Billboards
-------------
RELIGIONS
Judaism (Rabbinic, Messianic, etc.)
Scientology - Dianetics - L. Ron Hubbard
-------------
FRINGE-OLOGY
Transhumanism
Conspiracy theories, Illuminati, New World Order (NWO), etc.
Occult, Witchcraft, Magick, satanism, etc.
Postgender Androgyny, Hermaphroditism & Beyond
-------------
SCIENCE
Science
-------------
MISC.
Adolf Hitler / Nazism / Communism
-------------
RESOURCES
Fitness
Visuals - Illustrations and Photos
~~~~~~~~~~~~~~~~