Sample clip of my debate with an
atheist on the issue of morality.
Find the whole debate at this link



~~~~~~~~~~~~~~~~~
IF YOU ENCOUNTER DEAD LINKS, ETC.
JUST LET ME KNOW VIA THE CONTACT PAGE.
Flanimals: Atheists Continue Attempting to Propagandize Kids—Theirs and Yours
I went to a bookstore recently and noticed a kid's book by Ricky Gervais. My mind went in two directions 1) he is very talented and very funny so I could see him writing for children and 2) he is, after all, an atheist and somewhat of the activist sort so I suspected that I should be suspect.
Ricky Gervais is the co-creator of the original British tv show "The Office." He is a co-producer in the US version. One can only guess; but it seems quite possible to me (as I laid out here and here) that his atheism perhaps influenced by Sam Harris' anti-Christian atheist media campaign plays a part in The Office.
In The Office the Christian character, Angela, is not only the only one whose worldview/theology is identified but who has always been characterized as a total snob and who has, finally, been made into the most despicable character of them all. This was done to the point that the other characters—who live according to the motto of fornicate with many and often—find her despicable.
The kid's books is a pop-up book titled "Flanimals" about which Ricky Gervais wrote, ""Even though they've sold millions, won awards and are currently being made into a Hollywood blockbuster, I've always thought that Flanimals lacked a certain poppy-upness. That is not a problem anymore."
Sure enough, I opened the book and behold: a mockery of Michelangelo's "The Creation of Adam" (about which I wrote here) along with text that sung the praises of mutation/evolution and besmirched as "Mental!" the view that all of the Flanimals were created by a sky being known as "Grob."
So, Christians: get ready for the next round of being put down for not wanting your children to be taught by atheist how to mock you.
Atheists: get ready for next round of ready made aids for you to raise your children to be atheists and learn, from a tender age, to mock those with whom they are taught to disagree.
Flanimatheism is coming your way.
Social networks:
Facebook
Twitter
YouTube
Archive video site
Ken Ammi's Product Reviews
My CafePress shop
Google +
Click on image above to see articles about Aleister Crowley and the West Memphis Three (WM3) murders.
Through the educational system, children are being indoctrinated into secular philosophies and many churches have few young people. One of the most important Christian movements in recent times is the 4./14 movement which focuses on evangelizing kids between the ages of 4 to 14 years old. 71% of Christians decide to follow Jesus Christ by the time they are 15 years old. Help reach children with the gospel:
Christian children's tracts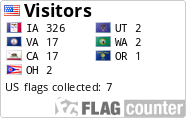 TFT Content:
CHRISTIANITY
Christianity
Unbelievers Compliment Christianity
Da Vinci Code / Angels and Demons / Templars, etc.
-------------
ATHEISM
Atheism
Atheism's Public Relations Problems
Atheist Bus Ads and Billboards
-------------
RELIGIONS
Judaism (Rabbinic, Messianic, etc.)
Scientology - Dianetics - L. Ron Hubbard
-------------
FRINGE-OLOGY
Transhumanism
Conspiracy theories, Illuminati, New World Order (NWO), etc.
Occult, Witchcraft, Magick, satanism, etc.
Postgender Androgyny, Hermaphroditism & Beyond
-------------
SCIENCE
Science
-------------
MISC.
Adolf Hitler / Nazism / Communism
-------------
RESOURCES
Fitness
Visuals - Illustrations and Photos
~~~~~~~~~~~~~~~~