Sample clip of my debate with an
atheist on the issue of morality.
Find the whole debate at this link



~~~~~~~~~~~~~~~~~
IF YOU ENCOUNTER DEAD LINKS, ETC.
JUST LET ME KNOW VIA THE CONTACT PAGE.
Find it Fast - Fast Facts: is the Bible misogynistic?
In the Bible we find that:
Males and females were both created in the image of God.
Women had the right to own land.
Received inheritance.
Were prophetesses (in both testaments).
Were judges.
Were disciples.
Were deaconesses.
Were teachers.
Worked and owned their own businesses.
Women were present at the day of Pentecost.
Books of the Bible are named after women.
Women were the first at the empty tomb while the male apostles were hiding in fear.
For these facts, see: Genesis 1:27; Exodus 15:20; Numbers ch. 27; 2nd Kings 22:14; 2nd Chronicles 34:22; Job 42:15; Proverbs 31:16; Isaiah 8:3; Judges 4:4; Luke 2:36; Romans 16:1-2; Acts 1:12-14, 2:1, 16:14, 21:7-9, 9:36, 18:26; Titus 2:3-4.
Also note that while Pliny the Younger (Plinius Secundus) was Governor of Bithynia in Asia Minor in 112 AD he wrote to Emperor Tarjan in Epistles 10.96, referring to Christians he writes of "two female slaves, who were styled deaconesses."
This again demonstrates a continued Christian practice of having women in leadership and teaching roles; to whatever extent.
Now, the typical [pseudo] skeptic will read this and will refuse to be confused by facts but will dismiss it by asking about things that pertain to roles and not to ontology.
For more info also see Biblical Women
This essay is copyrighted by Ken Ammi of the website "True Free Thinker" at www.truefreethinker.com.
It may be republished in part or in its entirety on websites, blogs, or any print media for whatever purpose (in agreement or in order to criticize it) only as long as the following conditions are met:
Give credit to Ken Ammi of the website "True Free Thinker" and provide the url: www.truefreethinker.com/articles/find-it-fast-fast-facts-bible-misogynistic.
Inform me as to where it is being reproduced via the comments section or use the Trackback url: http://www.truefreethinker/trackback/1616
Social networks:
Facebook
Twitter
YouTube
Archive video site
Ken Ammi's Product Reviews
My CafePress shop
Google +
Click on image above to see articles about Aleister Crowley and the West Memphis Three (WM3) murders.
Through the educational system, children are being indoctrinated into secular philosophies and many churches have few young people. One of the most important Christian movements in recent times is the 4./14 movement which focuses on evangelizing kids between the ages of 4 to 14 years old. 71% of Christians decide to follow Jesus Christ by the time they are 15 years old. Help reach children with the gospel:
Christian children's tracts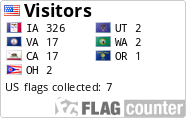 TFT Content:
CHRISTIANITY
Christianity
Unbelievers Compliment Christianity
Da Vinci Code / Angels and Demons / Templars, etc.
-------------
ATHEISM
Atheism
Atheism's Public Relations Problems
Atheist Bus Ads and Billboards
-------------
RELIGIONS
Judaism (Rabbinic, Messianic, etc.)
Scientology - Dianetics - L. Ron Hubbard
-------------
FRINGE-OLOGY
Transhumanism
Conspiracy theories, Illuminati, New World Order (NWO), etc.
Occult, Witchcraft, Magick, satanism, etc.
Postgender Androgyny, Hermaphroditism & Beyond
-------------
SCIENCE
Science
-------------
MISC.
Adolf Hitler / Nazism / Communism
-------------
RESOURCES
Fitness
Visuals - Illustrations and Photos
~~~~~~~~~~~~~~~~