Sample clip of my debate with an
atheist on the issue of morality.
Find the whole debate at this link
Evilbible - the Polemical Saga Continues, part 1 of 5
I happened upon one of those Q&A websites which I do not care to reference since they are not premised on engaged upon atheist vs. Christian type issues but merely provide a forum to pose question and have people log in and answer them.
Someone asked about evilbible.com and I responded initially with some observations and later with basically the text of the post EvilBible.com is Dead.
This, in turn opened to door to a litany of responses and so, being as unable to engage upon various back and forths elsewhere as I am here at home, I posted another comment informing them that I would write this essay and then provide them the URL so that it may be considered. I told them that I would respond to the questions, comments, and assertions that had been posted up to Sep. 5, 2009 AD.
I will keep their names, or pseudonyms, out of this essay as my purpose is not to call anyone or embarrass anyone but to correct various fallacies, misconceptions, etc.
I will simply parse the various comments and respond as we go along. Let us begin with:

Well take any literature and you'll find things that can be taken in any way just like some people that claim to have been lead to kill by catcher in the rye.
This is quite accurate and that is just the point. Catcher in the Rye does not command anyone to murder anyone. It required a troubled mind to engage in eisegesis (or isogesis: reading preconceived notions into a text) and infer what was not being implied.
The bible has been changed and is itself a double translation from the origianl (now lost) hebrew to greek (only fragments remain) and then to latin again in bad repair.
This appears to be a particular point about a particular translation which is fallaciously applied to every translation of the Bible-this is an expansio ad absurdum. They appear to be referencing the Roman Catholic Latin Vulgate yet, subsequent translations do translate directly from Hebrew and Greek manuscripts. Moreover, we have many more transcripts from which to work than did the Vulgate translators since more have been found in the intermediate years.
The most significant find of Hebrew manuscripts were the Dead Sea Scrolls. Before they were found in 1947 AD we were able to compare the Masoretic text which dated to circa 800 AD. Thus, we were able to determine how well the text has been preserved through one millennia (this does not take into consideration the quotes and allusions to the Old Testament found within the Targumim, the Talmuds, the Midrashim, early Christian writings, the New Testament, the Septuagint-LXX itself, the Aramaic transcripts, etc.).
The Dead Sea Scrolls, which date from circa 200 BC to 68 AD they thus took our knowledge of how the text has been preserved back two millennia and the results are that the text has been faithfully preserved with no doctrine being changed but only differences in spelling, place names, a missing word here and there, etc.
As for the Greek New Testament we have circa 5,664 manuscripts (and this is not counting the New Testament manuscripts in Latin=8,000-10,000; Ethiopic, Slavic and Armenian=8,000 for a total of circa 24,000 New Testament manuscripts). This means that the New Testament is the most well documented ancient writing by orders of magnitude.
The comment above ended with,

Add to that years of changing and you've got something not quite useful.
Yet, the point of having so many manuscripts, and families of manuscripts, is that if any changes are made they are readily discernable.
Another thing is language is not logical which is where atheists get hit with a brick as you can be as logical as you like but you cannot transfer ideas in their entirety to another language without loss. Please read [pseudonym removed]'s(or evilbible) comment and say what logic got to do with it.
In any case, while translation can be difficult it is possible and this is why we, to offer two examples, have formal and dynamic translations: formal seeks to offer word for word translations even if the reading is choppy while dynamic seeks to offer thought for thought translations even if each and every word is not translated. This is not even to mention various study aids such as lexicons, dictionaries, concordances, etymologies, etc. (ok, mentioning them).
Evil Bible has made a couple of mistakes here and there, but one underlying truth has not been proven against:
Why won't God Heal Amputees?
It would have been enlightening to learn which mistakes this commentator has discerned. Now to that which apparently is "one underlying truth has not been proven against." I do not believe that evilbible.com deals with this "truth" at all but it is mentioned twice in a discussion forum. In any case, let us deal with it.
Why won't God heal amputees?
Ask Him. I am not kidding; sometimes people hear you say something like, "I am a Christian" and they seem to think that what you just said is, "I am all knowing."
How do you know that God won't heal amputees? Is it because you have seen amputees and noticed that God won't heal them? How do you know that God won't heal them? Maybe He will but, and this is key: but not according to your schedule.
Note that this question is premised upon a theological position: if God was then God would heal amputees and since God does not heal amputees God is not. This theology presupposes very many things including that if God was God could heal, would heal, would only heal and not allow for any amputee to live life that way, not healing is somehow evil, etc. Thus, the atheist must answer as to whence they have gotten such a theology, such standards, such definitions of good and evil, etc.
In fact, what would an atheist say to an amputee? "Evolution sucks don't it? Why won't evolution make it so that human amputees can grow their limbs back? Oh well, deal with it." Or perhaps they would quote Job's wife and state, "Curse God and die" (Job 2:9). At least a Christian can offer some hope that in the future their bodies will be restored.
Back to how the theologian who posed this question knows that God won't heal amputees. They do not know. Perhaps, God has healed many amputees, perhaps in countries in which getting high tech prosthesis is not possible and in which the healing did not make it into the news/journals. One thing in for certain: if an amputee was healed they could certainly care less that they cannot provide evidence enough to satisfy atheists.
This question presupposes knowledge of all amputees and knowledge than none were ever healed. This is because we must agree that if God has never healed amputees then simply stated, God never has. However, we know that God has never healed amputees only if we know that all the reports of such healings are false. Moreover, we can know all the reports to be false only if we know already hold that God does not heal amputees-this circular logic.
However, the claim is not exactly that God has never healed amputees but that God "won't" heal them (now, or anymore or something). Let us consider whether if God "won't" heal amputees would not mean that God does not exist. It would not; it would only mean that God chooses not to heal them. What then? Do you condemn God for His lack of action? Upon which absolute grounds? That you know better? The fact is that if God has one, even one, reason for not healing them He is therefore justified in not healing them. And this reason is one that you may not be aware of, or may be aware of and not agree with, or one that you would have never thought. This is logically sound and such objections are irrelevant to God having a viable reason such as the amazing emotional and psychological strength that amputees gain from overcoming adversity and the remarkable talents which they exhibit as they end up doing things that non-amputees cannot do.
This questions, of course, does not consider at least one historical record of an amputee healed by God,

And one of them struck the servant of the high priest and cut off his right ear.
But Jesus answered and said, "Permit even this." And He touched his ear and healed him (Luke 22:50-51).
["Permit even this" is eao toutou hoes in other words you, the one who made the cut, were allowed to act this far but no longer basically allowed until now]
Thus, the question is presuppositional, premised upon a theological concept, and does not prove anything.
This essay is copyrighted by Mariano Grinbank of the website "True Free Thinker" at www.truefreethinker.com.
It may be republished in part or in its entirety on websites, blogs, or any print media for whatever purpose (in agreement or in order to criticize it) only as long as the following conditions are met:
Give credit to Mariano Grinbank of the website "True Free Thinker" and provide the url: www.truefreethinker.com/articles/evilbible-polemical-saga-continues-part-1-5.
Inform me as to where it is being reproduced via the comments section or use the Trackback url: http://www.truefreethinker/trackback/982
Social networks:
Facebook
Twitter
National Worldview and Science Examiner
Flickr
YouTube
Check out my YouTube video play lists:
New World Order, Illuminati, Occult, Freemasonry, etc.
Judaism, Messianic Jews, Jewish Christians
Roman Catholicism, in general
Basic historical background of Roman Catholicism
Roman Catholic Mary: Mariology and Mariolatry
Atheism, Atheists, Secularists, by any other name
Where do atheists get their morals?
Cosmology, Universe, Multiverse, Astronomy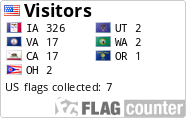 TFT Content:
CHRISTIANITY
Christianity
Apologetics
Bible
God - Theology
Jesus
Miracles
Inspirational
Unbelievers Compliment Christianity
ATHEISM
Atheism
New Atheists
Project-Answering Atheism
-------------
Richard Dawkins
Sam Harris
Christopher Hitchens
Dan Barker
Daniel Dennett
Bart Ehrman
Bill Maher
PZ Myers
Quentin Smith
Michael Shermer
John Loftus
Carl Sagan
-------------
Atheism's Public Relations Problems
Atheist Bus Ads and Billboards
Atheist Child Rearing
-------------
American Atheists
American Humanist Association
ExChristian.Net
PositiveAtheism.org
Evilbible.com
Science Club of Long Island
Skeptic's Annotated Bible
Capella's Guide to Atheism
-------------
The BOBA Digest
The Wedgie Document
RELIGIONS
Judaism (Rabbinic, Messianic, etc.)
Baha'i
Islam
Jehovah's Witnesses
Mormonism
Catholicism
Unitarian Universalism
Misc. Religions
MISC.
Conspiracy theories, Illuminati, UFO, Aliens, New World Order (NWO), etc.
Occult, Witchcraft, Magick, satanism, etc.
Adolf Hitler / Nazism / Communism
-------------
Morality / Ethics
Rape
Meaning and Purpose
Homosexuality
-------------
Science
Intelligent Design
Cosmology
Evolution
-------------
Da Vinci Code / Angels and Demons / Templars, etc.
Gospel of Judas
The Lost Tomb of Jesus
Pop Culture and Politics
-------------
William Lane Craig
Francis Collins
RESOURCES
Fitness
Audio
Books
TFT essay "Books"
Debate
Links
Video
Find it Fast - Fast Facts
Visuals - Illustrations and Photos
~~~~~~~~~~~~~~~~
Look for us at the Internet Directory