Sample clip of my debate with an
atheist on the issue of morality.
Find the whole debate at this link
The Destroyed Bible – On How to Reconstruct the Bible, part 1
This parsed essay will consider the various sources that we have for the Bible via a circumlocution whereby we will consider how we could reconstruct the Bible were it ever destroyed.1
The essay is parsed thusly:
Part 1: Old Testament / Tanakh / Torah
Part 2: New Testament
Part 3: New Testament (concluded) and Early Church Fathers
Part 4: Extra-Biblical / Non-Biblical
I will ask what would happen if all printed copies of the Bible were destroyed and will assert that in such a case we would rely on the manuscripts.
I will then ask what would happen if all manuscripts of the Bible were destroyed and will assert that in such a case we would rely on the writings of the early church fathers.
I will further ask what would happen if all of the writings of the early church fathers were destroyed and will assert that in such a case we would rely on extra-biblical, or non-biblical sources.
But what if all extra-biblical sources were destroyed? We would rely upon God's inspiration; but that is another story…
As we progress I will provide various details with regards to each question and assertion. Take your time and if you are getting bogged down in the details just focus on ascertaining the main points.
What I mean by "destroyed" is as follows: Let us begin by imagining that the internet is dead and gone as well as all other electronic devices and so there are no electronic versions of the Bible at all—no iBible, no eBibles (fine i and e bibles here, here, here, here, here and here). From here we further imagine that the millions upon millions of Bibles in print have somehow all (and in the original Greek "all" means "all"—that is a little apologist humor) have been destroyed.
What now? We would gather up the manuscripts and seek to reconstruct the Bible.
Old Testament / Tanakh / Torah:
Let us begin by considering the Old Testament for which we have over 10,000 manuscripts which date between 250 BC to 1,100 AD. Some of these are:
Oriental 4445 Manuscript dating from 820-850 AD.

Codex Cairensis dating from 895 AD.

Aleppo Codex dating from 930 AD.

Codex Leningradensis (known as "L") dating from 1008 AD.

Cairo Geniza (or, Geneza) Mss. dating from 929-1121 AD.

Dead Sea Scrolls some of which are:

Paleo Exodus (4Q22) from 250 BC.
Fragment of Samuel (4Q Samb) form 225 BC.
Leviticus Scroll (11Q1) form the late 2nd century BC.
Hosea Scroll (4Q166) form the late 1st century BC.
Isaiah Scroll (IQIsaa) from 100 BC.
The conclusion of Old Testament source studies is that when we consider the manuscript evidence and compare our modern version versus the oldest manuscripts we find that with the passage of over 1,000 years we find only minor changes and no change to the message.
For example, we find an insignificant one word difference in Isaiah ch. 53's circa 164 Hebrew words. Moreover, there are thirteen changes altogether in the entire book of Isaiah which consists of 66 chapters.
The bottom line is that for the Old Testament we have more manuscripts, earlier manuscripts, better copied manuscripts, and more reliably recorded history than any other book of its time. If we cannot trust the Old Testament we likewise cannot trust ancient history which is reconstructed from vastly inferior sources. Following is some scholarly attestation of this fact:
Millar Burrows; professor of biblical literature (The Dead Sea Scrolls, p. 304),
It is a matter of wonder that through something like a thousand years the text underwent so little alteration….Herein lies its chief importance, supporting the fidelity of the Masoretic tradition.
Gleason Archer; biblical scholar, theologian, educator, and author (A Survey of Old Testament Introduction, p. 19),
[Isaiah] proved to be word for word identical with our standard Hebrew Bible in more than 95% of the text. The 5% of variation consisted chiefly of obvious slips of the pen and variations in spelling.
F.F. Bruce; biblical scholar, manuscript expert (MLDSS, pp. 61-69),
It may now be more confidently asserted than ever before that the Dead Sea discoveries have enabled us to answer this question [of reliability of the OT text] in the affirmative with much greater assurance than was possible before 1948.
Nelson Glueck; Rabbi, academic, archaeologist and president of Hebrew Union College (Rivers in the Desert; A History of the Negev, p. 31),
As a matter of fact, however, it may be stated categorically that no archaeological discovery has ever controverted a biblical reference. Scores of archaeological findings have been made which confirm in clear outline or exact detail historical statements in the Bible.
William F. Albright; archaeologist, biblical scholar, linguist, ceramics expert:
(Christian Century, Nov. 19, 1958),
The narratives of the patriarchs, of Moses and the exodus, of the conquest of Canaan, of the judges, the monarchy, exile and restoration, have all been confirmed and illustrated to an extents that I should have thought impossible forty years ago.
(Archaeology and the Religion of Israel, p. 176),
There can be no doubt that archaeology has confirmed the substantial historicity of the Old Testament Tradition.
(Christianity Today, Jan. 18, 1963),
In my opinion, every book of the New Testament was written by a baptized Jew between the forties and the eighties of the first century A. D. (very probably sometime between about 50 and 75 A. D.).
Jeffrey Sheler; a contributing editor of U.S. News & World Report ("Is the Bible True," US News & World Report, October 25, 1999, p. 52),
In extraordinary ways, modern archaeology has affirmed the historical core of the Old and New Testaments—corroborating key portions of the stories of…the life and times of Jesus.
1. Some of the information is gleaned from the PowerPoint presentations "The Gospel Record: Is It Reliable?" and "The Case for the Bible" copyright 2009 by Norman L. Geisler
This essay is copyrighted by Mariano Grinbank of the website "True Free Thinker" at www.truefreethinker.com.
It may be republished in part or in its entirety on websites, blogs, or any print media for whatever purpose (in agreement or in order to criticize it) only as long as the following conditions are met:
Give credit to Mariano Grinbank of the website "True Free Thinker" and provide the url: www.truefreethinker.com/articles/destroyed-bible-%E2%80%93-how-reconstruct-bible-part-1.
Inform me as to where it is being reproduced via the comments section or use the Trackback url: http://www.truefreethinker/trackback/1183
Social networks:
Facebook
Twitter
National Worldview and Science Examiner
Flickr
YouTube
Check out my YouTube video play lists:
New World Order, Illuminati, Occult, Freemasonry, etc.
Judaism, Messianic Jews, Jewish Christians
Roman Catholicism, in general
Basic historical background of Roman Catholicism
Roman Catholic Mary: Mariology and Mariolatry
Atheism, Atheists, Secularists, by any other name
Where do atheists get their morals?
Cosmology, Universe, Multiverse, Astronomy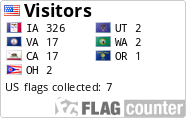 TFT Content:
CHRISTIANITY
Christianity
Apologetics
Bible
God - Theology
Jesus
Miracles
Inspirational
Unbelievers Compliment Christianity
ATHEISM
Atheism
New Atheists
Project-Answering Atheism
-------------
Richard Dawkins
Sam Harris
Christopher Hitchens
Dan Barker
Daniel Dennett
Bart Ehrman
Bill Maher
PZ Myers
Quentin Smith
Michael Shermer
John Loftus
Carl Sagan
-------------
Atheism's Public Relations Problems
Atheist Bus Ads and Billboards
Atheist Child Rearing
-------------
American Atheists
American Humanist Association
ExChristian.Net
PositiveAtheism.org
Evilbible.com
Science Club of Long Island
Skeptic's Annotated Bible
Capella's Guide to Atheism
-------------
The BOBA Digest
The Wedgie Document
RELIGIONS
Judaism (Rabbinic, Messianic, etc.)
Baha'i
Islam
Jehovah's Witnesses
Mormonism
Catholicism
Unitarian Universalism
Misc. Religions
MISC.
Conspiracy theories, Illuminati, UFO, Aliens, New World Order (NWO), etc.
Occult, Witchcraft, Magick, satanism, etc.
Adolf Hitler / Nazism / Communism
-------------
Morality / Ethics
Rape
Meaning and Purpose
Homosexuality
-------------
Science
Intelligent Design
Cosmology
Evolution
-------------
Da Vinci Code / Angels and Demons / Templars, etc.
Gospel of Judas
The Lost Tomb of Jesus
Pop Culture and Politics
-------------
William Lane Craig
Francis Collins
RESOURCES
Fitness
Audio
Books
TFT essay "Books"
Debate
Links
Video
Find it Fast - Fast Facts
Visuals - Illustrations and Photos
~~~~~~~~~~~~~~~~
Look for us at the Internet Directory