Sample clip of my debate with an
atheist on the issue of morality.
Find the whole debate at this link
Dan Barker - Scriptural Misinterpretations and Misapplications, part 1 of 14
This is part one of a fourteen part essay which is a response to various assertions made by Dan Barker. This segment serves as the introduction.
This introductory essay begins an addendum to my essay Dan Barker and the Alien Rape Voyeurs which is a critique of Dan Barker's (of the Freedom From Religion Foundation) debate with Peter Payne on the topic of ethics (heard here for part 1 and here for part 2). That initial essay is subtitled How Dan Barker Utterly Discredited Himself due to the fact that by defining what we have termed the Barkerian ethic in relative, situational terms he has, by his own standards, lost the ability to claim that any action whatsoever is immoral.
The first two subtopics were what I set out to respond to from the debate. However, while I was on the topic I decided to provide various other examples of Dan Barker's mishandling of the text of the Bible which I took from the Freedom From Religion Foundation's Bible Quiz, What Do You Really Know About The Bible?.
Introduction
While I certainly cannot state that I am pleased that Dan Barker is an atheist, particularly of the militant belligerent sect, I certainly am very pleased that he is no longer a preacher. If the way he handles the Bible as an atheist is any indication of how he handled it as a preacher then I thank God that he is not longer preaching.
Note that there is a correlation between Dan Barker the then preacher and Dan Barker the now atheist. As a preacher he had a form of authority to preach the Bible and potentially have people take him at his word-that he had the best of intentions and had done his scholarly homework before preaching the Bible. Likewise, as an atheist he has a form of authority to tell people what the Bible states and potentially have people take him at his word-even though they may not be the least bit interested as to whether he has done his scholarly homework before claiming to know what the Bible states.
Moreover, when Christians hear Dan Barker's claims they are very likely to either know from experience in which places he is wrong or be willing and able to do the research for themselves. But when atheists listen to him I am afraid that they, a few, some or many, will simply believe by faith what he is claiming. If they took the time to check out what he is claiming Dan Barker would be as discredited in the realm of the atheist movement as he is in the view of Christianity.
Dan Barker appears to think that being an ex-preacher gains him some sort of authority to speak on the Bible and be believed or accepted as accurate. In realm of atheism he does have this authority because they consider him to have been liberated from orthodox-authoritarianism and by seeing the Bible for what it truly is. But what is it? It is what he now claims: false and dangerous. However, anyone who cares to check what he is claiming could very easily see that his claims are actually propagandized, biased, emotionally charged sound-bite hit-pieces. This essay seeks to prove this charge by offering the fruits of careful research.
When all parts are posted we will have covered the following topics:
Their Secret Parts
(biblical rape?)
Babylon's Raze
(happy dashing children against stones?)
Thou Shalt Only Love Thy Jewish Neighbors?
(biblical intolerance?)
No Women or Christians Allowed?
(how exclusive is the heavenly choir?)
Child Stoning?
(self explanatory)
Child Sacrifice: Sanctioned and "the right thing to do"?
(self explanatory)
Shame On You Solomon!
(biblical polygamy?)
Filial Misanthropy?
(biblical hatred of parents?)
The Castrati Kingdom?
(biblical genital mutilation?)
Poverty Equals Salvation?
(self explanatory)
"Christians Should Not Tithe-Unless_"
(to tithe or not to tithe)
Merry Paganism and Happy New Year?
(biblically condemned Christmas trees?)
In Conclusion
This essay is copyrighted by Mariano Grinbank of the website "True Free Thinker" at www.truefreethinker.com.
It may be republished in part or in its entirety on websites, blogs, or any print media for whatever purpose (in agreement or in order to criticize it) only as long as the following conditions are met:
Give credit to Mariano Grinbank of the website "True Free Thinker" and provide the url: www.truefreethinker.com/articles/dan-barker-scriptural-misinterpretations-and-misapplications-part-1-14.
Inform me as to where it is being reproduced via the comments section or use the Trackback url: http://www.truefreethinker/trackback/623
Social networks:
Facebook
Twitter
National Worldview and Science Examiner
Flickr
YouTube
Check out my YouTube video play lists:
New World Order, Illuminati, Occult, Freemasonry, etc.
Judaism, Messianic Jews, Jewish Christians
Roman Catholicism, in general
Basic historical background of Roman Catholicism
Roman Catholic Mary: Mariology and Mariolatry
Atheism, Atheists, Secularists, by any other name
Where do atheists get their morals?
Cosmology, Universe, Multiverse, Astronomy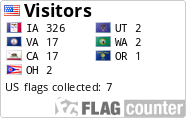 TFT Content:
CHRISTIANITY
Christianity
Apologetics
Bible
God - Theology
Jesus
Miracles
Inspirational
Unbelievers Compliment Christianity
ATHEISM
Atheism
New Atheists
Project-Answering Atheism
-------------
Richard Dawkins
Sam Harris
Christopher Hitchens
Dan Barker
Daniel Dennett
Bart Ehrman
Bill Maher
PZ Myers
Quentin Smith
Michael Shermer
John Loftus
Carl Sagan
-------------
Atheism's Public Relations Problems
Atheist Bus Ads and Billboards
Atheist Child Rearing
-------------
American Atheists
American Humanist Association
ExChristian.Net
PositiveAtheism.org
Evilbible.com
Science Club of Long Island
Skeptic's Annotated Bible
Capella's Guide to Atheism
-------------
The BOBA Digest
The Wedgie Document
RELIGIONS
Judaism (Rabbinic, Messianic, etc.)
Baha'i
Islam
Jehovah's Witnesses
Mormonism
Catholicism
Unitarian Universalism
Misc. Religions
MISC.
Conspiracy theories, Illuminati, UFO, Aliens, New World Order (NWO), etc.
Occult, Witchcraft, Magick, satanism, etc.
Adolf Hitler / Nazism / Communism
-------------
Morality / Ethics
Rape
Meaning and Purpose
Homosexuality
-------------
Science
Intelligent Design
Cosmology
Evolution
-------------
Da Vinci Code / Angels and Demons / Templars, etc.
Gospel of Judas
The Lost Tomb of Jesus
Pop Culture and Politics
-------------
William Lane Craig
Francis Collins
RESOURCES
Fitness
Audio
Books
TFT essay "Books"
Debate
Links
Video
Find it Fast - Fast Facts
Visuals - Illustrations and Photos
~~~~~~~~~~~~~~~~
Look for us at the Internet Directory