Sample clip of my debate with an
atheist on the issue of morality.
Find the whole debate at this link
Dan Barker and Bertrand Russell: The Dynamic Duo of Demonstrably Deleterious Delusion (8 Part Series)
"'Come now, and let us reason together,'
Says the LORD"-Isaiah 1:18
Introduction and Premise
The ringside bell chimes again for this, round 3, of our tag team extravaganza. Round 1 featured Sam Harris and Bertrand Russell, round 2 featured Richard Dawkins and Bill Maher. Bertrand Russell is back for the 3rd round and has teamed up with Dan Barker with regards to the issue of reason, logic, rationale, intelligence, etc.

In part 1 Sam Harris was piggybacking on Bertrand Russell's arguments. In part 2 there was a discussion between Prof. Richard Dawkins and Bill Maher. In this case I am the one combining the pair since their contentions meet up at the issue of reason, logic, rationale, intelligence, etc.




Bertrand Russell's contribution to this duo actually consist of merely one sentence, one very telling sentence which reads thusly,
"So far as I can remember, there is not one word in the Gospels in praise of intelligence."
Bertrand Russell
The portion which Dan Barker will contribute is a series of statements that he has made in many forms from the written to statements within debates and goes something like this from his debate with Michael Horner on the question, "Did Jesus Really Rise From The Dead?"1:
"Barker: The freedom to think for myself was what was so seductive about freethinking and atheism. The bible says we should bring 'every thought into captivity unto the obedience of Christ.' The bible says 'Lean not on your own understanding.' The bible is anti-intellectual. The bible wants us to be like children. I don't like that. I have a mind; I want to use it. One of the biggest sins is to doubt, according to Christianity. The freedom to think for myself, to be able to be free of the restraints of Christianity or any other religious tradition. That me that's attractive [sic]; the idea that I'm not going to be eternally condemned because I have a question. The idea . . . who created hell? I mean, that hell that exists is there because God must have created it. Jesus phrased it in terms of weeping, and wailing, and gnashing of teeth, a physical place where we will have teeth, right? This hell, I don't believe this hell exists. I think it's . . . I'm surprised that in the 20th century, here we have an educated man who believes there is such a place as hell! I mean, really! Mike, really -- this is the 20th century. We use our minds. We use intellect, we use science, and you're taking some mish-mash writings from some ancient book by people who were religiously motivated, and you think it's true! You should be ashamed of yourself. In any event, atheism for me represents the freedom to think. It represents the freedom to search all avenues and follow the path wherever it leads. And if it leads back to Jesus, I'll go there. I'm not fighting God. If it leads there, I'll happily go there. I'm not stupid. I'm not dumb. I'm not closing my mind. I don't hate the whole concept of it. I do think the God of the bible is beneath dignity and beneath moral respect, the way he treats people, the way he acted, the way he committed genocide, the way he devalued women, and on and on. The way Jesus encouraged owning and beating slaves. For example, he never once spoke out against slavery in his entire life. And I could go on and on and show the shortcomings of Christianity, but that would be a different debate as well. Atheism brings me up to zero, and then things like humanism or feminism or social issues give me a purpose in life to go on and make this world a better place." [ellipses in original]
Michael Horner
Let us consider Michael Horner's response before I offer my own:
"The Bible is not anti-intellectual. That is just a misrepresentation of the Scriptures. As I said, it implies that there's plenty of evidence for God's existence and the other Christian truth claims. But the problem with atheism . . . I mean, I agree with Dan that the issue of truth is really what is most important here, you know, which view is true: Christianity, or atheism, or some other view. And I think the evidence does show that the Christian hypothesis has much more evidence in its favor than atheism does. But there's another level here that can be looked at, and that is, even if the evidence for and against Christianity or atheism, if they were equal, they kind of balanced each other out, say, the second level here is that atheism cannot provide a basis or a foundation for ultimate significance, meaning and purpose and human dignity and objective morality. Whereas Christianity succeeds precisely in those same spots where atheism breaks down. So it's completely irrational to adopt a world view that can't give you a foundation for these very values that we need to live with day by day. All the atheist can do is play Let's Pretend. There's no ultimate meaning, purpose, significance to the universe, but let's pretend there's meaning and purpose, and I'll choose to do this today to give my life meaning. But it's just a game of Let's Pretend." [ellipses in original]
In the next portion we will dissect Dan Barker's comments.
1. Copyright 1996 by Dan Barker and Michael Horner
Social networks:
Facebook
Twitter
National Worldview and Science Examiner
Flickr
YouTube
Check out my YouTube video play lists:
New World Order, Illuminati, Occult, Freemasonry, etc.
Judaism, Messianic Jews, Jewish Christians
Roman Catholicism, in general
Basic historical background of Roman Catholicism
Roman Catholic Mary: Mariology and Mariolatry
Atheism, Atheists, Secularists, by any other name
Where do atheists get their morals?
Cosmology, Universe, Multiverse, Astronomy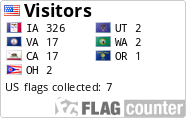 TFT Content:
CHRISTIANITY
Christianity
Apologetics
Bible
God - Theology
Jesus
Miracles
Inspirational
Unbelievers Compliment Christianity
ATHEISM
Atheism
New Atheists
Project-Answering Atheism
-------------
Richard Dawkins
Sam Harris
Christopher Hitchens
Dan Barker
Daniel Dennett
Bart Ehrman
Bill Maher
PZ Myers
Quentin Smith
Michael Shermer
John Loftus
Carl Sagan
-------------
Atheism's Public Relations Problems
Atheist Bus Ads and Billboards
Atheist Child Rearing
-------------
American Atheists
American Humanist Association
ExChristian.Net
PositiveAtheism.org
Evilbible.com
Science Club of Long Island
Skeptic's Annotated Bible
Capella's Guide to Atheism
-------------
The BOBA Digest
The Wedgie Document
RELIGIONS
Judaism (Rabbinic, Messianic, etc.)
Baha'i
Islam
Jehovah's Witnesses
Mormonism
Catholicism
Unitarian Universalism
Misc. Religions
MISC.
Conspiracy theories, Illuminati, UFO, Aliens, New World Order (NWO), etc.
Occult, Witchcraft, Magick, satanism, etc.
Adolf Hitler / Nazism / Communism
-------------
Morality / Ethics
Rape
Meaning and Purpose
Homosexuality
-------------
Science
Intelligent Design
Cosmology
Evolution
-------------
Da Vinci Code / Angels and Demons / Templars, etc.
Gospel of Judas
The Lost Tomb of Jesus
Pop Culture and Politics
-------------
William Lane Craig
Francis Collins
RESOURCES
Fitness
Audio
Books
TFT essay "Books"
Debate
Links
Video
Find it Fast - Fast Facts
Visuals - Illustrations and Photos
~~~~~~~~~~~~~~~~
Look for us at the Internet Directory