Sample clip of my debate with an
atheist on the issue of morality.
Find the whole debate at this link



~~~~~~~~~~~~~~~~~
IF YOU ENCOUNTER DEAD LINKS, ETC.
JUST LET ME KNOW VIA THE CONTACT PAGE.
The Book of Job - Dismissed but Essential
The Book of Job is a perfect example of how skepticism is so often simply cynical and malicious rather than an exercise in honest inquiry. The book also serves to demonstrate that it is often a mere intellectual exercise that is meant to impress the uninitiated (those who tend not to keep up with the issue at hand). Lastly, it shows that what is of paramount importance to the skeptic and is considered a devastating argument is, in reality, utterly irrelevant to people who live in the real world of events, emotions, challenges and good old fashion existence.

Just what are we getting at? We are pointing out a counter distinction between two world-views. One is a cynical-skeptical world-view, in which the biblical text is nothing but a target to be fired at with all guns blazing. The other, which we may term a spiritual world-view is the one in which people have real needs such as finding comfort for the pains of life.
The book of Job is often a favorite target for the cynical-skeptic who expresses repulsion in claiming that the book is a shocking demonstration of God's arbitrary, self-serving, and malicious abuse of humanity. Understand that the cynical-skeptic sees only one thing in the book of Job-they see that God is in a contest with satan and they use human beings as pawns with which to stroke their egos in seeing who will follow whom. Thus, it is said that satan tells God that He is only successful with people like Job because God blesses Job and so Job feels obligated to obey God-like Pavlov's dogs. In turn God says something like, "Oh, yeah? Go on and beat him up a bit and let's see what happens, place your bets." Then poor old Job is a pawn in some sick game of let's see what happens when we mess this guy's life up for kicks.
Many people may consider this caricature accurate, damning, and enough to discredit Judaism, Christianity and the Bible as a whole. But it simply does not matter in the least bit! Why not? Because regardless of the pontifications of the cynical-skeptic the clear and obvious fact of the matter is that the book of Job has brought comfort to the sufferers of the world for millennia upon millennia (it is dated to circa 4,000 years ago). To the cynical-skeptic it is a target to be besmirched but to the real world of real events, real emotions, real life experiences it is literally a Godsend.
The book presents an insight in to the unseen world, were we find out that satan is not God's equal and opposite but merely a peon who cannot make a single move without God's approval. We learn that a righteous man can be very successful in the world. That he can still suffer. That he can maintain his integrity. That he can get very bad advice from his wife. That he can be blamed by his friends. That he can get upset and question God, and that he can stand in such awe of God that he can accept his circumstances. Life is about more than our own personal suffering, the world is more than just about us, the universe and the unseen world deal with much more than our personal concerns-and yet, God considers us so precious that He is willing to restore our joy to us.
Modern scholarship apparently expects us to believe that scholarship is to be esteemed above and beyond historical fact, archeological evidence, manuscript evidence, eyewitness testimony, and good old fashioned human experience.
The caricature of the book of Job may be impressive dribble that a cynical-skeptic may expound upon in a debate. But for all of the cynical-skeptic's expounding one thing is for certain-they are utterly irrelevant and their arguments are made null and void by the utterly and embarrassingly overwhelming evidence of the comfort that real life people find in the holy word of God.
This essay is copyrighted by Ken Ammi of the website "True Free Thinker" at www.truefreethinker.com.
It may be republished in part or in its entirety on websites, blogs, or any print media for whatever purpose (in agreement or in order to criticize it) only as long as the following conditions are met:
Give credit to Ken Ammi of the website "True Free Thinker" and provide the url: www.truefreethinker.com/articles/book-job-dismissed-essential.
Inform me as to where it is being reproduced via the comments section or use the Trackback url: http://www.truefreethinker/trackback/330
Social networks:
Facebook
Twitter
YouTube
Archive video site
Ken Ammi's Product Reviews
My CafePress shop
Google +
Click on image above to see articles about Aleister Crowley and the West Memphis Three (WM3) murders.
Through the educational system, children are being indoctrinated into secular philosophies and many churches have few young people. One of the most important Christian movements in recent times is the 4./14 movement which focuses on evangelizing kids between the ages of 4 to 14 years old. 71% of Christians decide to follow Jesus Christ by the time they are 15 years old. Help reach children with the gospel:
Christian children's tracts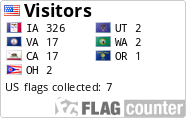 TFT Content:
CHRISTIANITY
Christianity
Unbelievers Compliment Christianity
Da Vinci Code / Angels and Demons / Templars, etc.
-------------
ATHEISM
Atheism
Atheism's Public Relations Problems
Atheist Bus Ads and Billboards
-------------
RELIGIONS
Judaism (Rabbinic, Messianic, etc.)
Scientology - Dianetics - L. Ron Hubbard
-------------
FRINGE-OLOGY
Transhumanism
Conspiracy theories, Illuminati, New World Order (NWO), etc.
Occult, Witchcraft, Magick, satanism, etc.
Postgender Androgyny, Hermaphroditism & Beyond
-------------
SCIENCE
Science
-------------
MISC.
Adolf Hitler / Nazism / Communism
-------------
RESOURCES
Fitness
Visuals - Illustrations and Photos
~~~~~~~~~~~~~~~~