Sample clip of my debate with an
atheist on the issue of morality.
Find the whole debate at this link
Bahai Faith / Baha'i Faith: The Case of the Traveller, Part 1 of 3
The First Examination
of the Bab at Tabriz / Notes


In this essay we present an excerpt from Edward G. Browne, A Traveller's Narrative [sic.], composed by `Abdu'l-Baha, a.k.a. `Abbas Efendi, in 1886 AD.1

We quote here from the chapter entitled "Note M. The First Examination of the Bab at Tabriz" which is part of the extensive explanatory notes, other texts, documents and biographical note by Michael Browne. The event which is being retold is thought to have taken place in 1847 AD.
In order to be as fair as possible we present some of the explanations included with this account in order to let the editor speak for himself. Do not come to any conclusions without reading these, which appear at the end of the text regarding the examination.
Note that in the quotes below "~~~" is used to designate Arabic words which are not reproduced here. However, a translation is usually offered via a footnote.
`Abdu'l-Baha
The First Examination of the Bab at Tabriz:

"Of what took place in this assembly we have four accounts besides that which is contained in the present work, whereof two - those contained in the Rawzatu's-Safa and the Kisasu'l-'Ulama - are almost identical.
The version contained in the Nasikhu't- Tawarikh is substantially a mere condensation of these, and contains little new matter, though the order of the proceedings is somewhat differently given. The account contained in the Tarikh-i-Jadid is relatively very brief, and in the main agrees with what is stated in the present work. Babi tradition, in short, supplies us with no detailed narrative of this event, the reason for this being apparently that the assembly in question was held with closed doors, and that the Bab (so far as we can tell) was unsupported by the presence of a single friend_
The chief persons who took part in this examination of the Bab were:-Nasiru'd-Din Mirza, now King, then Crown-Prince, of Persia, who was at this time about sixteen years old, and on whom the government of Azarbaijan had only recently been bestowed; Haji Mulla Mahmud entitled Nizamu'l-'Ulama, the young Prince's tutor; Mulla Muhammad Mamakani entitled Hujjatu'l-Islam, an eminent Sheykhi divine; Haji Murtaza-Kuli Marandi entitled 'Ilmu'l-Huda; Haji Mirza 'Ali Asghar the Sheykhu'l-Islam; and (according to the present work) Mirzá Ahmad the Imam-Jum'a. Shortly after these had assembled the Bab was brought in, and (according to the Musulman, but not the Babi, accounts) was motioned to a seat of honour."
The following dialogue then ensued:
Haji Mulla Mahmud-"The command of His Imperial Majesty the King is that you should set forth your claims in the presence of the doctors of Islam, so that the truth of falsehood thereof may be established are these books composed in the fashion and style of the Kur'an, of Epistles, and of Prayers, and disseminated through all parts and regions of Persia yours, and did you compose them, or do men [wrongly] attribute them to you?"
Bab: "They are from God."
H. M. M.: "I am no great scholar; if they are yours, say so; and if not, don't."
Bab: "They are mine."
_.
H. M. M.: "They call you 'Bab.' Who gave you this name, and where did they give it? What is the meaning of 'Bab'? And are you content with this name or not?"
Bab: "God gave me this name."
H. M. M.: "Where? In the House of the Ka'ba, or in the 'Holy House,'2 or in the 'Frequented House'?"3
Bab: "Wherever it was, it is a divine name."
H. M. M.: "In that case of course you are content with a 'divine name.' What is the meaning of 'Bab'?"
Bab: "The same word 'Bab' in [the tradition]-~~~4
H. M. M.: "Then you are the 'Gate of the City of Knowledge'?"
Bab: "Yes"
._
H. M. M.: "As the Prophet or some other wise man hath said-~~~5 I ask, then, in Medicine, what occurs in the stomach when a person suffers from indigestion?_
Bab: "I have not studied Medicine."
The Prince: "If so be that you are the 'Gate of Knowledges,' yet say 'I have not studied Medicine,' this is quite incompatible with your claim!"
H. M. M.: (To the Prince) "It is of no consequence, for this is but the art of the veterinarian and is not included amongst sciences; so that herein is no incompatibility with Bab-hood." (To the Bab) "Theology consists of the sciences of 'Principles' ([~~~]) and 'Applications' ([~~~]). The science of 'Principles' has a beginning ([~~~]) and a conclusion ([~~~]). Say then: are [the Divine Attributes of ] Knowledge, Hearing, Seeing, and Power identical with the [Divine] Essence, or otherwise?"
Bab: "Identical with the Essence."
H. M. M.: "Then God is multiple and composite; the [Divine] Essence and the [Divine] Knowledge are two things like vinegar and syrup which have yet become identical; [God is] compounded of [the Divine] Essence plus Knowledge, of [the Divine] Essence plus Power, and so on. Besides this, the [Divine] Essence is 'without Opposite, without Antithesis' But Knowledge, which is identical with the [Divine] Essence, has an opposite, which is Ignorance. Besides these two objections, God knows, the Prophet knows, and I know: we [therefore] partake in Knowledge. We also have a 'ground of distinction'; for the Knowledge of God is from Himself, while our knowledge is from Him. Therefore God is compounded of a 'ground of distinction' and a 'ground of identity.' But God is not composite."
Bab: "I have not studied Philosophy." (The Prince smiles, but preserves silence.)
H. M. M.: "The science of 'Applications' is elucidated from the Book and the Code6, and the understanding of the Book and the Code depends on many sciences, such as Grammar, Rhetoric, and Logic. Do you who are the Bab conjugate Ka1a?"
Bab: "What Ka1a?"
H. M. M.: "Kala, yakulu, kawlan." (Begins to say the past tense after the fashion of a school-boy – "Kala, kala, kalu; kalat, kalata, kulna." Then addressing the Bab) "Do you say the rest."
Bab: "I learned it in childhood, but I have forgotten it."
H. M. M.: "Give the derivatives of Ka1a."
Bab: "How give the derivatives?"
H. M. M.: (after giving some of the derivatives) - "Now give the rest."
Bab: "I told you, I have forgotten."
H. M. M.: "Explain this verse of the Glorious Kur'an:-'It is He who maketh you to behold the lightning, a fear and a hope.' Kur'an, xiii, 13 and tell me also what is the construction of ~~~?"
Bab: "I don't remember."
H. M. M.: "What is the meaning of this tradition:-'May God curse the eyes, for verily they have acted unjustly towards the one eye.'7"
Bab: "I don't know."
H. M. M.: "Explain the meaning of this tradition of what passed between Ma'mun the Caliph and His Highness Riza; the eighth Imam": [two lines of Persian/Arabic text explained as follows]:

"Ma'mun said, ''What is the proof for [the right to] the Caliphate of thine ancestor 'Ali ibn Abi Talib?' He [i.e. Riza] said, 'The sign of ourselves' He [i.e. Ma'mun] said, 'If it were not for our wives!' He [i.e. Riza] said, 'If it were not for our sons!' Then Ma'mun was silent" By his first answer the Imam Riza means that the right of 'Ali and his descendants to the Caliphate is sufficiently proved by their being what they are and connected as they are with the Prophet.
Ma'mun objects, 'Yes, that is all very well, but we too are related to the Prophet on the female side;' to which objection the Imam Riza replies, 'But our connection is in the male line;' for connection in the male line is a much closer tie, as expressed in the following verse from on old Arab poet for which I am indebted to my friend Mr. Khalil Khayyat of Beyrout: [one line of Persian/Arabic text explained as follows] 'Our sons' sons are our sons, but as for our daughters Their sons are the sons of strange men.'
This, at least, appears to me to be the explanation of the tradition.
What was the nature of the argument employed by Riza (on him be peace), and what the point of Ma'mun's objection and of Riza's reply thereto?"
Bab: "Is it a tradition?"
H. M. M.: "Yes" (Cites authorities) "The circumstances under which the Suratu'l-Kawthar was revealed were, as is well known, the following:- His Highness the Prophet was passing by. As said, 'This is the childless man!' Shortly afterwards he died, leaving no children. His Highness the Prophet was grieved, and so this Sura was revealed for his consolation. Tell me now, what was the nature of the consolation which it contained?"8
Bab: "Were these indeed the circumstances under which it was revealed?"
H. M. M.: "Yes" (Cites authorities.)
(The Bab asks for time to think.)
H. M. M.: "In the days of our youth we used, according to the dictates of our age, jestingly to repeat this sentence of 'Allama9 whereof I desire you now to explain to me the meaning:-[two lines of Persian/Arabic text transcribed as follows "Si vir cum hermaphrodito, hermaphroditus cum muliere rem habet, ab hermaphrodito requiritur ut aqua se purget, non vero a viro et muliere."] Why should this be so?"
Bab: (after reflecting for a while) "Is this sentence from 'Allama?" The audience (unanimously).-"Yes!"
H. M. M.: "Suppose it is not 'Allama's but mine, do you nevertheless explain its meaning. After all you are the 'Gate of Knowledge'!"
Bab: "I cannot think of anything."
H. M. M.: "One of the miracles of the Arabian Prophet is the Kur'an, and the miraculous character thereof is derived from its fasahat and its balaghat. What is the definition of fasahat and balaghat? Is the relation which subsists between them tabayun, tasawi, 'umum wa khusus. min wajh, or 'umum wa khusus-i- mutlak?"10
Bab: "I don't know." (The audience manifest signs of anger and impatience.)
H. M. M.: "If you were in doubt between two and three [inclinations in prayer] what would you do?"11
Bab: "I would assume two."
Mulla Muhammad Mamakani:"O impious one! You do not even know what to do in cases of doubt in prayer, and yet you claim to be the Bab!"
Bab: "I would assume three."
H. M. M.: "Evidently if it is not two you must say three."
M. M. M.- "Three is also wrong. Why did you not ask whether it was in the morning or evening prayer that I was in doubt, and whether it was after the inclination or before the inclination, or after the completion of two prostrations?"
H. M. M.: "You ought to give thanks, for had he said 'I would assume two' (inasmuch as engaging in an indubitable duty demands fulfilment of that indubitable duty) what would you have done then12?" (To the Bab) "Did you write:- 'The first to believe in me was the Light of Muhammad and [the Light of] 'Ali.'? Is this expression yours or not?"
Bab: "Yes, it is mine."
H. M. M.: "Then in that case you were the leader and they were followers, and you must be superior to them?"
Haji Murtaza - Kuli Marandi:"The Lord of the Universe has said:-'And know that whenever ye seize anything as a spoil, to God belongs a fifth thereof, and to His Apostle_' [Kur'an, viii, 42] while you in your Kur'an say ' A third thereof.'13 On what authority, and why?"
Bab: "A third is the half of a fifth. What difference does it make?" (The audience laugh).
H. M. - K. M.: "In how many ways is nine divisible?" (The Bab gives no answer.)
H. M. M.: " 'How long these words and this concealment and metaphor? I would burn, burn, and acquiesce in that burning.'[Masnavi (ed. 'Ala'u'd-Dawla, p. 143, line 8)] I am not tied down to words; shew me a miracle suitable to your claims, so that I may become your follower, and on my submission many will set their footsteps within the circle of devotion to you, for I am well known as learned, and the learned man will never follow the ignorant."
Bab: "What miracle do you desire?"
H. M. M.: "His Majesty the King Muhammad Shah is sick. Restore him to health."
The Prince: "Why go so far? Are not you present? Let him exert an influence over your being and restore you to youthfulness, so that you may ever continue in attendance on our stirrup. We too, on witnessing the accomplishment of this miracle, will resign this throne to him."14
Bab: "It is not in my power."
H. M. M.: "Then honour is not rendered without some reason. O dumb in the realms of words and dumb in the realms of ideas, what virtue then do you possess?"
Bab: "I can utter eloquent words." (Recites) "Praise be to God who created the heavens." (pronouncing the last word with final fat-ha).
The Prince: (smiling) "That which forms its plural in alif and ta; is pointed with kesra alike in the adjective and in the dependent cases." This sentence is from the well-known versified Arabic Grammar called the Alfiyya, and will be found on p. 19 of Dieterici's edition of that work (Leipsic, 1851).
Bab: "My name 'Ali Muhammad corresponds with Rabb" (Lord).15
H. M. M.: "Every 'Ali Muhammad and Muhammad 'Ali corresponds with Rabb. Besides in that case you should claim to be the Lord rather than the Bab."
Bab: "I am that person for whose appearance ye have waited a thousand years."
H. M. M.: "That is to say you are the Mahdi the Lord of Religion?"16
Bab: "Yes."
H. M. M.: "The same in person, or generically?"
Bab: "In person."
H. M. M.: "What is your name, and what are the names of your father and mother? Where is your birthplace? And how old are you?"
Bab: "My name is 'Alai Muhammad; my mother was named Khadija and my father Mirza Riza the cloth-seller; my birth-place is Shiraz; and of my life, behold, thirty-five years have elapsed."17
H. M. M.: "The name of the Lord of Religion is Muhammad; his father was named Hasan and his mother Narjis; his birth-place was Surra-man-Ra'a; and his age is more than a thousand years. There is the most complete variance. And besides I did not send you."
Bab: "Do you claim to be God?"
H. M. M.: "Such an Imam is worthy of such a God."
Bab: "I can in one day write two thousand verses. Who else can do this?"
H. M. M.: "When I resided at the Supreme Shrines I had a secretary who used to write two thousand verses a day. Eventually he became blind. You must certainly give up this occupation, or else you too will go blind."
The conference then broke up, and the Bab was taken back to the house of Muhammad Kazim Khan the Farrashbashi. Next day he was again brought before the Prince and the doctors, who sentenced him to the bastinado.
The Muhammadan historians admit that the farrashes were still, in spite of what had taken place at the examination on the previous day, so strongly inclined to sympathize with the Bab that they positively refused to take part in administering the punishment decreed, the execution of which therefore devolved on the servants of Haji Mulla Muhmud and the Sheyku'l-Islam.
It is of course asserted by the Musulman historians that the Bab again recanted and revoked all his claims under the chastisement inflicted upon him, whereupon he was released and sent back to Chihrik.
Notes:
"It is difficult to decide to what measure of credence the above narrative is entitled. Very probably such questions as are there recorded - and assuredly some of them are sufficiently frivolous and even indecent - were asked; but, even though the Bab may have been unable to answer them, it is far more likely that, as stated in the Tarikh-i-Jadid, he preserved a dignified silence than that he gave utterance to the absurdities attributed to him by the Muhammadan writers.
These, indeed, spoil their own case; for, desiring to prove that the Bab was not endowed with superhuman wisdom, they represent him as displaying an ignorance which we can scarcely credit. That the whole examination was a farce throughout, that the sentence was a foregone conclusion, that no serious attempt to apprehend the nature and evidence of the Bab's claim and doctrine was made, and that from first to last a systematic course of brow-beating, irony, and mockery was pursued appear to me to be facts proved no less by the Muhammadan than by the Babi accounts of these inquisitorial proceedings."
-p. 290
If the Muhammadan's made up this account, we should wonder why they would have done a poor job in making it appear authentic. We also note that on p. 277 we are told the "Babi tradition, in short, supplies us with no detailed narrative of this event" while here we were told about "Babi accounts of these inquisitorial proceedings." Although it could be that the Babi have a very general account while not having a detailed narrative.
The editor states the following:

"we cannot properly estimate the probability or improbability of an action alleged but not proved to have been committed by a given body of men unless we are in a position to form a just judgement on their opinions as well as their character. The idea of secret assassination is so repugnant to us, and so incompatible with our notions of virtue and moral rectitude, that we naturally shrink from imputing it without the clearest evidence to a man or body of men of whose character and qualities we have otherwise formed a high opinion. But in Asia, where human life is held cheap, and religious fervour runs high, a different standard of morality prevails in this matter; and we must beware of being unduly influenced in our judgement by our own sentiments."
-pp. 372-373
Finally, we note that the editor, while clearly making a great attempt to present unbiased historical information, as just stated above, is nonetheless somewhat influenced by his friendship with the Babis and Baha'is (Beha'is as the editor writes it). This is made evident in the following quote in which we get an interesting look into the mindset of a researcher who is torn between protecting his friends and presenting the untainted truth.
"It is with great reluctance that I have set down the grave accusations brought by the author of the Hash Bihisht against the Beha'is. It seemed to me a kind of ingratitude even to repeat such charges against those from whom I myself have experienced nothing but kindness, and in most of whom the outward signs of virtue and disinterested benevolence were apparent in a high degree.
Yet no feeling of personal gratitude or friendship can justify the historian (whose sole desire should be to sift and assort all statements with a view to eliciting the truth) in the suppression of any important document which may throw light on the object of his study. Such an action would be worse than ingratitude; it would be treason to Truth.
These charges are either true or false. If they be true (which I ardently hope is not the case) our whole view of the tendencies and probable influences of Beha'i's [Baha'u'llah's] teaching must necessarily be greatly modified, for of what use are the noblest and most humane utterances if they be associated with deeds such as are here alleged?
If, on the other hand, they be false, further investigation will without doubt conclusively prove their falsity, and make it impossible that their shadow should hereafter darken the page of Babi history.
In either case it is of the utmost importance that they should be confronted, and, to this end, that they should be fully stated. Inasmuch as the Hasht Bihisht only fell into my hands as I was beginning to write this note, and as several of the charges alleged in it against the Beha'is are new to me, I regret that I cannot at present offer any important evidence either for their support or their refutation."
-pp. 364-365
This essay is copyrighted by Mariano Grinbank of the website "True Free Thinker" at www.truefreethinker.com.
It may be republished in part or in its entirety on websites, blogs, or any print media for whatever purpose (in agreement or in order to criticize it) only as long as the following conditions are met:
Give credit to Mariano Grinbank of the website "True Free Thinker" and provide the url: www.truefreethinker.com/articles/bahai-faith-bahai-faith-case-traveller-part-1-3.
Inform me as to where it is being reproduced via the comments section or use the Trackback url: http://www.truefreethinker/trackback/561
Social networks:
Facebook
Twitter
National Worldview and Science Examiner
Flickr
YouTube
Check out my YouTube video play lists:
New World Order, Illuminati, Occult, Freemasonry, etc.
Judaism, Messianic Jews, Jewish Christians
Roman Catholicism, in general
Basic historical background of Roman Catholicism
Roman Catholic Mary: Mariology and Mariolatry
Atheism, Atheists, Secularists, by any other name
Where do atheists get their morals?
Cosmology, Universe, Multiverse, Astronomy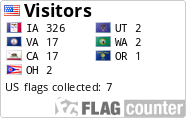 TFT Content:
CHRISTIANITY
Christianity
Apologetics
Bible
God - Theology
Jesus
Miracles
Inspirational
Unbelievers Compliment Christianity
ATHEISM
Atheism
New Atheists
Project-Answering Atheism
-------------
Richard Dawkins
Sam Harris
Christopher Hitchens
Dan Barker
Daniel Dennett
Bart Ehrman
Bill Maher
PZ Myers
Quentin Smith
Michael Shermer
John Loftus
Carl Sagan
-------------
Atheism's Public Relations Problems
Atheist Bus Ads and Billboards
Atheist Child Rearing
-------------
American Atheists
American Humanist Association
ExChristian.Net
PositiveAtheism.org
Evilbible.com
Science Club of Long Island
Skeptic's Annotated Bible
Capella's Guide to Atheism
-------------
The BOBA Digest
The Wedgie Document
RELIGIONS
Judaism (Rabbinic, Messianic, etc.)
Baha'i
Islam
Jehovah's Witnesses
Mormonism
Catholicism
Unitarian Universalism
Misc. Religions
MISC.
Conspiracy theories, Illuminati, UFO, Aliens, New World Order (NWO), etc.
Occult, Witchcraft, Magick, satanism, etc.
Adolf Hitler / Nazism / Communism
-------------
Morality / Ethics
Rape
Meaning and Purpose
Homosexuality
-------------
Science
Intelligent Design
Cosmology
Evolution
-------------
Da Vinci Code / Angels and Demons / Templars, etc.
Gospel of Judas
The Lost Tomb of Jesus
Pop Culture and Politics
-------------
William Lane Craig
Francis Collins
RESOURCES
Fitness
Audio
Books
TFT essay "Books"
Debate
Links
Video
Find it Fast - Fast Facts
Visuals - Illustrations and Photos
~~~~~~~~~~~~~~~~
Look for us at the Internet Directory