Sample clip of my debate with an
atheist on the issue of morality.
Find the whole debate at this link



~~~~~~~~~~~~~~~~~
IF YOU ENCOUNTER DEAD LINKS, ETC.
JUST LET ME KNOW VIA THE CONTACT PAGE.
Atheist vs. Christian debate - Morality: Natural or Supernatural?
The video of my debate with my friend Michael Sizer on morality is now available.
This debate took place in March 2010 AD at Wilfrid Laurier University in Waterloo, Canada.
At some point I may post segments and make a few comments.
For example, at one point, when it came to the question about harm causing in the Bible I misspoke;
I wanted to distinguish between me taking it upon myself to taken an innocent life--on the one hand--and a governing body prescribing capital punishment on a guilty person--on the other.
Yet, I accidentally said, "innocent" for both.
I also made a statement about the difference between us, humans, and other animals when I meant to note a difference between us, humans and animals (not other as if we are animals).
As for my approach well, I am not a Christian apologist so that I can defend some generic "g," "o," "d."
Here are a couple of the fliers for the event. One states that I was "supported by Creation Ministries" which I was not; they seemed to assume that I was being supported by Creation Ministries International because it was what I wrote about morality for their main atheism essay (found here www.creation.com/atheism) that brought Michael and I together—also see my responses to comments that it has received.
The following clip is from part 8, t=6:55 and I believe that it cuts to the core of any and every atheist versus Christian debate on the issue of morality: his answer is nonsensical to me and my answer is inconceivable to him. I give Michael credit for his honestly as when your debate opponent applauds for you, it really says something (although, my statement is in no way original to me but is right from the New Testament).
This essay is copyrighted by Ken Ammi of the website "True Free Thinker" at www.truefreethinker.com.
It may be republished in part or in its entirety on websites, blogs, or any print media for whatever purpose (in agreement or in order to criticize it) only as long as the following conditions are met:
Give credit to Ken Ammi of the website "True Free Thinker" and provide the url: www.truefreethinker.com/articles/atheist-vs-christian-debate-morality-natural-or-supernatural.
Inform me as to where it is being reproduced via the comments section or use the Trackback url: http://www.truefreethinker/trackback/1557
Social networks:
Facebook
Twitter
YouTube
Archive video site
Ken Ammi's Product Reviews
My CafePress shop
Google +
Click on image above to see articles about Aleister Crowley and the West Memphis Three (WM3) murders.
Through the educational system, children are being indoctrinated into secular philosophies and many churches have few young people. One of the most important Christian movements in recent times is the 4./14 movement which focuses on evangelizing kids between the ages of 4 to 14 years old. 71% of Christians decide to follow Jesus Christ by the time they are 15 years old. Help reach children with the gospel:
Christian children's tracts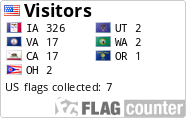 TFT Content:
CHRISTIANITY
Christianity
Unbelievers Compliment Christianity
Da Vinci Code / Angels and Demons / Templars, etc.
-------------
ATHEISM
Atheism
Atheism's Public Relations Problems
Atheist Bus Ads and Billboards
-------------
RELIGIONS
Judaism (Rabbinic, Messianic, etc.)
Scientology - Dianetics - L. Ron Hubbard
-------------
FRINGE-OLOGY
Transhumanism
Conspiracy theories, Illuminati, New World Order (NWO), etc.
Occult, Witchcraft, Magick, satanism, etc.
Postgender Androgyny, Hermaphroditism & Beyond
-------------
SCIENCE
Science
-------------
MISC.
Adolf Hitler / Nazism / Communism
-------------
RESOURCES
Fitness
Visuals - Illustrations and Photos
~~~~~~~~~~~~~~~~