Sample clip of my debate with an
atheist on the issue of morality.
Find the whole debate at this link



~~~~~~~~~~~~~~~~~
IF YOU ENCOUNTER DEAD LINKS, ETC.
JUST LET ME KNOW VIA THE CONTACT PAGE.
Atheism as a young white male phenomenon
As an aside to their article Atheism Appears to be Significantly Less Appealing to Women; Conservapedia notes that atheism is primarily a young white male phenomenon:
More evidence that atheists quite often tend to be white, unmarried, socially challenged nerds! An atheists' meeting was organized in the United States concerning the future direction of the atheist movement and 370 people attended. The New York Times described the attendees as "The largely white and male crowd — imagine a Star Trek convention, but older..."1 For more information, please see Atheism appears to be significantly less appealing to women…Survey data and website tracking data of prominent atheists' websites indicate that in the Western World, atheism appears to be significantly less appealing to women.2 The atheist PZ Myers…recently commented that atheists' meetings tend to be significantly more attended by males.3
As for imagining a Star Trek convention; Conservapedia references the classic skit by William Shatner in which he tells Trekkies (if you do not know what a Trekkie is then you are not a Trekkie) to "Get a life!"
I would like to add that at the end of that skit, when Shatner is so fed up with the Trekkie-nerds that he states, "YOU GUYS ARE... THE LAMEST BUNCH... I'VE NEVER SEEN... [ walks away from podium ] I can't believe these people... I mean, I really can't understand what's...." One of the emcees waves a contract in front of Shatner and he returns to the podium stating, "Of course, that speech was a 're-creation' of the 'Evil Captain Kirk' from um... Episode, um... [Emcee whispers] THIRTY-SEVEN... uhh... called... [another whisper] 'The Enemy Within.' [Trekkies get happy, applaud]."
This seems to come together as symbolic of the modern day New Atheist movement: young white male, rebellious due to their youth and getting away from mommy's apron strings, against YHVH's ethics due to being saturated with raging youthful libidos, confusing rightful rebellion against "religion" with rebellion against YHVH and on it goes. And meanwhile, the New Atheist cenobites are having that contract waived before them, being reminded that if their movement is successful in anything it is successful in making them wealthy celebrities—otherwise, their movement is most certainly conceptually debunked.
1. Mark Oppenheimer, Atheists Debate How Pushy to Be
2. Robert Roy Britt, Women More Religious Than Men

Trinity College, American Nones: The Profile of the No Religion Population

Conservapedia, Atheism Appears to be Significantly Less Appealing to Women

3. PZ Myers, The Woman Problem
This essay is copyrighted by Ken Ammi of the website "True Free Thinker" at www.truefreethinker.com.
It may be republished in part or in its entirety on websites, blogs, or any print media for whatever purpose (in agreement or in order to criticize it) only as long as the following conditions are met:
Give credit to Ken Ammi of the website "True Free Thinker" and provide the url: www.truefreethinker.com/articles/atheism-young-white-male-phenomenon.
Inform me as to where it is being reproduced via the comments section or use the Trackback url: http://www.truefreethinker/trackback/1780
Social networks:
Facebook
Twitter
YouTube
Archive video site
Ken Ammi's Product Reviews
My CafePress shop
Google +
Click on image above to see articles about Aleister Crowley and the West Memphis Three (WM3) murders.
Through the educational system, children are being indoctrinated into secular philosophies and many churches have few young people. One of the most important Christian movements in recent times is the 4./14 movement which focuses on evangelizing kids between the ages of 4 to 14 years old. 71% of Christians decide to follow Jesus Christ by the time they are 15 years old. Help reach children with the gospel:
Christian children's tracts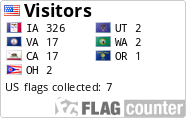 TFT Content:
CHRISTIANITY
Christianity
Unbelievers Compliment Christianity
Da Vinci Code / Angels and Demons / Templars, etc.
-------------
ATHEISM
Atheism
Atheism's Public Relations Problems
Atheist Bus Ads and Billboards
-------------
RELIGIONS
Judaism (Rabbinic, Messianic, etc.)
Scientology - Dianetics - L. Ron Hubbard
-------------
FRINGE-OLOGY
Transhumanism
Conspiracy theories, Illuminati, New World Order (NWO), etc.
Occult, Witchcraft, Magick, satanism, etc.
Postgender Androgyny, Hermaphroditism & Beyond
-------------
SCIENCE
Science
-------------
MISC.
Adolf Hitler / Nazism / Communism
-------------
RESOURCES
Fitness
Visuals - Illustrations and Photos
~~~~~~~~~~~~~~~~