Sample clip of my debate with an
atheist on the issue of morality.
Find the whole debate at this link



~~~~~~~~~~~~~~~~~
IF YOU ENCOUNTER DEAD LINKS, ETC.
JUST LET ME KNOW VIA THE CONTACT PAGE.
The "Darwin's Dilemma" Censorship Scandal Continues
From a report by John West ("California Senate Minority Leader Launches Probe into California Science Center's Alleged Violations of First Amendment Rights," Evolution News, January 13, 2010):

Senate Minority Leader Dennis Hollingsworth has sent a letter to the California Science Center (CSC) requesting documents related to the Center's cancellation of a screening last October of the pro-intelligent design documentary "Darwin's Dilemma."

…Senator Hollingsworth's letter follows two lawsuits filed against the state government-operated Science Center charging that it violated both the First Amendment and California's open records law in its effort to stop the screening and then cover up the real story behind the cancellation.
"The constitutional implications of [the Science Center's] actions are concerning" wrote Senator Hollingsworth in the letter, citing various court decisions protecting private parties against viewpoint discrimination.

…Casey Luskin, Program Officer in Public Policy and Legal Affairs for the Discovery Institute. "If the government can ban a private group from renting a public auditorium to show a film favoring intelligent design, it can ban private groups from showing films in support of Darwin's theory. Where does it stop?"

…Hollingsworth's letter is directed to Dr. Joel Strom, Chair of the California Science Center Board of Directors, requesting that he instruct the museum's management to provide copies of documents pertaining to the cancellation of the event, including e-mail communications from Science Center staff, employees, and board members which discuss the event and the topic of intelligent design versus Darwinism.
Social networks:
Facebook
Twitter
Flickr
YouTube
Archive video site
Ken Ammi's Product Reviews
My CafePress shop
Google +
Click on image above to see articles about Aleister Crowley and the West Memphis Three (WM3) murders.
Through the educational system, children are being indoctrinated into secular philosophies and many churches have few young people. One of the most important Christian movements in recent times is the 4./14 movement which focuses on evangelizing kids between the ages of 4 to 14 years old. 71% of Christians decide to follow Jesus Christ by the time they are 15 years old. Help reach children with the gospel: Christian children's tracts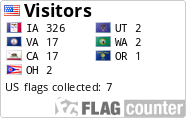 TFT Content:
CHRISTIANITY
Christianity
Unbelievers Compliment Christianity
Da Vinci Code / Angels and Demons / Templars, etc.
-------------
ATHEISM
Atheism
Atheism's Public Relations Problems
Atheist Bus Ads and Billboards
-------------
RELIGIONS
Judaism (Rabbinic, Messianic, etc.)
-------------
FRINGE-OLOGY
Transhumanism
Conspiracy theories, Illuminati, New World Order (NWO), etc.
Occult, Witchcraft, Magick, satanism, etc.
Postgender Androgyny, Hermaphroditism & Beyond
-------------
SCIENCE
Science
-------------
MISC.
Adolf Hitler / Nazism / Communism
-------------
RESOURCES
Fitness
Visuals - Illustrations and Photos
~~~~~~~~~~~~~~~~